For some of us travel means a quick, two-week vacation once a year.  The reprieve gives us comfort, our reward for slaving away behind the walls of a cubicle day after day in a monotonous daze.
For others, travel is something quite different.  There are those of  us who lust after unknown lands like addicts.  Travel gets under our skin and flows through our blood, leaving us elated, breathless, and always hungering for more.
Take us away from travel and we become like caged lions, pacing back and forth, eyes ever-focused on someplace wild and free beyond the cold steel bars of imprisonment.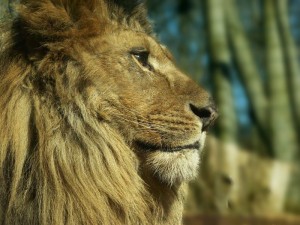 I recently had a conversation with a fellow travel blogger who said maybe she'd feel more sane if she finally just 'settled down' in one place.  For me, my predicament is opposite.  The longer I'm home, the less sane I feel.
While my friends all worry about getting married and having babies, I now wonder if my true love is travel.  I sometimes envision myself as an eternal wandering monk-lady, traversing to the ends of the earth alone and possibly ending up destitute.
But somehow, I don't care.
Because who makes these rules anway?
As I've said before, I don't believe success and 'real' living only come with an office job, a perfect house, perfect spouses, and perfect children.
There are so many ways to be successful in this life and though one man/woman's success  may not seem worthy in the eyes of another, this does not mean the success isn't just as real and true.
I notice more and more travel blogs springing up wherein bloggers state things like "I decided to leave the cubicle and go on a round the world adventure," and while I have to admit that many of these blogs seem cliche and redundant, it's very refreshing to see people stepping away from society's preconceived notions of what true success really means.
It would be nice to one day have that soulmate to sail my ship with.  But until then…
I'll remember this quote and leave you with it as well.  Before I embarked on my journey to Taiwan I received this inspiration in an e-mail and it's stuck with me ever since…
"Twenty years from now you will be more disappointed by the things you didn't do than by the ones you did do. So throw off the bowlines, sail away from the safe harbor. Catch the trade winds in your sails. Explore. Dream. Discover."- Mark Twain
photos © Wikimedia Commons