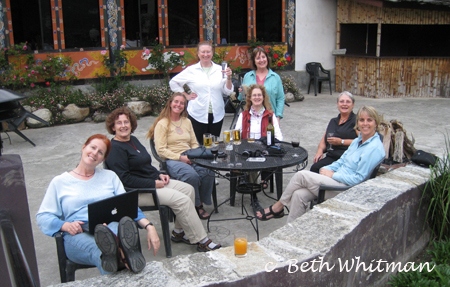 Founded by Beth Whitman, the Wanderlust and Lipstick tours are created to provide an intimate look at the local cultures and to get beyond the surface experience of simply visiting and observing a destination. Whether you take a cooking class in Vietnam, volunteer at an orphanage in India or enjoy a private audience with a reincarnated Lama in Bhutan, you won't be lacking in adventure or in-depth understanding of the local customs and history with a Wanderlust and Lipstick tour.
While Beth does encourage independent travel, she recognizes the value of a tour, in which the details can be arranged by someone else, leaving you to simply enjoy your limited vacation time. They include the added benefit of providing instant camaraderie amongst the tour participants who often have similar interests, life philosophies and travel backgrounds.
Participants have ranged in age from 9 to 85 and generally appeal to those with an adventurous spirit with some travel experience.While you don't have to be in great physical shape for even the Bhutan treks, the healthier you are, the more you will enjoy these active journeys. Typical participants include: mothers and daughters (or sons!), widows/widowers, married women with a husband not interested in traveling or a small group of friends looking for an international adventure.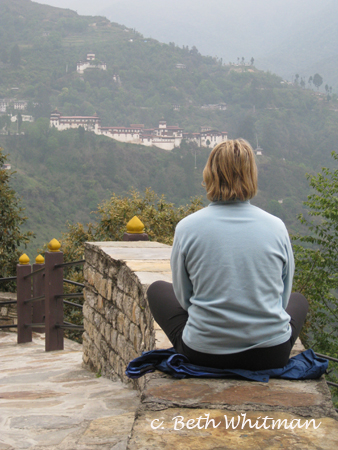 Many of the Wanderlust and Lipstick tours are women-only in order to carry through Beth's mission of encouraging women to travel. At least once a year, however, a co-ed trip is organized, mainly to accommodate Beth's husband (Jon) and his desire to also travel the globe!
Why a single supplement charge? I know – it's frustrating and trust me, it's not meant as a punishment for being a single traveler. Remember, we HEART solo travelers.
Unfortunately, in-country tour operators add this to all tours. Transportation, food and lodging costs are kept as low as possible by basing it on double occupancy and when a single joins a tour, there's an increase in cost to make up for not having that additional person there.
I'm not a fan of single supplement charges but I also try to keep the cost of the Wanderlust and Lipstick tours down as low as possible. If I were to eliminate this charge, I would be paying you to go on the trip, since I'd still have to pay the tour operator in whatever country we're visiting.
For more information on Wanderlust tours, please use the form below or contact Beth directly via phone (206-937-6789) or email: beth (at) wanderlustandlipstick (dot) com: