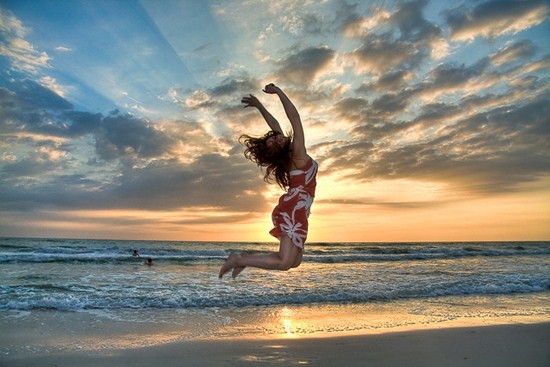 The thought of traveling solo can be intimidating. For some, simply being alone with yourself can seem lonely and awkward. Add to that the challenge of navigating an unfamiliar destination, whether it's domestic or international, and it can all seem daunting.
If you're one who feels overwhelmed when it comes to taking a journey on your own, ease yourself into it by following these solo travel tips. While simple, they're sure to help you prepare for a journey that's uniquely yours.
1. Enjoy your own company. When you're home alone, keep the radio and TV off. This will get you used to being in your own head, a great skill to learn when you're traveling on your own.
2. Leave your workplace and have lunch by yourself, tomorrow.
3. Leave the grrrrlfriends at home and go shopping by yourself. Take a half day in the afternoon (when the malls are quiet) and window shop.
4. Go to the library and spend an hour examining travel books and magazines.
5. Try starting light conversations with someone you would never normally talk to–a bus driver, the cashier at the grocery store, the person next to you on the Stairmaster at the gym. Anyone.
6. Next time you have a free evening alone, treat yourself to a poetry reading, a foreign movie or a new restaurant. Try something completely different that your friends or family may not be interested in. Do a Google search to find some unique areas to explore in your own home town.
7. Next time you travel with someone, schedule some time on your own. Go for a hike, take a walk on the beach, grab a meal by yourself or have a coffee and read the latest copy of National Geographic Traveler.
8. Make time for yourself. Does your husband or significant other work long hours and weekends? Take advantage of a busy time in their lives by doing something solo. Go for a long scenic drive in the country. Hike a trail you've only read about.
9. Take an overnight trip to someplace close to home. Camp, stay in a youth hostel or luxuriate at an upscale spa or resort. You'll feel like you've conquered the world!
10. Invite yourself to visit a friend who lives in another city or state. Make it an overnight trip or a weekend in which your friends, family or significant other stays home. This will help get you used to making the journey by yourself, and that's a big step.
Most importantly give yourself permission to be more independent. Simple things like the ideas above can be the first step in grand adventures.
Related Links:
6 Tips for Staying Safe in Your Hotel
5 Reasons to Travel Solo
5 Tips for Solo Dining
Dollars and Sense for Solo Women Travelers
Photo credit:
Woman at Beach: thephotographymuse