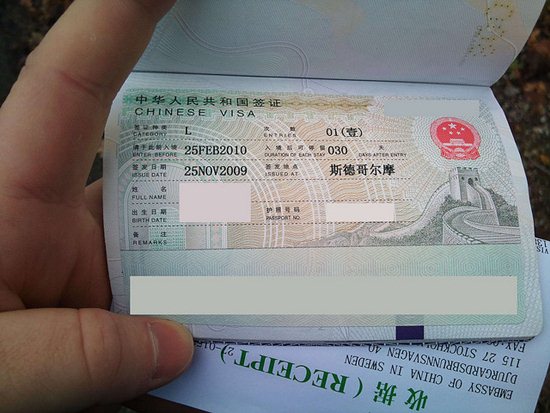 Regardless of your trip's final destination, there are still visas, passports, itineraries, and directions to secure. Handling the details up front will allow you to relax on the road.
Passports
If traveling outside your own country, it's nearly always the case that you'll need a valid passport. While "valid" strictly means that your passport is good until the date of expiration, the country you're visiting will have its own requirements for how long before your passport expires. For instance, Costa Rica requires that your passport is valid for three months beyond your date of entry. Also, have at least four blank pages available. If you're flying, not meeting one or both of these requirements could cause you to be denied boarding; if you're crossing overland you could be turned away from a border.
If you are a U.S. citizen applying for a passport for the first time, submit your paperwork at one of 7,000 locations across the country and expect a six-week turnaround. Passports are valid for 10 years. To apply, you'll need to supply completed forms found on this website, two identical passport photographs of yourself, and a government-issued ID, such as a driver's license.
Canadians can apply for a passport that is valid for five years at a local passport office listed on the Passport Canada website. Fill out the appropriate forms, provide two identical photos, and have a guarantor complete and sign the designated portion of your paperwork.
If you are a citizen outside North America, check with your home country's guidelines.
If you're renewing your passport, U.S. citizens can do so via mail by sending form DS-82 along with your most recent passport, two passport photos, and funds to cover the fee to the National Passport Center. All info (and a downloadable form) is listed on the U.S. Department of State website. Canadian passports are not renewable, although you can apply for a new one using an online application or you can mail in form PPTC 004, which is downloadable from the Passport Canada site.
Passports can be expedited for an additional fee and extra shipping charges.
Your passport is the most valuable item you'll carry with you when you travel. Keep copies of the front page both at home and in your luggage. Some countries require that hotels register guests with the police, and will ask for your passport as ID. While this is standard procedure, the U.S. government recommends you retrieve your passport the next morning. If possible, leave a copy of the passport, rather than the original.
If you lose your passport while traveling abroad, immediately contact the local authorities and the nearest embassy or consulate for your country. The replacement process will go much more smoothly if you have a copy of your passport. If your passport is lost or stolen while you are at home, alert your passport agency and apply for a new one.
Visas
A visa is a stamp in your passport or a piece of documentation that gives you permission to enter a country for a set number of days. Many countries require that you apply for a visa before arriving at the airport, while others will stamp your passport with a visa once you arrive.
Guidebooks will have detailed information about each country's requirements, or you can go to the embassy or consulate website for the country you'll be visiting.
If the country you plan to visit requires a visa, it can be obtained from the country's embassy in your country of residence or at their embassy elsewhere if you are already traveling. In some instances, your travel may be restricted and no visa obtained due to strained relationships between countries (the United States and Cuba, for instance).
If you are visiting a country that allows you to arrive at the airport without a visa, you may be granted fewer days' stay than if you had applied in advance. You may be able to extend your visa by showing proof that your finances can last through your intended length of stay. Take bank statements with you if there's a possibility you need to extend your visa, or make sure someone at home has access to the info, so they can fax, email, or mail it to you.
*****
Photo credit:
Chinese Visa: Karl Baron
US Passport: Chris Corwin