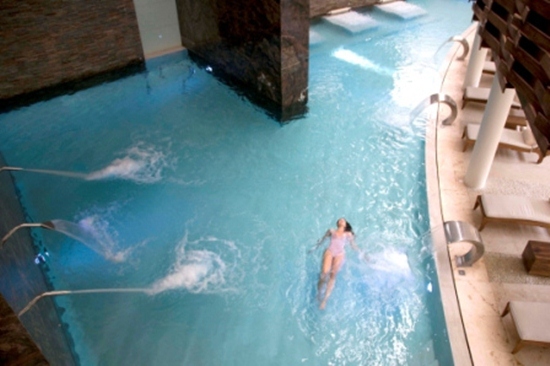 Booking airline tickets can be a daunting task for some, particularly for those not well versed in all things Internet, since so much of making arrangements is done on the web today. Here are well-tested insider tips for successfully getting your plans in order–hassle-free.
When to Book
Whether traveling domestically or internationally, in most countries, it makes economical sense to book your flights in advance. Even the day before is preferable to booking the day of your flight at the airport. Some airlines will offer fixed pricing on flights regardless of when you travel or when you make your reservation, and will provide one-way tickets that are half the roundtrip cost. Most airlines, however, charge based on availability, the need to fill their flights, and the going rate at competitive airlines, causing a fluctuation in the cost.
As soon as you know where and when you're going, buy your tickets. If you have some flexibility in your schedule, booking engines can scan a range of dates to locate the best deal.
If you're traveling from the United States, last-minute tickets are usually outrageously expensive unless you purchase through a discount last-minute online resource or you have a travel agent who can find a deal for you.
How to Book
You can book and buy tickets directly with an airline. This can sometimes be cheaper than reserving through one of the travel search engines. You'll also get better customer service if an issue arises than if you booked through a third party.
Start your search for flights, hotels, and car rentals on a site like Expedia. These folks will sort flight information for most, but not all, airlines, hotels, and car-rental agencies. Additional fees, such as fuel surcharges, booking fees, and taxes, may not be added until you're ready to check out, so read the fine print. Be aware that the airline may also charge fees based on the amount of luggage you are checking. Confirm whether you're being quoted a one-way or a round trip, and once you have found the cheapest price, book it.
You can also arrange multi-destination journeys on a site like Expedia. This option can be used if you are flying into one city and out of another, or if you are traveling to multiple locations and don't want to book one-way fares. You may also be able to search for flexible dates. In this case, the booking engine will search for several days surrounding your travel dates for the best deal.
Check the sites of regional and smaller airlines such as Southwest Airlines and JetBlue Airways separately as sometimes these aren't included on the major search engines.
In any website for which you use a credit card, you will see a lock icon at the bottom of your browser, which indicates that it's secure to enter your confidential information. If it doesn't appear, don't enter your credit card number.
If you've booked your flight and later find an identical flight on the same airline for less, some airlines will refund all or a portion of the difference in cost. Fares can go up or down several times in a day. Get to know what your airline's policy is, and then look periodically to see if the fare has been lowered. JetBlue, for instance, will credit you the difference if the fare for your flight has gone on sale after you've booked. If you book online, Delta Air will refund you the difference and give you a credit voucher worth $50 for future travel if you find a fare more than $5 cheaper than the original fare.
Check Farecast to determine the chance of it costing you less if you wait a couple of days before booking your flight. The site is designed to forecast the rise and fall of pricing on flights using complicated algorithms and trends.
Schedule flights early in the day, as these will be less prone to delay. You can refer to the Bureau of Transportation Statistics, which provides an amazing array of information on their website, including data for on-time performance of airlines, broken down by originating airports.
Consider flying into a smaller airport, rather than a city's larger and more popular facility. It is often cheaper and more convenient (there's less air and road traffic).
Travel Agents
While travel agents may not be your cheapest option, you can't beat a travel agent for personalized service. If you need to change your itinerary or need help if you've been bumped off a flight, your travel agent can make the arrangements on your behalf. While on business trips, you can call your agent to book you on a different flight when yours is cancelled or delayed, whereas you may be unable to get help from the airline's customer-service department.
*****
Photo credit:
Woman Solo in Hotel Pool: Grand Velas Riviera Maya
Woman on Laptop: Garry Knight