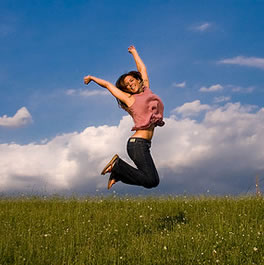 It's important to be covered by insurance when you travel, especially if you're traveling solo. Though it's unlikely you'll ever need to use it, if you do have an accident, you'll be glad to have the additional protection.
Here are some tips to help you with your insurance options.
1) Does your current medical insurance cover you while you're traveling? You'll need to know if your policy covers you domestically, out of state and abroad. You'll also need to know whether that medical insurance includes evacuation.
More about travel insurance: Times You'll Be Glad You Have Insurance | All about Travel Insurance
2) What plan works best for you? Depending on the insurance you might already have, figure out how much additional coverage you'll need for your destination.
3) Do you need international travel insurance? Many policies will cover your domestic travel, but you'll need to know if you have coverage beyond that.
4) Do you need evacuation insurance? This is crucial if you are traveling to remote areas or to developing countries where medical care isn't up to Western standards. Evacuations can cost upwards of $60,000.
5) How many trips do you need covered? Many travel insurance policies offer year-long policies so that you can be covered for many trips, not just for one specific journey. This can often be a good deal since for just a few dollars more you can get a full year of coverage.
As a solo woman traveler, you'll want to cover your bases and make sure that you've got this added protection. If you get hurt or become ill while on your own, you'll have a safety net if you have a travel insurance policy and can easily call for help.
*****
Photo credit:
Woman Jumping: thephotographymuse