by Leslie Nevison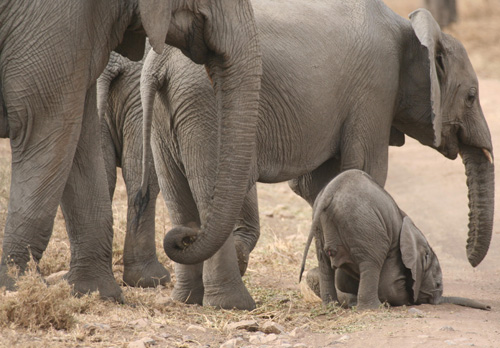 Now that you know a Tanzanian safari is for you, here's Leslie Nevison's tips on to how best prepare for your adventure. Leslie guides tours in Tanzania and has visited the country more than 70 times.
1. Read about Tanzanian wildlife and people before you go.
2. Learn some Kiswahili. Your efforts will be appreciated.
3. Don't risk your health. Get all the recommended vaccinations before you go as well as a prescription for an anti-malarial prophylactic.
4. Protect your safari investment. Carry insurance. Loss due to trip cancellation or payment for medical treatment abroad is your responsibility. Ensure your medical coverage includes air evacuation back home. Take out a short term membership with Flying Doctors to cover air evacuation by bush plane out of the Tanzanian wilds to Nairobi, Kenya. You will be supporting a worthwhile NGO as well.
5. Ask yourself what it is you can't do without on your safari (such as prescription meds, glasses, and hiking boots if you plan on trekking or climbing mountains) and then hand carry these articles to Tanzania or wear them.
6. Bring an excellent pair of binoculars.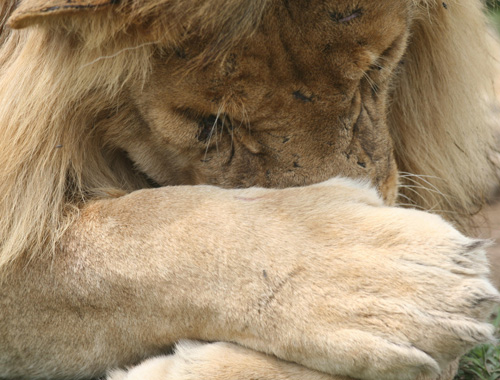 7. Bring extra camera batteries, more flash cards than you think you need (or film) and an inverter for the vehicle's cigarette lighter to charge camera batteries. This is especially important if you intend camping without generator power.
8. Do not drink the tap water, but do drink plenty of the bottled water provided by your operator. You dehydrate under the strong African sun.
9. Prevent mosquito bites by using insect repellent and covering up arms and legs at dusk. The malaria transmitting mosquito is active at night.
10. Safari dress is casual. Bring lightweight clothes which dry quickly in neutral colors which do not absorb heat and which blend with nature. Bring a warm jacket if you are camping on the Ngorongoro Crater Rim. Even Arusha town can be chilly at night and early morning during its winter June through August. Bring a swimsuit. Many accommodations have small pools. Bring a sun hat with a chin strap so it won't fly away when you poke your head through the pop-up roof of the vehicle. Bring a warmer toque or ear protection for early morning game drives.
11. Be aware at all times of wildlife around your accommodations and camp sites. Do not wander off or walk alone to your room/tent after dark.
12. Obey the instructions of your driver/guide in the national parks and game reserves. Do not get out of the vehicle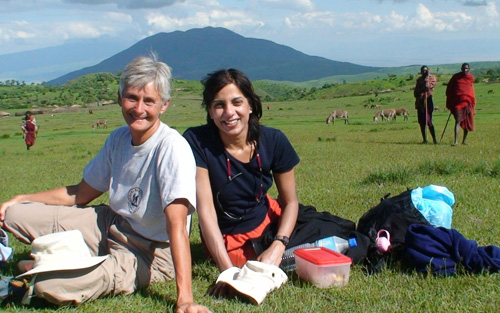 unless at designated spots or when the driver says it is safe to do so.
13. Do not leave your travel documents, cash, traveler checks or valuables unattended in your room.
14. U.S. cash is the currency of choice. Larger denominations have better exchange rates. Carry clean bills without marks or tears and preferably noolder than the year 2000. To cash traveler checks you must present the original
purchase receipt and a copy of your passport. The exchange rate is better for cash. ATMs are available in Arusha, Dar as Salaam and on Zanzibar. Let your bank know that you intend to use their cards away from home. Credit cards are still not widely accepted and if they are a five percent surcharge is often imposed.
15. Tanzanian visas are available upon arrival for $50 US. Carry the exact amount.
16. Practice your bargaining skills for local markets and souvenir hunting.
*****
Canadian born Leslie attributes her wanderlust to her mother who took her to live in Europe as a teenager. She had her husband of 25 years first went overseas to live in 1990. They have since called seven countries home–Turkey, the Sultanate of Oman, Singapore (twice), Tanzania, Uzbekistan, Greece, and Congo-Brazzaville. Leslie has traveled through another thirty. Since 1996, she has written 40 travel articles for publication. In 2005, she started Mama Tembo Tours, wildlife and culture safaris to Tanzania for independent-minded individuals and small groups. Leslie says she became a solo traveler out of necessity, but quickly learned that going it alone has its distinct advantages.