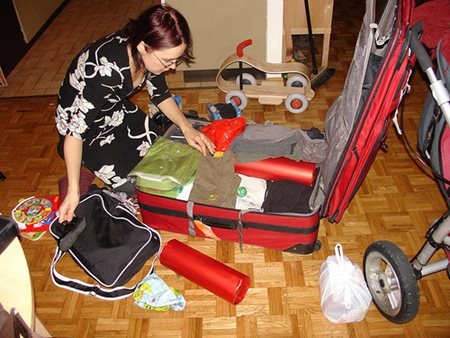 You may be tempted to empty your closet into your luggage when you're packing for vacation. But avoid doing such a thing. Packing light and wisely will get you much farther than carrying everything but the kitchen sink! Consider:
It's unlikely you'll need your best clothes on a vacation
If you're traveling solo, you probably won't be seeing the same people for multiple days so no one will notice – or – care if you wear the same clothes multiple times
Even if you're on a group tour or cruise, packing sets of clothes will allow you to mix and match
More Packing Tips for Women: Pack Like a Pro for Long Trips | Choosing Your Luggage | Carry-on Packing Tips | Shoes: The Packing Conundrum | 6 Tips for Practical Packing
1. Never pack more than two pairs of shoes. One pair of comfortable walking shoes and a pair sandals from Teva or Keen are all you need. See these suggestions for the best shoes for travel.
2. Carry only 2 or 3 pairs of socks and underwear. There's no reason to have a full week's worth of undies and socks when rinsing them out in a sink is so easy. Some of the best underwear for travel comes from ExOfficio. These are moisture wicking and quick drying. You can easily rinse them out and night and they'll be dry by morning.
3. Accessorize. Wear a scarf, bring a few pairs of earrings, pack the bangles. These will help spruce up your outfits and make you feel like you're wearing something different each day.
4. Wear convertible pants. These zip-off pants/shorts mean you don't have to pack one of each. Plus, when you're hiking and get warmed up, you can zip these off into shorts.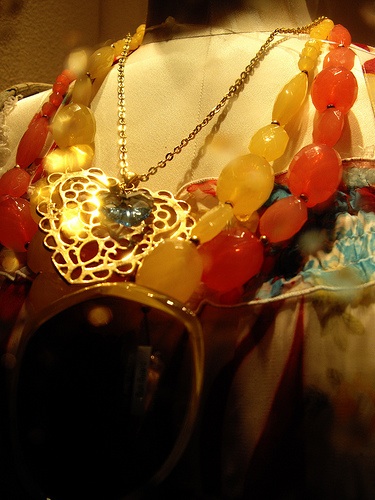 5. Layer. When you expect a change in temperatures, consider wearing a base layer, a button up shirt and a jacket. With the right clothes (and colors), you've got several outfits without hardly trying.
6. Lighten the load with the right feminine products. Don't carry tampons, rather consider using something like the DivaCup that eliminates the garbage produced by other feminine products. It'll also give you more room in your toiletry bag.
7. Choose the right bag. If you pack light enough, you can get away with bringing just a carry-on bag. Most airlines allow a bag 22″ or smaller as carry-on.
Photo credit:
Woman Packing: Mark and Allegra Jaroski-Biava
Accessories: [cipher]