by Monica Stott
Thailand is an amazing destination, but having the right items along with you can make your journey to this country even better. Here are a few things to pack for your time in Thailand that will help ensure you're comfortable and ready for adventure.
More Thailand Tips: 10 Things Not To Do in Thailand | Thailand Travel Resources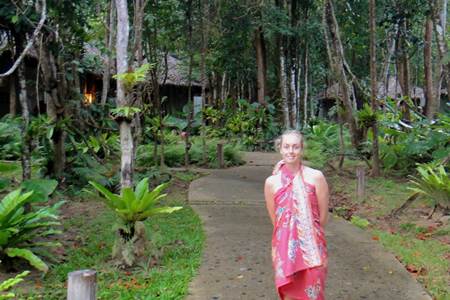 1. Sarong
A sarong is a light piece of material, usually cotton or silk, and is an absolute essential for a trip to Thailand, It's perfect for a beach cover up, a pillow, a towel or a light blanket for those air-conditioned trains and planes. You'll also need it to cover your shoulders or ankles when you visit all those amazing temples.
2. Minimal clothes
Pack as few clothes as possible because Thailand is a shopper's paradise. There are hundreds of markets and boutiques so make sure you have plenty of space in your backpack for all those new clothes and accessories you'll want to buy.
3. Digital camera and spare memory cards
Of course, you'll want to take a camera on any trip but don't forget the spare memory cards on your journey to Thailand. There are so many beautiful things to see (such as temples and beaches) and do (such as trekking and riding an elephant) that you'll definitely get snap happy for the duration of your stay – you don't want to run out of storage space.
Also, learn how to effectively use your camera before you leave home. Most digital cameras have loads of additional settings aside from auto mode and these can really enhance your photos to make sure they are as beautiful as your memories.
4. Laptop
Wi-Fi is widespread throughout Southeast Asia with virtually every hotel, guesthouse, bar, cafe and restaurant providing it for free. It is definitely worth taking a laptop such as a small, lightweight netbook. This will help you keep in touch with family and friends, backup your photos, research your next destination and provide hours of entertainment on those long journeys.
5. Flashlight
You will end up using a flashlight far more than you ever thought possible while in Thailand. The less touristy areas often have limited power supply and may have restricted hours of electricity meaning this will be essential for late night toilet trips. You'll also need it for any camping or trekking adventures, checking for creepy crawlies under the bed or when rummaging for something in the bottom of your backpack.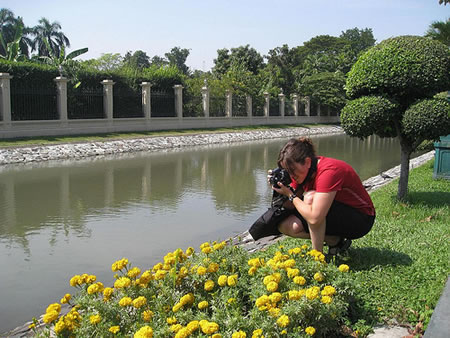 6. Natural insect repellent
Insect repellent is particularly important if you're heading to Northern Thailand where there can be more mossies and a risk of malaria. While a deet-based repellent is by far the most effective product available, there are natural alternatives if you're don't want to use a harsh chemical on your skin. Remember to apply the natural repellents every 2 hours for maximum efficacy.
7. Trekking shoes
There are many opportunities to go trekking in Thailand and to discover areas that are off the beaten path. Therefore, a good pair of walking shoes is a must. Choose ones that are waterproof with good grips and ankle support but the most important thing is comfort — be sure to break them in before your first trek.
8. Re-hydration sachets
These clever little sachets are a must for any traveler's medical kit. If you've had an upset stomach (a definite possibility when traveling in Asia) they help to rehydrate you and will provide you with essential salts and minerals that you'll need to recover. They're also pretty good at curing a hangover which is, again, a definite possibility while traveling in Asia.
9. Wet wipes
It can be pretty humid in Thailand meaning both days and nights can be a sweaty affair. Always carry wet wipes so you can freshen up in the midday heat and for those long journeys without air-con. They are also good for cleaning your hands when wash basins aren't available and to wipe off makeup and suncream.
10. Money belt
A money belt is particularly important in Thailand when you're visiting the busier and more touristy areas such as Bangkok and Phuket. Keep your valuables to a minimum and your money, credit cards and passports can be kept close with a money belt or pouch worn beneath your clothes.
Photo credits:
Thailand Tourist in Sarong: Daniel Pink
Woman taking photo: feserc
Hiking boots: kekka