By Rachel Diebel
In a state famous for its surf and sand, it can be difficult to decide which of California's many beaches to head to on your next vacation. From bustling Venice Beach to the more remote and tranquil El Matador Beach, California has a beach for everyone.
More on California: Top 10 Hiking Spots in California | Day Hike in Rancho San Antonio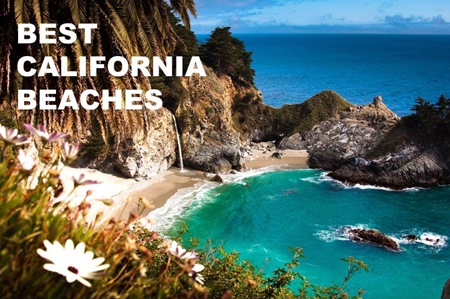 Pfeiffer Beach, Big Sur
Pfeiffer Beach is one of the most popular destinations in Big Sur, with both locals and tourists using it as the perfect sunset photo location. With its dramatic cliffs, big waves and purple-hued sand, it isn't hard to see why. Visible from Highway 1, the amazing views make every passerby want to stop. For another beautiful photo opportunity, make the short hike on Overlook Trail to an inaccessible yet stunning beach where McWay Waterfall drops into the open sea.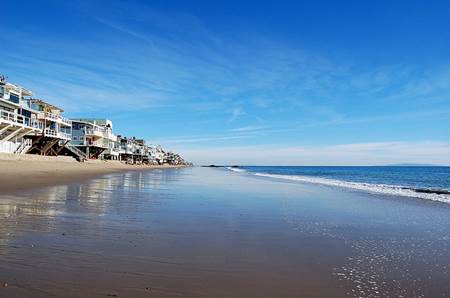 Malibu
A few hundred yards off of the Pacific Coast Highway, Malibu is a beach city famous for its 21 miles of prime Pacific coastline. Malibu is home to many beaches, from Malibu Lagoon State Beach, where Malibu Creek meets the ocean, to Malibu Surfrider Beach, the first ever World Surfing Reserve and home to the famous Malibu Pier. You can't go wrong choosing any beach along the Malibu coastline, and staying in the lively city is ideal for any travelers who wish to try as many beaches as they can. You'll get the most out of your beach vacation!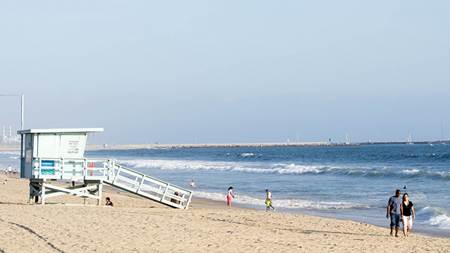 Venice Beach
There's a reason Venice Beach has become a household name across much of the United States. The enormous, mile-and-a-half-long boardwalk is the perfect place for people watching, and you're sure to find some interesting folks while you're there. The boardwalk also boasts ample opportunities for souvenir shopping and many street performers to admire.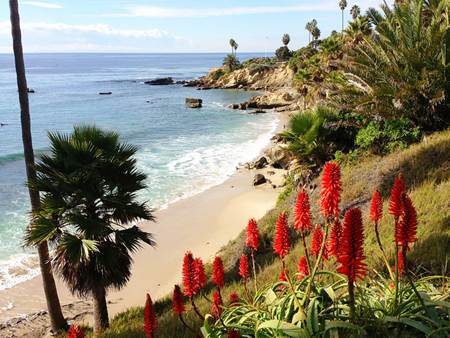 Laguna Beach
Laguna Beach, located in Orange County, is a cultural hotspot as well as a natural beauty. With art museums, playhouses, and of course the clear blue water, tourists never run out of things to do. If you time your visit well, you can arrive during one of Laguna Beach's many outdoor festivals, including the Pageant of the Masters and Kelpfest.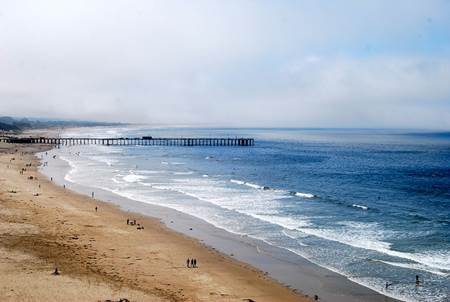 Pismo Beach
There are no shortages of beautiful sights and fun things to do at Pismo Beach. Walk the 1,200-foot-long pier or take a stroll through the popular Monarch Butterfly Grove during migration season. On the beach itself there is an abundance of tidal pools and hidden caves to discover.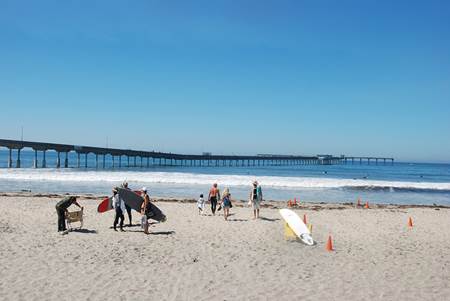 Coronado Beach
Take the whole family to Coronado Beach near San Diego for fun and thrills sure to please everyone. Though there are lifeguards on staff for emergencies, the surf is almost always calm, and the conditions are perfect for whale watching. Free parking and public facilities make Coronado perfect for all families.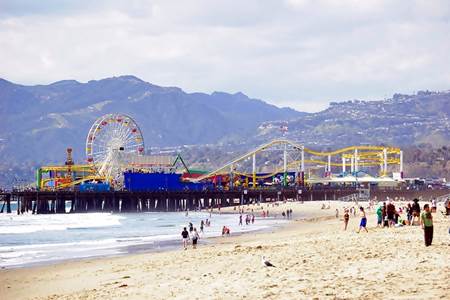 Santa Monica State Beach
Santa Monica State beach has everything a beach enthusiast could ever want. Bike rental, parks, picnic areas, concessions, restrooms and a 3.5-mile stretch of sand that's perfect for some fun in the sun. Of course, the main draw of this beach, aside from the usual sand and sun, is the historic Santa Monica Pier. Dating back to 1909, the pier holds a national landmark, the Looff Hippodrome Carousel. For anyone who wants to combine fun and history, Santa Monica is the place for you.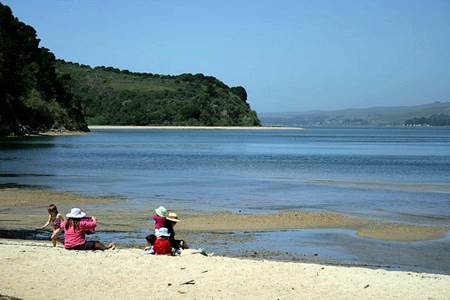 Heart's Desire Beach
Heart's Desire Beach offers the best and safest swimming in northern California. Sleeper waves and riptides are rare, and the ocean floor gets deeper gradually. In addition, Heart's Desire defies the stereotype that northern California beaches are always foggy and chilly. The water can get up to 80 degrees in the summer, and the fog tends to stay up on the ridge, away from the protected bay of the beach. The facilities are also family friendly, with full restrooms and abundant picnic tables for outdoor lunches with the whole family.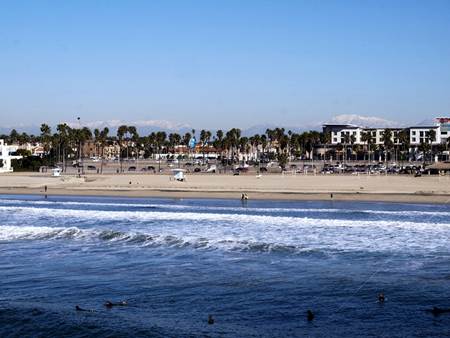 Huntington Beach
Huntington Beach is a seaside beach town in Orange County with 9.5 miles of beach, perfect for any avid surfer. The surfing at Huntington Beach is so spectacular due to the way the ocean waves move around the nearby island of Catalina. The mild climate and consistent tides make Huntington Beach a surfer's paradise, and after spending any time in the town it will become clear that the citizens celebrate this. Huntington's "beach culture" means that nearly everyone you meet will be a surfer, swimmer and a daily beach-goer. Visitors who crave a 24-hour beach lifestyle should look no further than Huntington Beach.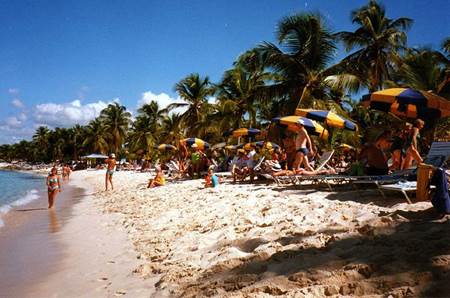 Catalina Island Beaches
Located 22 miles off the coast of southern California, Catalina Island is a gorgeous getaway for anyone willing to take a quick boat trip from Newport or San Pedro. Once on the island, prepare yourself for beach horseback riding, hiking and kayaking. Be sure to bring your camera for the outstanding scenery at every turn.
*****
Photo credits:
McWay Waterfall – Big Sur: Dawn Ellner via Flickr
Malibu: tensaibuta via Flickr
Venice Beach: Nicki Mannix via Flickr
Laguna Beach: jcookfisher via Flickr
Pismo Beach: Eric E Castro via Flickr
Coronado Beach: Andrij Bulba via Flickr
Santa Monica Pier: Tristan Schmurr via Flickr
Heart's Desire Beach: Steven Belcher via Flickr
Huntington Beach: Matt Lucht via Flickr
Catalina Island Beach: Salicia via Flickr