By Rachel Diebel
One of the things that can weigh the most on an international traveler's mind is where and when to exchange money. It can be difficult to know where to get the best deal, how to handle exchange rates, and who is going to charge you for what. Here are a few simple tips to keep your adventure simple and stress free when it comes to managing your cash flow.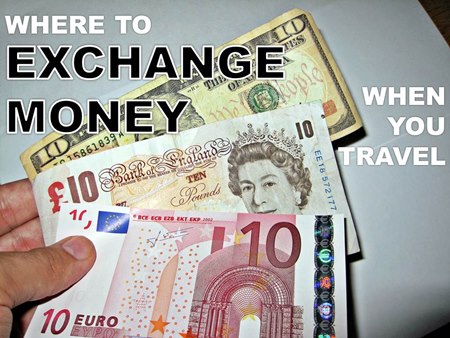 Don't change money at your bank
It can be tempting to "play it safe" and exchange money in advance at your bank. However, banks will typically charge you much more than you would pay if you exchanged your money after you have reached your destination. Don't be fooled by "no fees." Check out the market exchange rate for the day and then look at what your bank is charging.
Do use ATMs to withdraw cash at your destination
The easiest way to access your money while abroad is often the simplest: use an ATM. Even with ATM and exchange fees, getting money at an ATM is usually much cheaper than going to a foreign exchange booth or a bank. Even better, ATMs are typically abundant and easy to find. Try to withdraw larger amounts of money at once rather than coming back frequently to keep your fees low. Also, use common sense. ATMs in public areas are better choices if you're withdrawing a large sum of money. Likewise, ATMs attached to banks can be safer than that machine at a convenience store. Also, don't forget to let your credit card company and bank know you're traveling!
Do find out what your foreign transaction fee is
Most credit and debit cards have a foreign transaction fee. Typically those fees are around 3% of whatever amount of cash you are withdrawing or charging to your card, but it is useful to know this information before you head abroad so that you can budget well and not suddenly find yourself shorter of money than you thought you'd be!
Look into whether your bank has affiliates abroad
Some banks are easier to work with overseas. For example, Bank of America has a partnership with BNP Paribas in France, Barclay's in the UK and other foreign banks around the globe. This means that you can use your debit card at any partner ATM abroad and skip out on the $5 fee for non-Bank of America machines. Ask your bank if it has affiliates before you go. This can be helpful to choose which ATMs you use and which you avoid.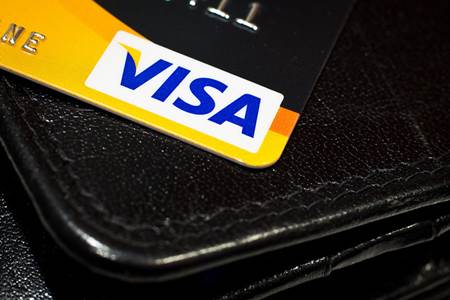 Know if your card has a chip and PIN
Most Europeans now use cards that require both an electronic chip inside the card and a PIN number at the point of sale. Although Visa and Mastercard promise cards will work anywhere in the world, smaller merchants, taxis and gas stations are especially likely to decline magnetic swipe cards. Some American card companies do provide chip cards, but if you do not have a PIN (and the cash withdrawal PIN doesn't count), then you may not be able to use your card as a chip and PIN card. Most of the time, there are cashiers nearby to help no matter what card you have, but it never hurts to have cash as a backup.
Stay on top of exchange rates
If you do have to exchange any money on the road, it pays to keep an eye on exchange rates. Exchange rates are always shifting, and you should try to keep on top of them as much as you can, especially if you are traveling to multiple countries with different currencies. This is much simpler than it sounds, as search engines like Google will tell you the market rate with a tap of the keyboard (i.e. search on: 10 USD to euros). This way you will know if exchange places are offering you a good deal or not. Note: Just about every exchange rate will have a markup. That's normal.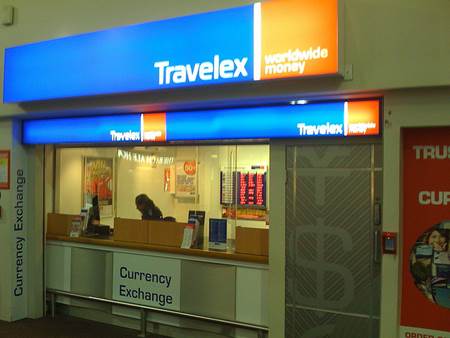 Inquire about ALL fees at exchange places
Oftentimes exchange places will advertise themselves as "no fee," but these are typically the most expensive places to change your currency. These rates are usually much higher than you would pay by just withdrawing cash from an ATM, and can often carry hidden fees that you don't know about until you are halfway through a transaction. If you must use an exchange location, make sure to first ask about all fees.
Spend your cash
Avoid taking out so much cash that you'll be left with much local currency at the end of your vacation. Although most banks will exchange any bills back into US currency, no one will take coins. Also, you paid transaction fees once to get the local currency and you would have to pay them in order to get it back. This double exchange fee isn't worth it for smaller amounts–buy yourself one last crepe instead!
*****
Photo credits:
Currency Exchange: Images Money via Flickr
ATM: Antoine K via Flickr
Visa Credit Card: reynermedia via Flickr
Travelex: Wesley Fryer via Flickr