By Taylor Oddino
When you're off exploring the world, there is so much to see and do. You want to be able to relax and enjoy yourself. You don't want to have to worry about keeping your belongings safe. People know that tourists are often carrying larger amounts of money to pay for their food, hotels, transportation, shopping and more, and this makes tourists targets for theft. But there are measures you can take to help keep your money safe while traveling.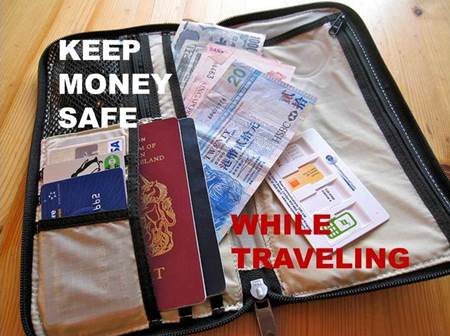 On-Body Storage
When traveling, storing your money in a wallet is like having a bull's-eye on your back. Pickpockets are searching for wallets because they are easy targets. The outline of a wallet in a pocket or bag is a giveaway. On-body storage for your money can be useful and safe. Examples include money belts, neck wallets, armbands and hidden pockets. Many active wear clothing items, such as leggings, have small hidden pockets. Before your trip, it's a good idea to shop around for on-body storage options. Choose what is comfortable and functional for you. Just remember, you don't want to be fumbling around when it comes time to pay. This will identify you as trying to hide your money and could make you a target. It can be most practical to stash your larger sums in a money belt under your clothes, and carry the money you know you'll need for an activity in a front pocket or inner purse pocket. When you need more cash, duck into a restroom to take what you need out of your money belt rather than doing so where everyone can see what you're hiding.

Have Multiple Hiding Spots
Divide your money into multiple hiding spots. Don't put all of your money in one place. In fact, it's a good idea not to hide money in your hotel room. If you have to hide money in your hotel, choose your hiding spots wisely. If you have a lock on your luggage, you could lock your money in there. Portable vaults are also available to buy. A well-known brand is Vacation Vault. They offer portable vaults that you can even carry around with you (which is perfect for days at the beach). Then when you are out and about, do the same and put money in multiple spots. For example you could put your cash in a hidden pocket, but tuck your credit card in an armband.
Plan Ahead
Before you head out for the day, plan out how much money you think you are going to need for the day. There is no reason to be carrying excess cash, so don't just take everything you have. When possible, prepay for activities online in advance so all you're carrying is a paper ticket.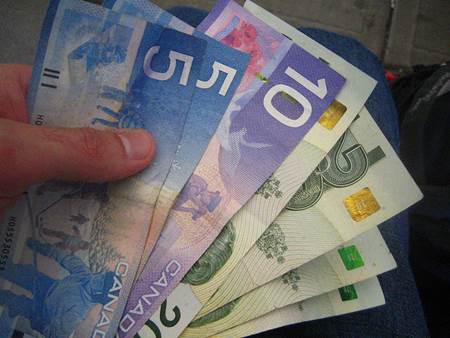 Small Bills
If possible, carry bills of lower denominations. That way if you are the victim of a theft, you won't be losing as much money. Plus, if people see you pay for an $8 souvenir with a $100 bill, you are more likely to become a victim of theft than if you pay with a $10 bill. If you do have to carry larger bills, then it's a good idea to hide these bigger bills. Ask your hotel or hostel if they can break larger bills for you before you head out.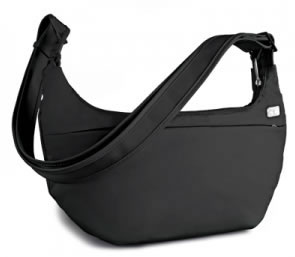 Choose Smart Gear
Pickpockets often cut the straps off of purses and take whole bags. Make sure you have durable storage devices for your money. There are a multitude of options, such as cross body bags. Cross body bags allow you rest the bag against you and hold onto the front strap. Bags that are cut-proof and made of durable materials could be good investments if you travel frequently.
Stay Safe
Thieves will target people by themselves, so stick to the crowds. It's a good idea to carry a whistle with you or something that could alert others if a theft occurs. Avoid secluded and dark areas. Street lamps and cameras are your friends. That dark alley might look like a great shortcut, but it rarely is!
*****
Photo credits:
Travel Wallet: Global Panorama via Flickr
Dovetail Body Band: WanderGear
Wallet and Travel Organizer: Karl Baron via Flickr
Small Bills: rick via Flickr
PacSafe Slingsafe 250: WanderGear