By Myscha Theriault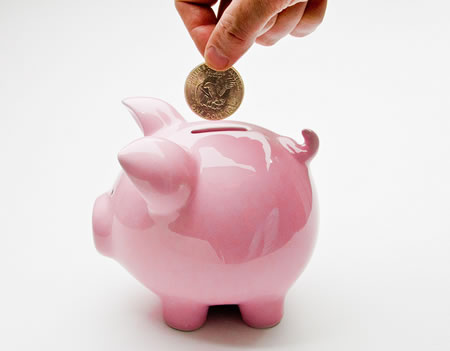 Those just starting out on the travel circuit are enthusiastic about the experience, passionate about the destination and usually destined to spend way more money than necessary. Don't get me wrong, there's nothing wrong with using your disposable income in any way you choose. But if travel turns into something you want to do frequently and for extended periods of time, you can easily end up with a household of tacky crap and having never had the time or funds to enjoy a country to its fullest. Here are four simple tips to bear in mind. Plug them into your life as you see fit.
More Tips on How to Save up to Travel
1. Redefine your concept of souvenir
Lord knows, I have more than my share of mementos from around the world. That being said, many of them lost their appeal soon after making it home in my suitcase. Others have stood the test of time and are still enjoying display space and use in my home. Probably the most frugal example would be high quality digital photos. Locally produced scarves, hats and gloves are also great items to pick up. They can keep you warm while you're there, and provide a stylish coordinated set of accessories to your winter wardrobe when you get back home. Some other things that have remained in our home even after extensive downsizing? Framed art work (including street art as well as our photos), functional pottery, tribal baskets, carved bowls and other decorative storage items, hand blown glass tree ornaments and numerous quality textiles such as table cloths, runners and pillow covers.
2. Consider your destination and schedule carefully
If it's your trip of a lifetime to a single destination you don't want to compromise on, and money is no object, fine. Otherwise, consider some of the world's less expensive regions for your first few jaunts. Not only do newbie mistakes cost you less to recover from, but you'll be able to stay longer, indulge more and spend less. Slowing down is something most traditional vacationers don't have the time to do. If you've carved out a year or two of free time for yourself however, you'll be amazed at how much less money you spend by not having to move at a break-neck speed.
3. Pack light to avoid extra baggage and porter fees
There are too many tips and tricks on packing light to cover in one article. Two big ones for women however include limiting your footwear selections and incorporating reusable, sustainable feminine products. Not only do the menstrual cups and fabric pads take up less space in your luggage, you won't waste time and vacation money hunting down the traditional Western
disposable products in a country where they may not even be available.
Tip: These definitely require a transition period and can be challenging to get used to. Don't buy them new and toss them in your suitcase, expecting things to go smoothly when you need them on the trip. That's not how it will go down. Trust me. A couple of other great travel light items are bandanas and sarongs. Both dry quickly and can be used for multiple purposes such as facecloths and makeshift towels.
4. Stay somewhere within walking distance to a few attractions
Grant you, the list of things you can see on foot while touring the Sacred Valley from Cuzco, Peru is a little short. You'll mostly need to do the bus, group tour thing or chip in with a few friends to hire a driver for the day. However, the right establishment in Florence will have you within very easy walking distance of nearly all attractions, including the train station to head to your next destination. Ditto with Venice. Saving money on these daily transportation costs can free up funds for splurging on a great restaurant dinner or even being able to stay a few extra days.
General tips? Yes. But you'd be surprised how much more problem solving you have energy for to save money in other areas when you aren't staying far away from the action or having to flag down cabs to transport those three extra bags. Being able to wash quick dry items in the sink and have them dry by morning is also great. Dealing with daily transport into a city you're not familiar with, hunting down laundry services (and following up on them) and hauling bags is hard work. You're supposed to be on vacation, remember? If you're exhausted by the time you even get to your daily destination you'll have a difficult time navigating your way through a walking tour, let alone figuring out the inner city bus schedule. Using these four tips to keep things simple and affordable will allow you to take a few risks on your trip and start figuring out which precision travel skills work for you.
Photo credit:
Piggybank: kenteegardin
Maracas photo by: Robert C_
Downtown hostel view photo by lukemontague
* * * * *
Myscha Theriault is a self confirmed travel addict who enjoys seeing the world, reading, cooking, and using frugal life strategies to achieve goals and focus on priorities that are important to her. You can see her other blogs at WiseBread, TrekHound, The Lesson Machine and We Be Sharin.