Curacao is an island in the Caribbean known as the source of the famously blue liqueur of the same name, but that's not all there is to this little island. As an autonomous part of the Kingdom of the Netherlands, Curacao is filled with Dutch architecture (but painted in pastels because this is the Caribbean!). It's also got some fantastic beaches (of course), as well as cultural sights, museums, national parks and dive sites.
The island is small so it's not tough to get around, but if you have your own car, it's even easier to jet around to all the best things to see and do!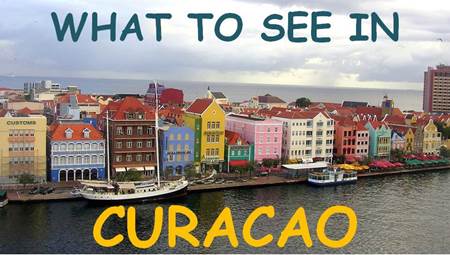 Punda
Curacao is part of the Netherlands and has a bit of Dutch flair to parts of it as a result–nowhere more so than the Punda. Located in the capital of Willemstad, the Punda is known for its brightly colored, Amsterdam-style buildings, narrow streets, merchants and restaurants. It's fun to explore and offers a nice counterpoint to the more natural side of Curacao.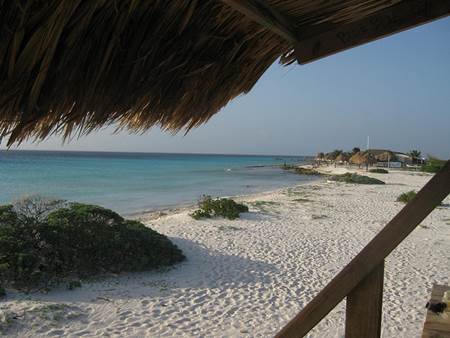 Beaches
It goes without saying that a Caribbean island will have some pretty nifty beaches! Curacao, like Aruba, is outside of the hurricane belt and known for its low humidity and gentle ocean breezes. Many of the country's beaches are located on the southern coast and have calm, crystal-clear water.
Kenepa Beach is one of the island's finest and most popular–it has two coves, a snack bar and some beautiful views from a nearby cliff. Other popular beach spots include Jan Thiel Beach, known for its diving and snorkeling. But perhaps the most unique beaches are found on Klein Curacao, a smaller island that you can only get to by ferry. With white sand and insanely pristine water, this is an amazing place to relax on the beach or snorkel. You might even spot sea turtles!
Museum Kura Hulanda
If you enjoy a little history with your island paradise, Museum Kura Hulanda is the place for you. The museum focuses on the African slave trade as well as the cultures of Curacao, but more than that–the museum brings this history alive. You'll stand in buildings used in the slave trade. You'll see chains used to restrain people. You'll also see artwork and artifacts from the island's history. You can tour on your own, but to really delve into the museum, get an audio tour or book a docent tour in advance.
Mikv Israel-Emanuel Synagogue
Mikv Israel-Emanuel Synagogue is the oldest continuously operating synagogue in all of the Western Hemisphere. The synagogue is open most days for the public to enter. Inside, visitors will find an unusual sight–original sand floors! There is an entrance fee, which also gets you into a small museum where you can view artifacts dating back to the 1600s.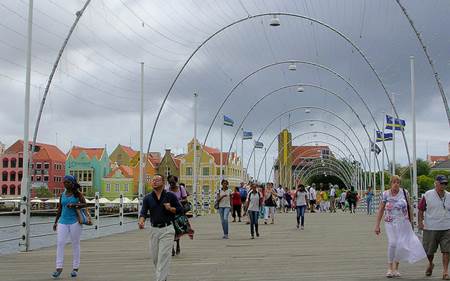 Bridges
Curacao has two bridges worth a visit. Towering at 185 feet tall, the Queen Juliana Bridge is the highest bridge in all of the Caribbean and among the tallest on the planet. The bridge is near Willemstad and most of the time you can walk the bridge and catch some pretty awesome views (unless it's closed for construction or a marathon).
Queen Emma Bridge (also called The Swinging Old Lady) spans between Punda in Willemstad to the other side of the Sint Annabaai Channel. The bridge floats on pontoons. You can walk across and it's a fine vantage point of the snappy architecture in the Punda, but it's also neat to watch the bridge open and close for ships and boats.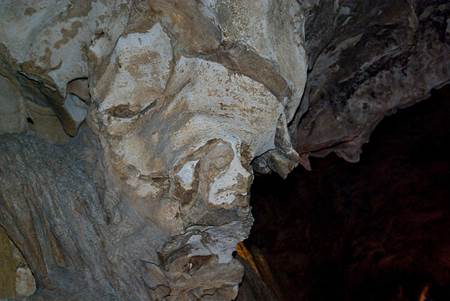 Hato Caves
These coral limestone caves have served many purposes through the millennia, including as a hiding place for runaway slaves and shelter for native islanders before that. Today, they're open for tours. As you wander the caves, you'll see all kinds of stalactites and stalagmites and maybe a cave painting or two by Arawak Indians. And, yes, like many caves, expect some stairs to get down into the cave–49 to be exact!
Shete Boka National Park
Shete Boka National Park is the best place to get up close and personal with the ocean and yet not hang out at your typical beach. Shete Boka means "seven inlets," and indeed that's what you'll find in the park–ocean inlets where you'll see waves crashing against rocky shores. There are also cactus, trails and sea turtle areas in the park, which is best explored by car, though, the roads are mostly one-lane only so heads up as you drive.
*****
Photo credits:
Curacao: Roger W via Flickr
Klein Curacao: Peter van der Linde via Flickr
Museum Kura Hulanda: Anja Disseldorp via Flickr
Queen Emma Bridge: Roger W via Flickr
Hato Caves: Charles Hoffman via Flickr