By Rachel Diebel
Sometimes you just need an adventure in your life–you need to get out of the humdrum daily routine and go out on a limb. If you're feeling like it's the time for an adventurous escapade, look no further than South America. The southern continent is packed with opportunities for even the most experienced adventurer, from the glorious Galapagos Islands to the mountains of Patagonia.
Patagonia Hiking Extravaganza
Patagonia is the new triathlete's dream–hiking, biking, kayaking, any kind of self-powered travel that you can imagine. Kayak around icebergs in Grey Lake or hike through the entire area, from beautiful ocean coastal regions to mountains in the highlands. Torres del Paine National Park has one of the most famous hiking routes in the world, the "W" route, which can be done anywhere from the full rugged camping to staying in refugios (fully stocked overnight huts) along the way. Enjoy one of the most picturesque locations on earth!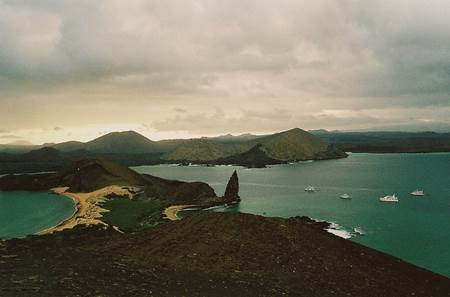 Galapagos Islands, Ecuador
The Galapagos Islands are an essential destination for anyone interested in biology, zoology or even just the thrill of trying new things. Hike the historic Darwin Trail and try to spot some of the native wildlife like sea lions, tortoises and iguanas. For anyone interested in a physical challenge, try cycling on the Sierra Negra volcano, though old lava flows, tunnels and past many multi-colored sand beaches. The Galapagos Islands are also a haven for the avid snorkeler and diver, and there are many lessons available for newbies who can't wait to learn.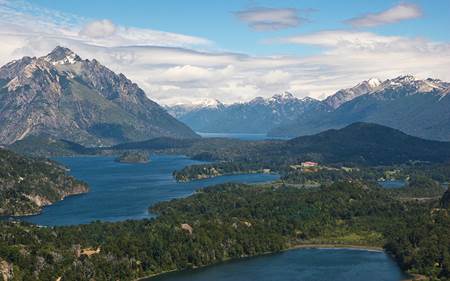 San Carlos de Bariloche, Argentina
San Carlos de Bariloche is the adventure traveler's dream. Not only does it have the largest ski area in South America, but it is also a hub for paragliding, climbing, trekking and boating enthusiasts. The most courageous of travelers can try a polar plunge into Lake Nahuel Huapi, a popular destination that never gets above 57 degrees Fahrenheit even in the dead of summer. San Carlos has the potential to be a crazy adventure to check off of your bucket list!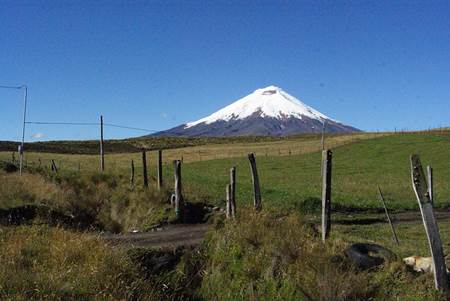 The Valley of the Volcanoes, Ecuador
Cotopaxi, one of the world's highest active volcanoes, is a challenge waiting to be met. Visit the Valley of the Volcanoes in Ecuador to organize a trek to its peak, as well as a hike through nearly untouched sections of the Amazon rainforest. After a long day of intense beauty and natural landscapes, take a break by soaking in the nearby natural hot springs. If you want to add a little cityscape to your wilderness adventure, make sure to visit Quito, a cosmopolitan city that never sleeps.
Machu Picchu, Peru
Explore Peru's Lost City when you hike the ancient path to Machu Picchu. See everything from ancient ruins to fields of wild orchids, along with rainbow colored mosses as you visit one of South America's most famous locations. Visit the nearby city of Cusco for some nightlife, and during the day make sure to venture into some traditional Andean towns to see what daily life is like for the locals. For some extra sight seeing, head to The Gate of the Sun, a solid stone gate built nearly 1500 years ago near Lake Titicaca.
*****
Photo credits:
Patagonia: Douglas Scortegagna via Flickr
Galapagos Islands: eutrophication&hypoxia via Flickr
San Carlos de Bariloche: McKay Savage via Flickr
Mt. Cotopaxi: Dallas Krentzel via Flickr
Machu Picchu: David Stanley via Flickr