By Rachel Diebel
A "demonym" is the name for the people from a certain place. For example, those who hail from America are Americans. A person from Bali? Balinese. When you are wondering whether to call someone who hails from Michigan a Michigander or a Michiganian, you are contemplating which demonym to use.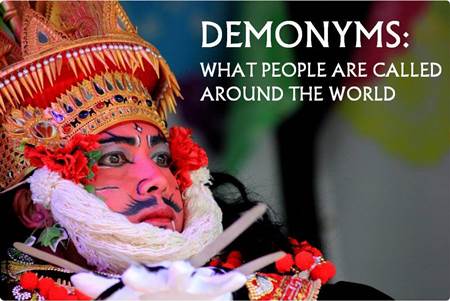 Though the word itself is relatively new (fun fact: it used to be called a "gentilic"), its meaning is not. It can be important to know the correct demonym when you are visiting a new place for the first time, whether it is a new city or an entirely new country, in order to be polite and to sound knowledgeable. Knowing the correct demonym is as important as having a few basic language phrases mastered or using a map in a new destination. Scroll down for a complete list of demonyms from around the world!
You might also enjoy: How to Say Thank You around The World
Where do Demonyms Come From?
Often a location's demonym is simply the name of the language the locals speak. Residents of France are French and they speak French. Sometimes, however, there isn't a parallel word in another language for what a country's people call themselves. This can lead to demonyms that seem out of place in English. In addition, sometimes the people who reside in a certain place prefer a different demonym than the word commonly used in English speaking countries. For example, residents of Bhutan are most often referred to as Bhutanese, but a good portion of the population calls themselves Buotias.
Occasionally a country is named after the people who lived or live there instead of the other way around, which can result in some of the most unusual demonyms. This is the explanation for the Netherlands, which is the country with perhaps the most confusing demonym. The people of the Netherlands are Dutch, a word that used to mean nothing more than "people" or "nation" until it began to be used to refer to citizens of a specific area of Europe.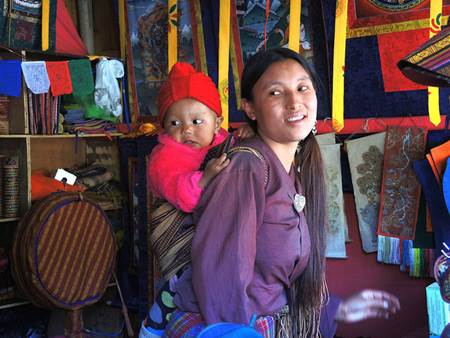 Unusual Demonyms
Some of the more unique demonyms come not from countries but from cities. The most well known one is, of course, Liverpudlian (a resident of Liverpool, England) and a Leodensian is from Leeds. Even more confusing, often a demonym will have nothing to do with the name of the country! Kiwis are people from New Zealand, Indiana is populated with Hoosiers rather than Indianans, and residents of Mexico City are Capitalinos.
Even when you do your best to discover the right demonyn, sometimes a location doesn't even have one! Vatican City, a small city-state within the city of Rome, is made up primarily of priests and clergy, with citizenship granted when you are appointed to a post there, and so there is no official demonym for the people there.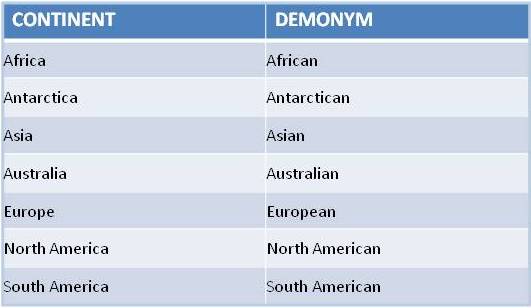 *****
Photo credits:
Balinese: Janice Watson Photography via Flickr
Bhutanese: Guldem Ustun via Flickr