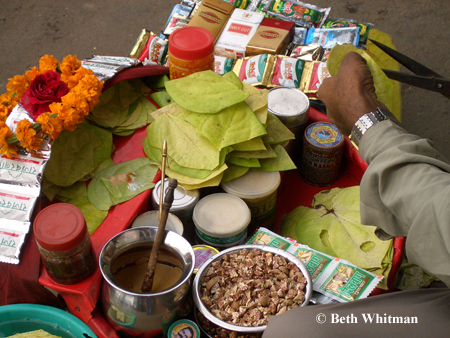 For the first-time visitor, Delhi can be a bit overwhelming. It's huge, sprawling, packed with people and cars and, well, just a little polluted. If this is the first city where you're landing in India, you may be tempted to turn around and run off to the beaches of Thailand. But DON'T!
Delhi is filled chockablock with an amazing amount of sights to see, fabulous eating opportunities and markets like nowhere else on earth. Take a deep (fresh) breath, and relax your way into Mother India by enjoying all that Delhi has to offer. Here are some ways to ease into the city…
1. Stay in a quiet neighborhood. Majnu Ka Tilla, a Tibetan refugee village in northern Delhi, is a good option as it is away from the main city area and is found behind a walled-in area where rickshaws and cars are not allowed. It's peaceful.
2. Try a home stay. Join a program like Servas, Couchsurfing.com, Globalfreeloaders.com. These connect travelers with people willing to host them and no money exchanges hands (at least it's not supposed to!). Alternately, you can stay in a bed and breakfast which are just beginning to gain some traction as popular alternatives to hotels.
A homestay allows you to get a glimpse into how the locals live and, often, homes are found in residential, gated communities, which are far quieter than areas where hotels are located.
3. Take the metro. This new (and expanding) system is clean, fast, safe and cheap. You don't have to deal with the traffic and pollution in the streets and it covers many parts of the city. Though it's gaining in popularity and becoming a bit crowded, it's still an awesome alternative to traveling at street level.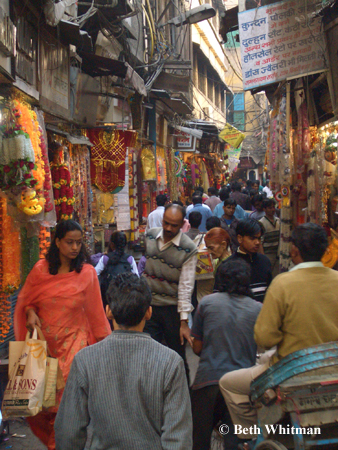 4. Hire a driver for a day. Whether it's in a rickshaw or an air-conditioned taxi, for about $15-$20, you can hire a driver who will bring you to all parts of the city. This is perfect for getting to areas where the metro doesn't yet reach and for shopping sprees. I spent a day with a driver where he let me do my shopping at my own pace. I even visited a friend in a hospital while he waited. I could leave my bags in the car and didn't have to worry about dragging my purchases around with me.
5. Narrow down the number of sights you'd like to see and pick those that are of most interest. Delhi has a lot to offer but you'll burn yourself out trying to see everything. Spend one full day seeing the sights and then give yourself a rest.