Hawaii Island is the youngest in the Hawaiian chain, and, with one of the most active volcanoes on the planet, continues to change and evolve on a regular basis.
One visit and you'll immediately see why this island is so wildly different than the others and how an island-wide visit provides the chance to experience drastically different landscapes, all within a short drive from one another.
Circling the island, and you can: soak up the rays in the sunniest location of the entire state on the Kohala Coast; visit the tallest sea mountain in the world, Maunakea; stand on Maunaloa, which is the largest mountain by mass on the planet; and hike Hawaii Volcanoes National Park, the largest park in the state.
Rent a car either in Kona or Hilo and you'll find that the island is quite manageable in terms of getting from one place to the next. For such a journey, here's my primer for how you can spend your time:
What to Do:
1) Visit the volcanoes – A trip to Hawaii island wouldn't be the same without a visit to Hawaii Volcanoes National Park, home to Kilauea, one of the world's most active volcanoes. If you're lucky, you can watch lava glow at night or see steam vent plumes during the day. While in the park, take a tour of the lava tubes or drive Crater Rim Drive. In all, the park encompasses 333,000 acres with no lack of things to do.
2) Go kayaking – Spend a morning on (and in) the water with Kohala Kayak where you can paddle out and then snorkel. You may see green sea turtles and other fish life around the Puako reef and swim through sea arches.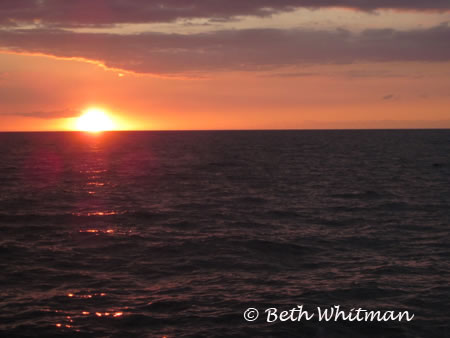 3) Take a sunset cruise – Join Ocean Sports for a Champagne sunset sail that includes dinner. Enjoy the food and drink on board and consider getting married (or renew your vows!) during this romantic evening adventure.
4) Stargaze – Opportunities abound to see the night sky on Hawaii Island. Join Wayne from Star Gaze Hawaii as he shows you the night sky through his telescope on the Kohala Coast. Stop by the Mauna Kea Observatory for a (cold but rewarding) mountaintop experience and/or visit the 'Imiloa Astronomy Center of Hawaii in Hilo to learn in depth about the night sky.
5) Soak up the sun — The Kohala Coast has the most sunshine of all the islands. You're pretty much guaranteed nice weather here and, as such, at least part of your stay should be in this area.
6) Standup paddle boarding — If you're looking for a bit of exercise and want to be out on the water, try standup paddle boarding. You can take lessons from numerous places including from the Hui Holokai boys at the Fairmont Orchid's Beach Club.
Where to eat:
1) Cafe Pesto — If you find yourself in Hilo, be sure to swing by this excellent restaurant in the heart of town. With an international menu, it features quality curries, salads and pizzas. Very reasonably priced as well.
2) Tex Drive In — Though the malasadas are different than those served up on Oahu, that's no reason to pass up this specialty shop just off the highway in Honokaa. Lots of fillings to choose from.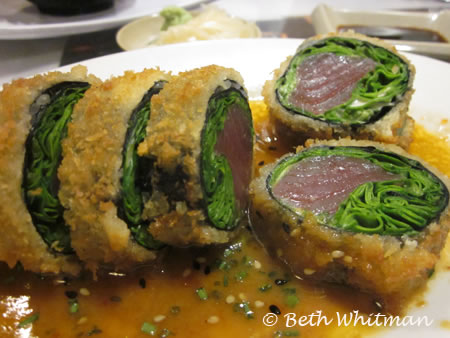 3) Merriman's Market Cafe — Located in a strip mall in Waikoloa on the Kohala Coast, this is a smaller version of Merriman's up in Waimea. It features a full menu for lunch and dinner as well as light fare and a bar menu. Merriman's supports local produce with fresh farm to table menu items.
4) Village Burger in Waimea — Located in the Parker Ranch Center in Kamuela, this ain't your usual burger joint. In addition to the beef burgers, choose from Asian Style Ahi Burger, Hamakua Mushroom Burger or a Waipio Taro Burger. Don't forget the fries and a shake made from Tropical Dreams ice cream.
Where to Stay:
1) KaMilo at Mauna Lani Resort — If you're looking for a more permanent vacation spot, nothing beats a single-family home in this gated community on the Kohala Coast (remember, the sunniest spot in the state!). Purchase here and you have access to a fitness center, two pools and golf course. Restaurants and shopping are nearby.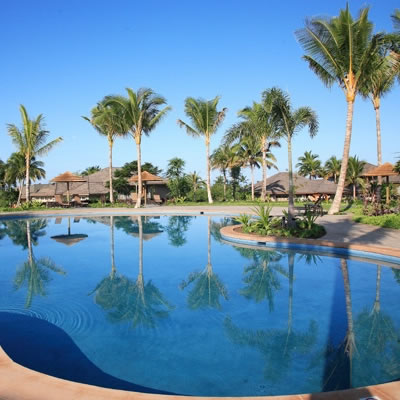 2) Hilo Hawaiian Hotel — The best option for hotels in the area, the Hilo Hawaiian is conveniently located just about a mile south of the main downtown area. Water-side rooms have a great views and there's a walking trail next to the hotel.
3) Fairmont Orchid — Luxury on the Kohala Coast is found on this 32-acre resort complete with a sandy lagoon, five-star restaurants, oceanfront massage cabanas and a petroglyph field.
4) Courtyard King Kamehameha — In Kona, close to everything. Recently renovated (thanks to the 2011 tsunami), guest rooms and dining are wonderful. Features lu'au 3 nights a week, outdoor pool and fitness center. Restaurants, shops, cafes, canoeing and submarine launch all within easy walk.