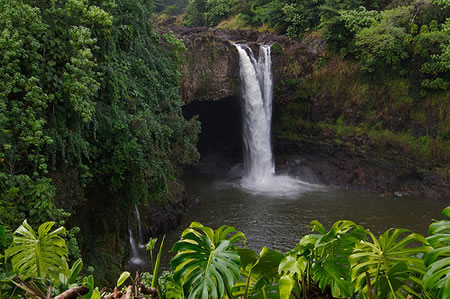 With all the developments of modern technology, I've often found myself a little distracted by all the beautiful lights and towering grandeur of modern skyscrapers. But a little recent reminder from what was quite an exhausting hike to the top of Koolau summit reignited my fascination with the natural beauty of the world. Just imagine yourself engulfed by fresh air, the sound of music from the birds chirping above, and breathtaking views of the Koliouou valley and city of Oahu in the distance–talk about an epic inspirational reminder from Mother Nature herself.
With that in mind, I thought a little digging into a few really great ways to spend your afternoons exploring the natural beauty of Hawaii would be fitting.
Have yourself a rainforest adventure
Waikiki boasts amazing tourist attractions from our world renowned aquariums to expansive museums celebrating our rich cultural history, but it is also home to some amazing wildlife and majestic natural beauties. Find yourself lost amongst some ancient rock terraces, revel in the large variety of colors of tropical plants and flowers, and relax to the ambient sounds of streams and pools flowing nearby. If you're lucky, perhaps you'll find yourself in the presence of some one-of-a-kind waterfalls and feel the fresh water splash on your face as you enjoy the sounds of birds chirping from above. I find that nothing is quite like an uninterrupted hike through nature, away from the hustle and bustle of cars, businesses and the fast-paced tourist scene that is so characteristic of Hawaii. Strap on a pair of comfortable shoes, a canister filled to the brim with fresh water, and your yearning for adventure; leave your cell phone and other modern conveniences behind and explore nature the way Mother Nature intended.
'Sea' the underwater wildlife
Surrounded by the Pacific Ocean means that we are also surrounded by some of the most unique and amazing underwater wildlife. See the colors of the ocean, literally, when you scuba dive to have a peak at the rich coral reef that is just a bit beyond our shores. Swim amongst over 450 species of tropical fish when you snorkel at Hanauma Bay. And if you're there during mating season, you'll be able to witness one of the most famous nursery grounds for Green sea turtles. And while you're at it, take a dive and have a dolphin or shark adventure and see what all the fuss is about. I promise that you've never seen or experience like it.
'Lava' your Hawaiian experience
Perhaps more famous than our sunny Oceanside adventures or the abundance of beautiful marine life in are the volcanoes from which our islands found their life. Have a peak into nature at work when you take a day tour to one of the many volcanoes at Hawaii Volcanoes National Park and have a lava walk. Once there, you can learn all about Pele, the ancient Hawaiian goddess of the volcano, and have a unique look of various dormant volcanoes, lava beds, steam vents, and craters. At what point could you possibly have the same opportunity to stare into the center of the earth? Don't forgo one of these adventures for another day sunbathing at the beach or sitting poolside at some Oahu hotels. Take a risk and really 'lava' your next Hawaiian experience.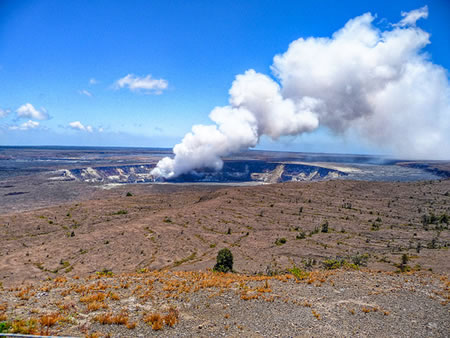 Often overlooked and forgotten, the natural beauty of Hawaii is probably unrivaled and unparalleled anywhere else. The next time you have another Hawaiian oasis under the sun, perhaps you'll consider an adventure that includes a little taste of nature. I promise that you won't regret it. Think of it as a new and refreshing desert course to an already amazing and delicious dinner; by no means is it necessary, but the sweet taste of desert can definitely be just the thing to top off a delightful and perfect meal.
*****
Photo credits:
Waterfall: chadh
Hawaii Scuba Diving: Ben
Volcano: MadeByMark