By Rachel Diebel
So you're going to Paris for the first time. Or Budapest. Or Rio de Janiero. Wherever you're headed, there are a few things you can do to prepare yourself for your first trip overseas. Everything from navigating the language barrier to the all-important passport (and making sure you get it on time) is important to ensure the safest and smoothest international journey.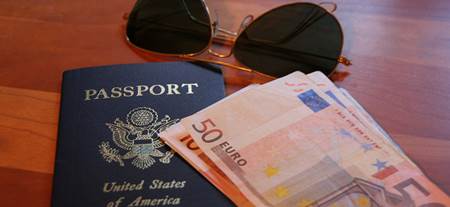 When Do I Get My Passport?
Make sure you apply for your passport at least six months before your trip starts. Getting a passport takes some paperwork and a lot of time, so give yourself leeway in case something goes wrong. Getting a passport requires a written application and a specific passport photo. Rush passports are available, but they cost more. For those who already have a passport, make sure that it is valid at least six months beyond the return date of your travel, or you might find yourself ordering an unplanned rush passport! There are even countries that will turn you away if your passport is set to expire soon.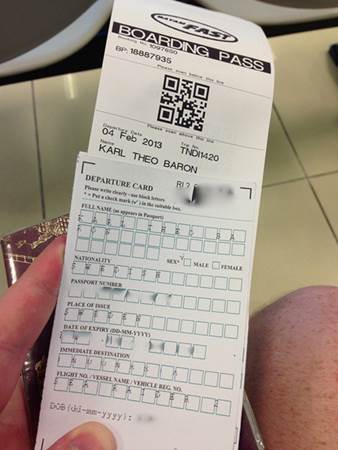 What is Going Through Customs and Immigration Like?
Before your flight lands at your destination, you will be handed a customs and immigration form to fill out. Keep this form with you! You will need it to get through border control. The most important thing to know about going through immigration is that it will take time. Lines are long, and it may seem like you'll never get through, but you will eventually make it. Pick the line that corresponds to where your passport was issued, and have patience. Once you reach the border control agent, you and all of your party will go up at once to get your passports stamped. If you don't have anything to declare, customs is a breeze, and you will be on your way to your fabulous vacation.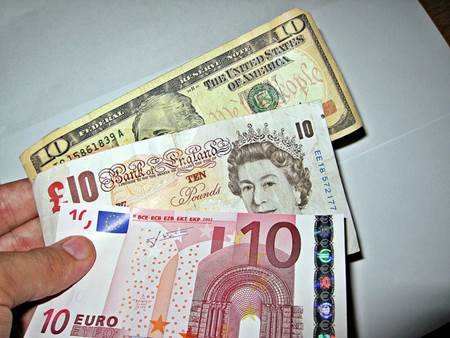 How Many Euros to the Dollar?
Before you leave for your international vacation, check the money conversion rates in your destination country. You can do this pretty easily right in Google search by typing "1 dollar to [currency at your destination]." To hit the ground running with cash in hand, go to your bank ahead of time and request some of the foreign currency in your destination country so that getting to an ATM is not an immediate concern upon your arrival. Don't wait until the last minute to do this as your bank may need a few days to order your currency. While you're there, also check to make sure that your credit or debit card will work while abroad, and ask what your foreign transaction fee is. You don't want to be stranded without access to money! Alternately, carry your home currency with you and exchange on the go (but keep an eye on exchange rates and fees) or use an ATM at your destination to withdraw local currency.
Also check out: More money tips for travelers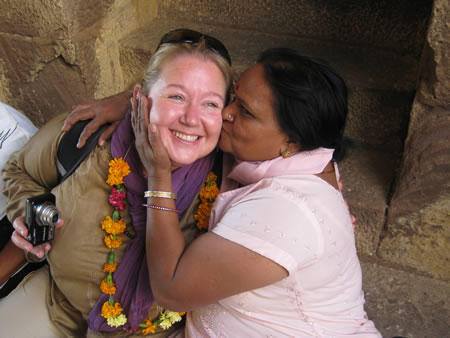 How to Navigate the Language Barrier
While going to a country where the predominant language is one that you don't speak can be intimidating, it's also a chance for lots of growth and learning. It is true that in many countries across the globe, you'll always be able to find someone who speaks English. But remember that you are a guest in their country and therefore should make an effort to communicate in a way that locals can understand. Checking into a few language learning tips before you go can be useful. Buy a phrase book before you leave or look up YouTube videos with basic phrases. At the least, learn how to say "hello" and "thank you." It will be difficult at first, but giving French or Spanish or Swahili a try is worthwhile and fun.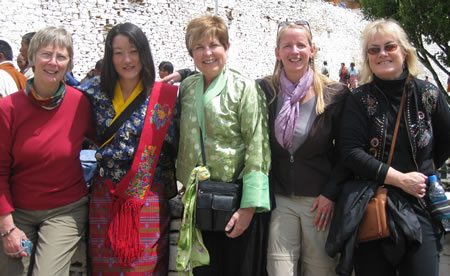 Respecting Local Dress Customs
When traveling to countries whose dominant religious and social customs are different from those in your home country, make sure that you do your research ahead of time. Some cultures have strict customs regarding what people, particularly women, can wear in public. Since you're a visitor, respecting these dress customs is not only polite, but sometimes a necessity if you want to see certain tourist sights.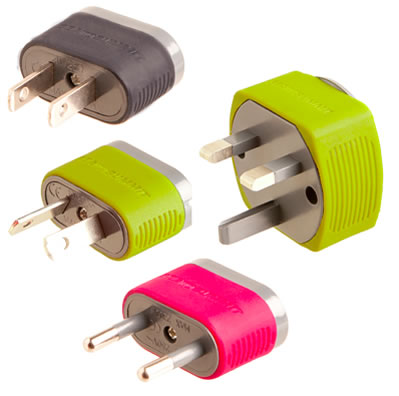 Electronic Do's and Don'ts
For many people these days it is difficult to leave behind cell phones, laptops and tablets. While it is nice to experience some time away from technology, you don't have to leave everything behind. If you plan on taking electronics with you on your international trip, always make sure that you have the appropriate plug adapters. Certain things also need voltage adaptors, so check your tech and get what you need before you leave.
*****
Photo credits:
Passport and Euros: Mike via Flickr
Immigration Card: Karl Baron via Flickr
Currency Exchange: Images Money via Flickr
Tourist with Local: WanderTours
Bhutan Tour Group: WanderTours
Travel Adaptors: WanderGear