By Taylor Oddino
If the Ten Commandments of the Bible are essentially a summary of how to be a good person, then the Ten Commandments of Travel are a summary of how to be a good traveler. Various translations exist for the original Ten Commandments, and just the same there are various versions of the Ten Commandments of Travel. But take a look at this "translation" to get a good idea of how to make any travel adventure a great one!
More tips for travelers: Avoid Jet Lag | Don't Look Like a Tourist | Your First International Trip
1) Thou Shalt Be Flexible
You might as well accept it now — your plans are indeed going to change. No matter how much you plan or research, your vacation just won't look exactly like you think it's going to. This is the nature of life, and it's the nature of travel. Whether it be a delayed flight, a freeway closure or lost luggage, you're going to have to adapt to challenges along the way by being flexible. Be ready to go with the flow — and have fun as you catch the waves!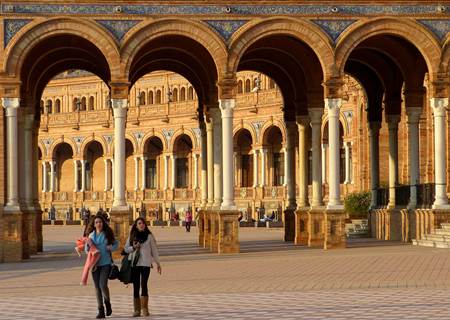 2) Thou Shalt Be Open-minded
This isn't Kansas anymore! Take a page out of Dorothy's book: new things are coming your way, so be ready to explore, experience and learn. New foods, new places and new people are often what make travel so exciting.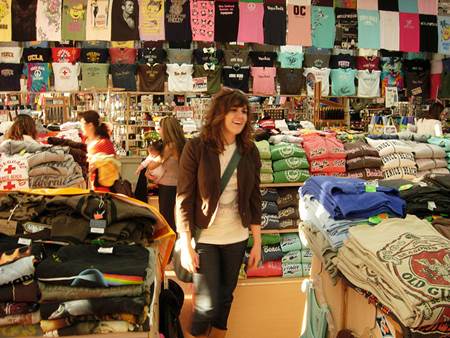 3) Thou Shalt Have a Budget
It's important to have a budget, a loose budget. Be mindful with money by creating a budget for your vacation. It's probably a good idea to give yourself some wiggle room (a budget with a range rather than a flat number) — that way you'll be happy if you come in on the lower end of your budget, but you won't be upset if you spend a little more on the higher end. But the most important thing to remember when it comes to money on your vacation: don't stress! Stressing about money will distract you and take away from your overall experience. If you put only your designated vacation money into your account then you won't have to give it a second thought. Another tip — if you're thinking about making a purchase, give yourself a limit and then stick to it. For example, if you want to take a boat tour on the Seattle waterfront, set a limit before you ask: "I'll do it if the ticket is less than $40." Then when you find out the actual cost, stick to your initial limit. And remember — don't stress about money! It's not worth it.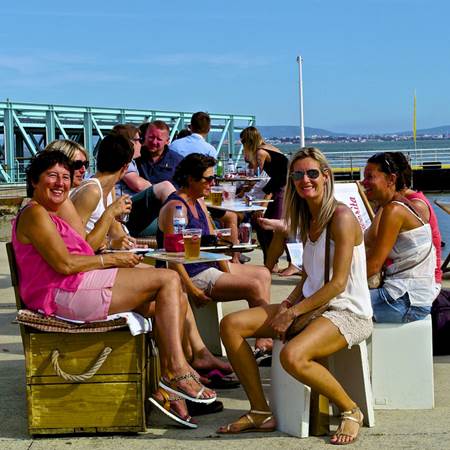 4) Remember to Talk to People
I know it can be hard to believe sometimes, but the world is full of good people. People and relationships make life a heck of a lot more interesting. So when you travel, take advantage of the new faces in your life. Talk to people, ask questions, hear different perspectives and share information about yourself. The richness that will come from engaging with others during your travels will enrich your trip and your life.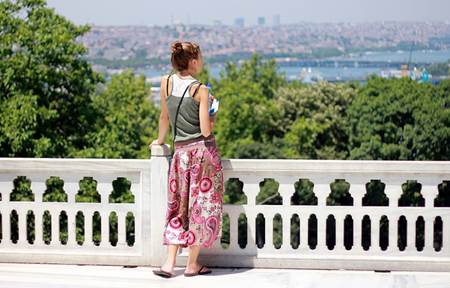 5) Honor thy Eyes, not thy Camera
Taking photos are a wonderful way to capture beautiful moments. So yes, take some photos on your vacation. But what's even more important than capturing a special moment with your camera is capturing a special moment with your eyes. Don't be stuck behind a lens the whole time. Exercise your mind and learn to take mental pictures. Look around and capture what's around you, whether it be lush palm trees and coconuts, an astonishing skyscraper or a century-old church.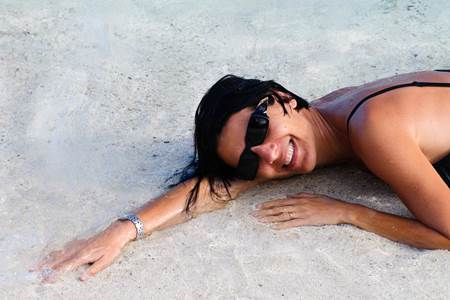 6) Thou Shalt Be Kind
The stresses of travel usually aren't worth it. Is your plane delayed? Well then there's nothing you can do about it. A lot of times there's nothing you can do to change a particularly difficult situation — lost luggage, closed roadways, etc. — so don't stress about it. Remember how to laugh! There's a humorous side to everything and remember that laughter is always better than anger. Be kind no matter the situation, and give away smiles as often as possible. A little kindness goes a long way.
7) Thou Shalt Be Gracious
You're in a foreign place and everything may just seem temporary to you, but you are in someone else's home town. Always be gracious to the locals (whether it's the owner of your hostel in Fiji or the hotel clerk at a Holiday Inn in Cincinnati) and thank them for helping you on your journey.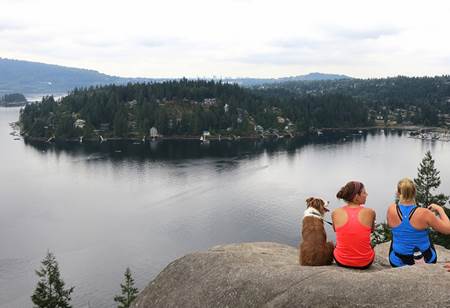 8) Thou Shalt Trust Your Instincts
It's true — sometimes the GPS is wrong. Learn how to listen to that voice inside your head. That voice inside your head will help you stay safe and stay smart. If you have a good feeling about something, then go for it! If you have a bad feeling about something, then trust that intuition and choose a different path.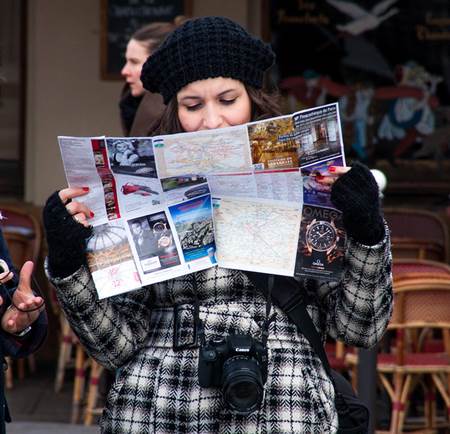 9) Thou Shalt Plan Ahead
It's always a good idea to plan ahead. Even if you want to keep a pretty wide-open schedule so you have plenty of room for adventure, still take the time to plan out the big things. Hotel accommodations, major historical sites, health and safety risks, and other big-picture things should be researched and planned ahead of time to make your trip more enjoyable and stress-free. Read more on research and planning vacations here.
10) Thou Shalt Leave a Place Better than You Found it
Leave a place better than you found it (pick up trash, donate to a homeless person who really looks like they could use it, buy someone a coffee in line at the cafe you're trying out, etc.). The opportunity to travel is a major blessing, so show your thankfulness by making every place you visit a better place.
*****
Photo credits:
Spread Your Wings: EladeManu via Flickr
Sevilla Tourists: Eddy Van 3000 via Flickr
Tourist Shopping: Michael Kmak via Flickr
Summer in Lisbon: Pedro Ribeiro Simµes via Flickr
Taking in View: Carlos ZGZ via Flickr
Woman on White Sand Beach: Alessandro Caproni via flickr
Tourist with Local: Gareth Williams via Flickr
Vancouver Outdoors: Ruth Hartnup via Flickr
Tourist with Map: Jean-François Gornet via Flickr
Woman Throwing Trash: Sascha Kohlmann via Flickr