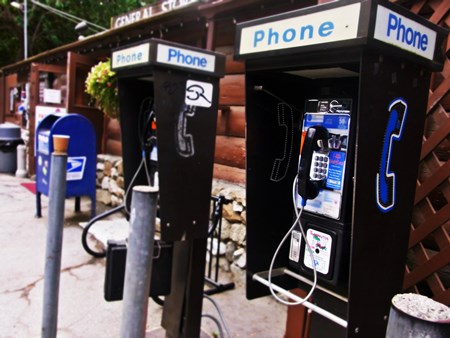 How to keep in touch with loved ones while you travel is a common concern for those traveling abroad. Now, staying in touch with family and friends back home is much simpler and much cheaper, no matter where you are in the world. And technology is such that we can now stay connected from some of the most off-the-beaten-path corners of the globe.
Forget the days of sending letters or emptying your pockets of the local currency to make international phone calls that might have a bad connection.
You may tour the world for business or you may go on vacation to get away from the rat race. Whatever the purpose of your travels, we no longer really unplug from our connections back home (or our virtual connections worldwide). Below are a few affordable methods for staying in touch while traveling.
More about staying in touch: Best Apps | Technology for Staying in Touch
Phone home
The easiest way to reach family or friends is by phone. Depending on the country you are traveling in, you might use your own (unlocked phone) with a local SIM card or you might sign up for international dialing through your service provider. Whatever you do, don't leave roaming turned on unless you are absolutely certain of the charges on this. There are too many stories of people being hit with phone bills in the hundreds (and even thousands) of dollars when they return home due to the roaming charges.
Skype
Skype works on multiple platforms including laptops and smartphones. It's free to call other Skype accounts and costs just cents per minute to call non-Skype numbers. This operates well as long as there's a good Internet connection (such as WiFi).
VOIP
Another affordable Internet-based service is Rebtel which provides international calling at a minimal price from any landline or mobile phone. You simply call from your own phone and are patched through using VOIP (but YOU don't need to have an internet connection!).
E-mail
Email is a super cheap way to keep in touch. Your loved ones likely regularly check their email and you don't have to worry about time zones. Send pictures of your trip and share stories from your travels and you'll keep everyone at home a bit jealous.
Other Internet Options
A few other easy ways to keep in touch via the Internet are instant messenger chat, social networks (Facebook and Twitter), your blog and video chat. Consider using these methods as they are often free or very cheap.
If you plan to use Internet phone calls, video chat or instant messenger chat, be aware of the sometimes vast time differences which might make it hard to get in touch with those at home. Still, these are very viable options!
However you choose to stay in touch, don't let being connected take away from being in the moment and fully enjoying your destination!
*****
Photo credit:
Big Sur Phone booth: nenanitrips