By Rachel Diebel
Jet lag can be the bane of a traveler's existence, turning an otherwise spectacular adventure into an exercise in exhaustion. Some people are more affected by jet lag than others, but almost everyone experiences it to some degree. To help make your trip a happier experience, read up on what jet lag is and how to avoid it.
More travel tips: Travel and Why You Should Just Go for It | The 10 Commandments of Travel
What is jet lag?
Jet lag, also called flight fatigue or desynchronosis, is a temporary disorder caused by air travel across time zones. It typically involves fatigue and insomnia as your body attempts to adjust to the new time zone. Jet lag is considered a circadian rhythm sleep disorder, meaning it is a disruption of the normal body clock routine.
Jet lag most often shows up as fatigue and the inability to sleep when you want to sleep after you've changed time zones. Those who suffer from more serious jet lag can experience anxiety, dehydration, headaches, nausea and lower immunity. Symptoms generally vary depending on how many time zones you are crossing. The farther you travel, the more tired you're likely to be.
How to Combat Jet Lag
Avoid caffeine — drink water
Caffeine dehydrates your body and can increase any travel anxiety you are already feeling. It may be tempting to use energy drinks or coffee to try and stay awake, but this will only make you feel worse in the long run. Put down that Red Bull! Caffeine disrupts sleeping schedules. Be sure to drink plenty of water to fight the dry air inside the plane to keep yourself feeling good (and don't worry about climbing over your seat row mates)!
Adapt to the local schedule
The sooner you adapt to the local schedule, the better you will feel. This means eating the appropriate meals at the appropriate time of day, and waiting to go to sleep until it's nighttime at your destination. This can be difficult, because you will be very tired and will want to catch up on sleep as soon as you can, but waiting will serve you better in the long run. To help ease this process, get out and about in the sunshine during the day. The sun will tell your body it's daytime (aka — time to be awake) and help reset your internal body clock.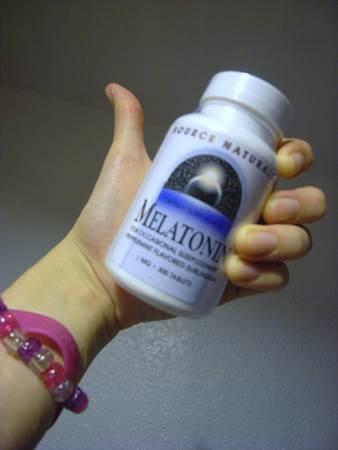 Use sleeping medication carefully
It can be tempting to use sleeping medication to help your body adjust to the new time zone, but try to avoid this if possible. Taking sleeping meds can be habit forming and make it even harder to adjust once you return home. If you do need them, take only a mild sedative and wean yourself off of them as soon as possible, or try natural methods such as valerian root.
Leave home well rested
One of the simplest and most effective ways to help fight jet lag is to leave home well rested. Traveling is stressful enough without a night of no sleep and last-minute chaos. A good way to make sure you are rested is to act as if you are leaving two days earlier than you actually are–that way you will be packed, rested and ready to go by the time you actually do have to leave.
Use the plane ride to rest
It is often nearly impossible to sleep on a plane, but you should do your very best. If you can manage to catch a few hours of sleep on your intercontinental flight, it can often make the difference between being completely wiped out and merely very tired. Use the in-flight movies to lull you to sleep and try to be as calm and serene and you can manage. Eye masks and earplugs don't hurt either!
*****
Photo credits:
Jet Lag: Rafa Gil via Flickr
Water Fountain: Wisconsin Department of Natural Resources via Flickr
Tourists: Pedro Ribeiro Simões via Flickr
Sleep Medication: Nina J. G. via Flickr
Sleeping: Gatanass via Flickr
Sleeping on the Plane: stereogab via Flickr