By Rita Golden Gelman
Author, Tales of a Female Nomad, Living at Large in the World and Female Nomad and Friends, Breaking Free and Breaking Bread Around the World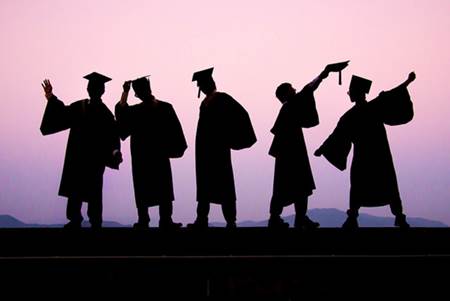 I've long written about how I arrived at the decision to launch a campaign to bring the concept of an international Gap Year to the U.S…..after high school and before the graduate goes to college or enters the job world. I'm convinced that every high school student should know that there are huge benefits to getting off the conveyer-belt of education and experiencing the joy and challenges of crossing borders.
We're talking about changing the cultural norm in our country. I'm crazy-passionate about the fact that the young people, the country, and the world will benefit when we have a population that has connected with other cultures.. You can read or reread that earlier blog here.
This month I'm presenting the eight most common myths about the Gap Year..  Opening Hearts and Minds–Part Two, is mostly for apprehensive parents and grandparents. For two years I've been talking to parents, educators, kids, travelers; to people who have experienced a Gap Year and to the ones who wish they had. The following myth-topics are drawn from hundreds of conversations and thousands of e-mails.
Eight Gap Year Myths
1. Taking a year off puts the young man or woman behind his or her peers.  It's a lost year.
Actually, it's the opposite. The slogan we've adopted (see Let's Go Global) is: "Get ahead with a Gap Year." Colleges and companies know that returned Gappers are more mature, better focused, and more experienced in facing challenges. They know who they are and they're far more capable and self-confident than their peers. Colleges and companies know this. A Gap Year is an advantage in a competitive global economy.
2. Colleges will see a Gap Year as an indulgence.
More and more colleges are recommending that incoming freshmen take a year off. They know that there are fewer drop-outs and better-focused students among Gappers. We suggest that high-school.students apply, get accepted, and ask for a deferral. If the applicant has a good plan for that Gap Year, most colleges will grant the deferral.
3. It's dangerous out there.
Most of the world populations are welcoming and happy to show visitors their world, teach them their customs, and share their lives, their food, their families. Sure, there are dangerous places. But it's a big world and most of it is not the least bit dangerous. There are tons of Gap Year programs with supervision and in-country contacts.
4. It's expensive.
Some programs are. But there are plenty that are accessible to kids who are willing to work and save. There are also scholarships, opportunities to work, month-long programs for the price of a plane ticket, fully funded programs to learn languages. Have a look at the Let's Get Global site; Google: Planet Gap Year for other programs. Look at NSLI-Y and SYLE and Rotary and AFS….and dozens more
5. What happens if the Gapper gets sick?
There are doctors out there in the world! For serious medical problems, I usually advise people to call the embassy for a doctor- or hospital- recommendation. Under the new health bill, youth are covered by their parents' policy, but Gappers need to investigate their coverage and perhaps get special travel insurance.
6. What about the language barrier?
That's one of the challenges. At first it's all about smiles, hands, eyes, mime, pictures.  Some pretty wonderful bonding takes place when the local villagers, children as well as adults, become the teachers–it's humbling and challenging. And the learning is usually accompanied by laughter…..which, along with music, is probably the best way to connect.
7. American youth won't eat all those "foreign" foods.
They won't starve. It's amazing what kids will do and eat when their parents aren't looking. Trying new foods, opening their minds and mouths to other ways of eating and living are some of the extraordinary benefits of travel.
8. Given the apprehension of so many parents, being out of contact for months at a time, is scary.
These days, there are plenty of opportunities and ways to connect. Gappers usually carry smartphones, and most villages these days have cyber cafes.  I've used Skype in small towns in countries all over the world. It works.
If you think about it and read some of the information available, you'll realize that encouraging your children to extend and enhance their education with an international Gap Year is the best graduation gift you can give.  They'll come home with a glow and a confidence that puts them way ahead of their conveyer-belt peers.
Photo credit:
Graduates: Luftphilia