By Taylor Oddino
As you decide where to travel, there's probably one main thing you're considering—your budget. International travel is a blast, but cheap international travel is even better! Check out these places around the globe that will fix your travel bug and maintain your budget.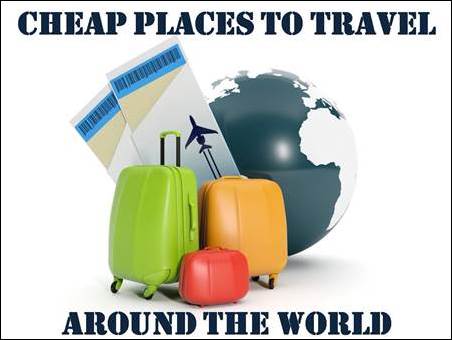 More Cheap Places: Cheap Places to Travel in the U.S. | Flying vs. Driving
Plane Tickets
There are varying opinions on what days are best to book a flight. But in general, it's a good idea to avoid Fridays and Sundays. Lots of people are flying out on Fridays for the weekend, and many people travel back on Sundays in order to be home in time for work on Monday. Mid-week flights tend to be the cheapest, such as Tuesdays and Wednesdays. Make sure to book in advance as well — the more exotic the destination, the more you will want to book in advance (in general).
Another way to save money is to book an inconvenient time — it's convenient to take a morning flight out at 8 a.m., but go for the 11 a.m. to save some green. For international flights, don't be afraid to take a layover, meaning staying somewhere for a night until your next flight takes off in the morning (New York to London, stay the night, London to Barcelona), because it could also save you some money. Also take advantage of off-season travel. Yes, you might need to pack a rain jacket or even a coat, but airfare in a destination's off season can be surprisingly affordable.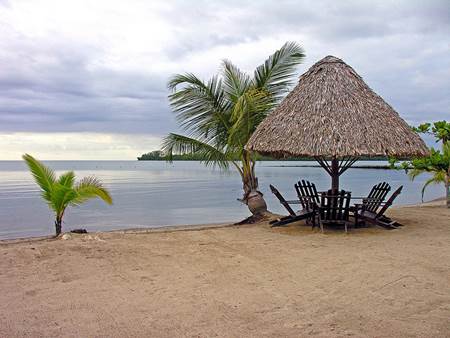 Central America
Central America is often thought of as one of the cheaper places to travel in the world. Guatemala, Honduras, Nicaragua and Costa Rica can all be visited for relatively cheap. One reason for this is the abundance of hostels that offer lodging at very affordable prices. You can usually find a room for around 10 U.S. dollars per night. Camping is another option, which will only cost you a few dollars per night! If you're not a hostel or camping kind of person, in general you'll find lodging is cheaper in this countries than, say, Paris.
Plus the beauty of these regions is striking, and hiking in unbelievably gorgeous areas can be one of your main activities—for free! The famous Mayan ruins can be explored in both Guatemala and Honduras. There are rainforests to explore (once again, for free!) in various areas including Nicaragua and Costa Rica. There are also tons of lovely areas to swim and surf in Central America, including the Caribbean Sea to the east and the Pacific Ocean to the west. Little restaurants and roadside cafés offer cheap grub, and you can always take the bus to save money on transportation. With all the free activities and cheap accommodations, Central America is ideal for the traveler on a budget!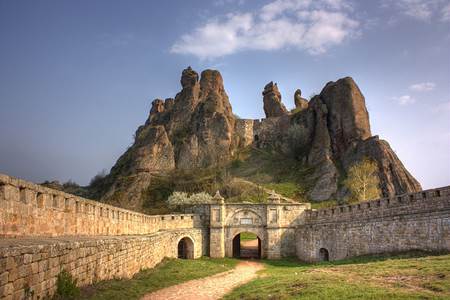 Southeast Europe/The Balkans
Greece, Bulgaria, Croatia and Hungary are a few of the places in Southeast Europe that are relatively cheap to travel to. If you're looking for the cheapest European vacation, you'll probably find it here. The same amount of money that would last you a week in Paris or Rome could probably last you a month in this region! Stay away from the pricey hotels and go for hostels or rental apartments. Take advantage of buses and subways to reduce costs on travel, but also check into taxis as they're often cheaper than in more popular European countries. Food is not only typically inexpensive in this region, but it's exotic and delicious! Head to a supermarket to try amazing local foods like thin, flaky burek, grilled pork and beef and Balknian yogurt. If you're traveling to this region, trying local food is a must!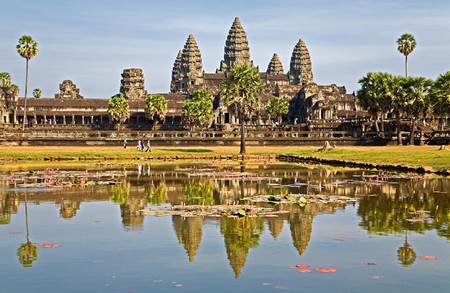 Southeast Asia
Many areas in Southeast Asia often make the list as cheap places to travel. From Cambodia to Vietnam, the region offers vacations that can be done on a budget. Just like in Central America, cheap accommodations can be found in hostels and dorms. It won't be a five-star hotel, but you'll be out exploring and not spending lots of time in your room anyway.
Food is also inexpensive. Bai sach chrouk (pork and rice), khmer curry, marinated beef, and juicy seafood are all famous dishes in Cambodia that will make your mouth water and your wallet happy. Transportation is cheap as well—bike riding and motorcycling are popular in Cambodia and you'll save money renting a bike rather than a car. The same goes for Vietnam. Motorbikes, cheap hotels, street food, small entry fees to monumental sites—it all makes for relatively cheap vacations!
One Last Note…
There are certain things that will kill your budget on an international vacation: extra baggage fees from over-packing, expensive souvenirs, car rental, touristy restaurants, drinks (bottled water, coffee and alcohol), etc. The best thing you can do is plan ahead, research, and know how to spot and avoid expensive tourist traps. The common themes here are cheap hostels, public transportation and street food!
*****
Photo credits:
Travel: Jenifer Corra via Flickr
Guatemala Beach: Dennis Jarvis via Flickr
Bulgaria Castle of Belogradchik: Klearchos Kapoutsis via Flickr
Siem Reap: Chi King via Flickr