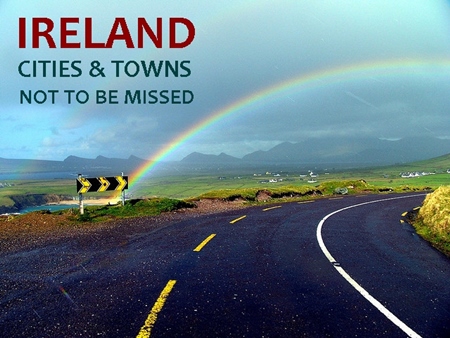 Honestly, it's very difficult to have a bad time in Ireland. Filled to the brim with rolling green landscapes, ancient castles and charming towns, Ireland is a destination with all-around appeal. Still, some cities and towns simply should not be missed. From the capital city of Dublin to the cozy pubs of Dingle, here are cities and towns in Ireland that you really should put on your list.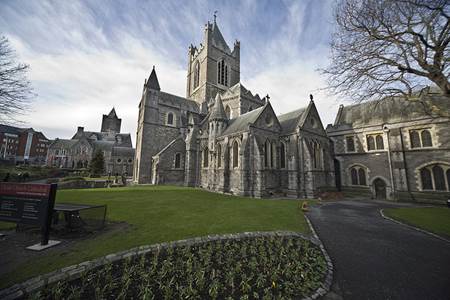 Dublin
The capital and largest city in Ireland is also one of the best places for just about any visitor. Love historical sites? Dublin Castle, Christ Church Cathedral and St. Patrick's Cathedral have got you covered. Like culture? All the museums and galleries you'd expect in any self-respecting capital are here, from the National Gallery of Ireland to national museums to modern art museums. Traveling with the family? Don't miss Phoenix Park, a large, enclosed park that includes the Dublin Zoo (bonus points with the kidlets, coming right up)! Of course, Dublin is also home to the Guinness Storehouse where you can wander a museum…but the real highlight is the seventh-floor bar where you get a pint of Guinness included in your admission fee as well as some of the best views in Dublin.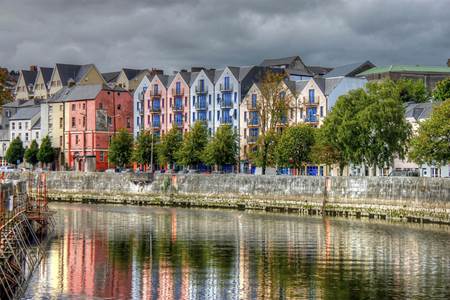 Cork
Cork is Ireland's second largest city, but it's still pleasantly small. You can walk around the city center with ease (or stumble between pubs with slightly less ease). The city is modern, but super cute, with rows of colorful houses and bridges leaping over the River Lee. Chances are, you'll be happy enough simply strolling around town and taking in the atmosphere–and Cork is perfect for a stroll–but there is of course much to see. In town, explore St. Finn Barre's Cathedral or shop for dinner at the English Market, a covered market that's been in operation since 1788. You probably can't say that about your grocery store at home. Just outside of town is Blarney Castle, where you can hang upside down and kiss the Blarney Stone, if you don't mind sharing a few cooties with all the tourists who have come before you.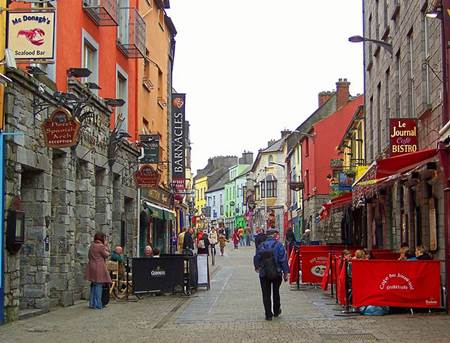 Galway
Galway is typically used as a gateway to the rest of scenic West Ireland, but it's much more than a mere gateway. Galway is another walkable city with a few museums, old churches and the Spanish Arch, a piece of a medieval defensive wall. Galway is also a great place to just enjoy the town. Spend some time at Eyre Square or Quay Street where you can dine, drink and shop, or kick back and watch the world go by. The city is home to many pubs (many of which are near Eyre Square or on Quay Street), including Busker Brownes and Cookes Thatch Pub, both with histories going back to the 1600s. Cookes Thatch Pub still has, you might guess from its name, a thatch roof. You don't see these every day.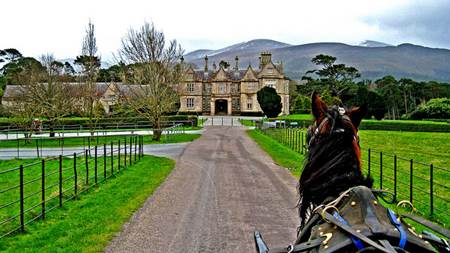 Killarney
Killarney is one of Ireland's most popular cities for a reason–it's adorable, and it's located right smack on the gorgeous Ring of Kerry (which is not a city or town but instead a great driving adventure). Like many Irish cities, Killarney has strong historical appeal around every corner. Strolling through town is just all around enjoyable, but Killarney is the kind of place where a rental car opens up an entirely new dimension of your visit. In this case, that dimension is Killarney National Park, where you'll find Ross Castle as well as some fairly stunning forests, mountains, waterfalls and lakes.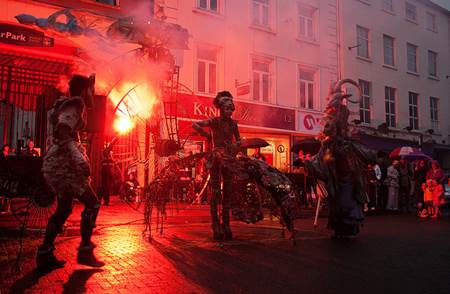 Kilkenny
Kilkenny is a fun city, and a city of contrasts. Winding lanes lead between cathedrals, old city walls and other olden structures, creating quite the atmosphere here, but at the same time, Kilkenny is known for its nightlife and festivals. Say what? Yes, it's true. By day, tour the Kilkenny Castle. By night, hit the pubs, kick back to some Irish tunes with a beer in your hand. Kilkenny's fun side doesn't end there either. The city is also known for a few awesome festivals–the Sky Cat Laughs Comedy Festival in May and Kilkenny Arts Festival among them. The Kilkenny Arts Festival is Ireland's oldest arts festival.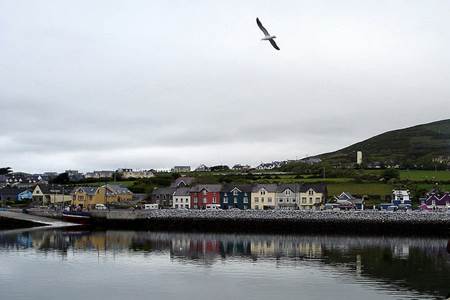 Dingle and the Dingle Peninsula
The town of Dingle is situated on the Dingle Peninsula, and no matter which Dingle you intend to visit, you aren't likely to be disappointed. The town of Dingle is the hub of the peninsula, yet it's a small town with only a few main streets. Facing the harbor, Dingle is a pub town with more than 50 pubs, all with something unique to offer. This is the kind of place to go if you want to mingle with locals and have an authentic experience. The locals don't just include humans in this town either. Dingle is famous for Fungi the dolphin, a friendly dolphin that enjoys putting on a show for boats in the harbor (there are lots of cruises if you want to get up close and personal). Use the town as a jumping-off point to explore the peninsula and you'll be rewarded with rugged views of cliffs and ocean and cozy villages.
*****
Photo credits:
Dingle Peninsula: Kathleen Tyler Conklin via Flickr
Christ Church Cathedral-Dublin: William Murphy via Flickr
Pope's Quary-Cork: psyberartist via Flickr
Quay Street-Galway: Irish Jaunt via Flickr
Killarney National Park: Ian D. Keating via Flickr
Kilkenny Arts Festival: David Bergin via Flickr
Dingle: Corey Leopold via Flickr