By Taylor Oddino
How cool—not only is your plane ticket to New York paid for, but your hotel is, too, and you even get money for food. How could this business trip get any better? The only problem—you're scheduled for back-to-back meetings for the majority of the trip. It's not going to be a luxurious vacation, but there are some ways you can make the trip fun and fit in exploration. Check out these tips on how to add some vigor and spice to your business trip.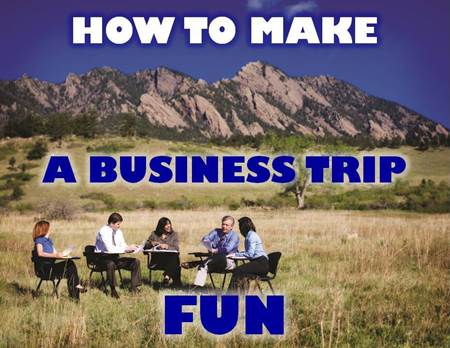 More Business Travel Tips: Business Travel for Women | How to Pack
Go for Lunch
A great way to get out of the conference room and out into the city you're in is to ask your fellow meeting attendees if they would be open to going out for a meeting. Now if it's a bigger group meeting, then you probably want to stick to the conference room. But meetings with five or six people can easily be shifted to a different, more exciting location. If it's in the morning, ask if anyone would be up for coffee at the hip java bar downtown. Midday meetings can easily be swapped for a luncheon meeting, and afternoon meetings can be swapped for a something fun like a cupcake or juice bar. Just be considerate. If there's even one person opposed to changing the meeting location, then you should probably drop it. Business is the first priority. But other people might want to get out and explore too!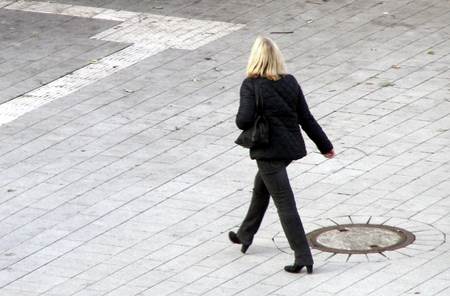 Take a Walk
If the coffee shop you chose for the meeting is just three blocks away, ask your coworkers if they would like to walk there. You'll get fresh air, exercise, see more of the city and scout for places you want to hit up after hours. Keep your eyes peeled for cool little shops and trendy bars and restaurants. It's also a good idea to go on a walk when you have a break in between meetings. Even if you have just fifteen meetings, take a walk and explore!
Sightseeing
Now this would truly be a meeting on-the-go! Take a walk and go see something cool. Are you in New York? You probably won't be able to fit in a tour of the Statue of Liberty, but why not check out Times Square? Are you in D.C.? Go check out the Lincoln Memorial. I know someone who was recently in Boston for a business trip and he and a friend ended up walking to Plymouth Rock for their meeting. It's important to note that this idea is best for one-on-one or very small meetings. The two of you can easily walk together and discuss the new PR strategy on your way to the harbor in San Diego. But if it's a meeting with a group of people, then it might be best to stick with the original conference room setting.
Early Mornings
That conference room will always be there, but a lot of places won't stay open all night. So try to schedule all of your meetings as early as possible so that you'll get done sooner. A meeting at 7:30 a.m. means you have to wake up earlier, but if you start your day early, you'll be able to finish earlier and get out to see the city.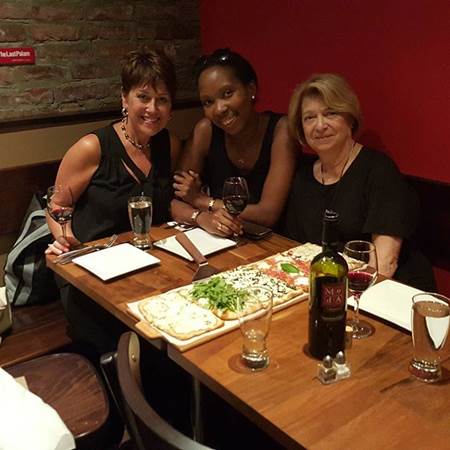 Technology
The restrictions of technology used to confine meetings to a conference room with a projector and white board. But today's technological climate allows for meetings on the go. Use laptops, tablets and smartphones to make your destination meeting work. For example, if you're an architect looking for a drawing app that you can use to communicate your ideas, try something like A Web Whiteboard, which is a "touch-friendly" computer/tablet/smartphone website that you can use to draw and communicate ideas. Get creative with your technology so you can get out and explore!
Meet People
One of the best parts of travel is meeting people. Don't be afraid to talk to people and learn about the city you're in. The bartender could have some great tips on how to make the most of your time in the city. You could also use the trip to meet up with an old friend, if you know anyone in the area and have spare time.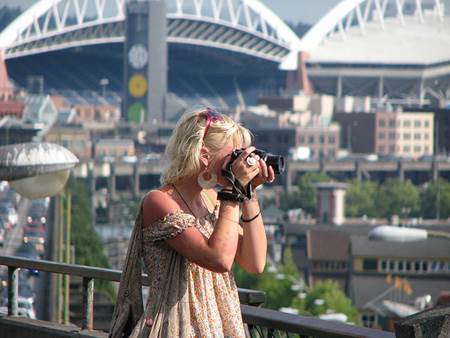 Ask for an Extra Day
Ask for an extra day (maybe even two!) at the beginning of your trip. You can take the day to prepare for the meetings ahead of you (which your boss will probably respect and appreciate), but you can also use the extra day to do something fun!
Photography
Photos are a great way to add some fun to your trip. It's an easy way to commemorate your trip, get creative and have fun. Snap pictures throughout your trip, whether it's a photo of a service dog you saw in the airport, a picture of some cool graffiti on the street or a unique coffee mug that your coworker has at a meeting. Make a photo journal that will be fun to look back on and fun to make!
*****
Photo credits:
Outdoor Meeting: Office Now via Flickr
Businesswoman Walking: Erich Ferdinand via Flickr
Sightseeing: Nelson L. via Flickr
Dinner Meeting: Nicole Beauchamp via Flickr
Woman Taking Photo: Joe Szilagyivia via Flickr