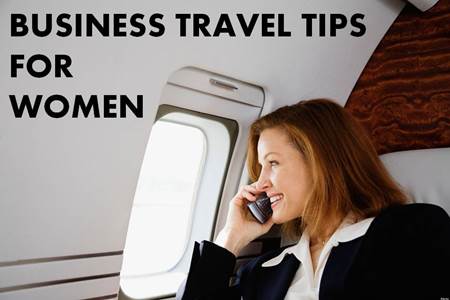 Traveling for business can be somewhere between fun and work—especially depending on where your job sends you. A weekend in Vegas might yield a whole lot more fun (or at least some relaxing pool time) than than a training in a small town, but keep yourself open to new opportunities along the way.
Chances are you're traveling solo for work so a few tips and tricks can make your journeys a lot smoother—from packing light to keeping security and safety in mind.
If you're going to a conference on the other side of the country, flying is likely a no-brainer. However, if you need to get just a few hours away, driving may be the more economical choice. Factor in cost, but also think through whether you'll need to stay in a hotel for the night, if you're likely to end up in a less-safe city for that hotel (especially if you're alone), as well as food costs along the way.
As with any type of travel, pack light. Inquire in advance and wear clothing appropriate for your business meetings. Wear dark color clothes and accessorize them. Bring carry on luggage only, if possible. You don't want your checked luggage getting lost and you arriving with nothing to wear.
Currency exchange
For the best exchange rates, use your debit card in a bank's ATM for cash withdrawals in the local currency. Take smaller amounts of cash out more frequently in case your money gets lost or stolen. If you need to carry cash for your trip, read up on ways to keep your cash safe and inconspicuous.
Don't allow the hotel desk clerk to announce your room number when giving you the room key. If they do, kindly ask for another room. You don't want someone loitering in the hotel lobby stalking you. Even once you're in your hotel room, be aware of a few tricks to keep unwanted visitors away, from keeping track of your hotel key to carrying a rubber doorstop if you're concerned about a weak deadbolt.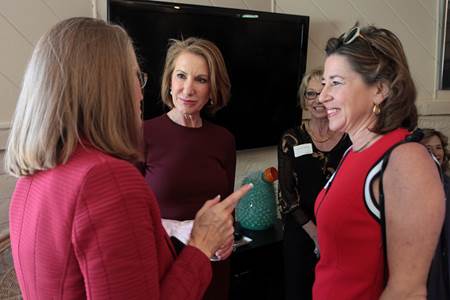 Reconnect with friends
Use your business trip as a time to reconnect with old friends. A dinner or breakfast with someone you haven't seen in years may be just the thing to rekindle an old friendship (or romance) 🙂
Hire a guide
Cities, in particular, can be intimidating. And especially if you're traveling abroad. If you're headed someplace interesting, make arrangements to hire a guide for a half day or full day so you can take in as many sites as possible.
*****
Photo credit:
Businesswoman on Plane: Sam Churchill via Flickr
Businesswoman in Car: Bold Content via Flickr
Business Traveler: Matthew Hurst via Flickr
Businesswomen: Gage Skidmore via Flickr