By Kumiko Matter
For the few weeks that the cherry blossoms are in bloom in Japan, the pink and white colors soften up the tall buildings of Tokyo and the many shrines in Kyoto. Many flock to see the beautiful trees lining streets and in parks every year. If you plan to see them in full bloom, follow these tips on when and where to see cherry blossoms (called sakura in Japanese) during their peak season.
More about Japan: Japanese Castles | How to Use a Japanese Toilet
When to Go
The farther south you are in Japan, the sooner the sakura trees will bloom, although weather changes can affect timing too. A general timeline to visit would be around late February for tropical Okinawa, and late March to mid-April for mainland Japan. The flowers don't last long though! If you're lucky, you will catch them during the one to two weeks that they are alive for.
Where to View Them
As one of Japan's most celebrated and recognized symbols, many cities hold cherry blossom festivals and have wonderful locations to view pink flowers en masse. Of the famous locations, you'll find prime viewing near to castles in Nagoya, Matsumoto, Himeji, Kumamoto and Osaka.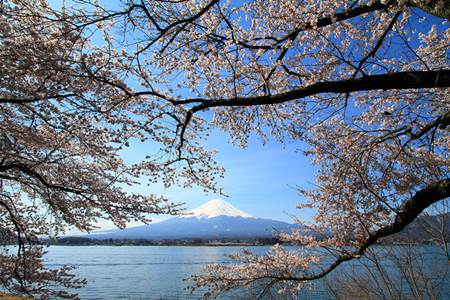 Other gorgeous views can be found alongside the Arashiyama River in Kyoto, the Hiroshima Peace Park in Hiroshima City, the Miyajima floating island and torii gate, the Hokkaido Shrine in Sapporo, from the Chureito Pagoda in Fujiyoshida City with a wonderful view of Mt. Fuji.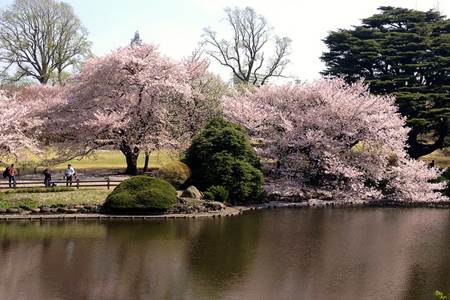 In Tokyo, some of the best viewing spots include Shinjuku Gyoen and Ueno Park in Tokyo, but nearly every shrine and park you come across will have cherry blossom trees–and smaller parks and shrines also offer a way to beat the crowds of major locations.
How to Avoid the Crowds
Many of these cherry blossoms locations will be packed with tourists from Japan and from around the world waiting for the chance to view the beautiful flowers. If possible, go in the morning when other tourists are still waking up. Some of the cherry blossom sites are perfect to lay out a blanket, relax and have brunch with friends. Other areas are better to simply walk around.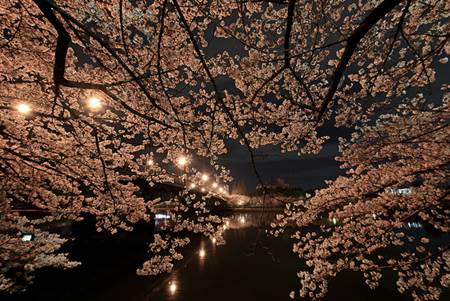 Extra Tip!
Cherry blossom trees usually are alive for only a few decades. Because of their fragility, don't climb up the trees or be rough with them in order to preserve them so other generations of travelers can view the beautiful sakura flowers.
*****
Photo credits:
Cherry Blossom Season: TANAKA Juuyoh via Flickr
Under Cherry Blossom Tree: Cyril via Flickr
Himeji Castle: Hiroaki Kaneko via Flickr
Kawaguchi Lake and Mt. Fuji: skyseeker via Flickr
Yoyogi Park: Karl Baron via Flickr
Sakura at Shinjuku Gyoen: Amy Jane Gustafson via Flickr
Cherry Blossoms at Night: takato marui via Flickr