By Rachel Diebel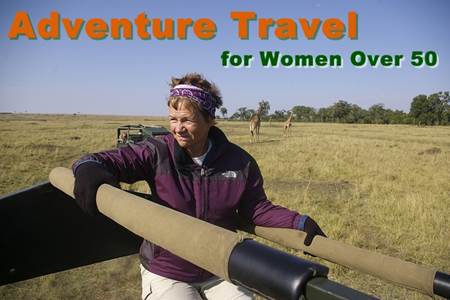 If there's one thing that isn't true, it's that travel is for the young, the carefree, the untethered. Travel is for anyone seeking to connect with the world–and for those seeking adventure! From the glaciers of Antarctica to the parched deserts of Africa, there are many places that an adventurous woman over 50 can go–solo or with friends or family. Here are four beautiful, daring places to visit that are just waiting for you.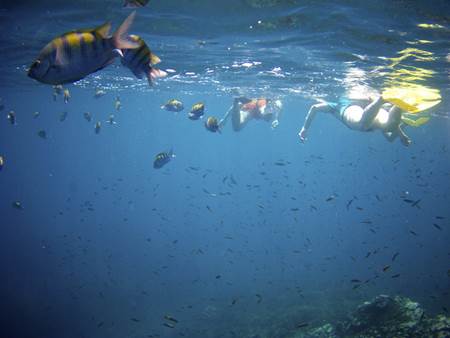 Get the Best Out of Costa Rica's National Parks
Adventure with a touch of affordable luxury is an excellent way to go–and for this purpose, Costa Rica is an inviting destination. Start your Costa Rica trip in the Oso Peninsula, a lush national park in southern Costa Rica that offers everything an adventure lover could want. Easily accessible from the San Jose airport, Drake Bay is the perfect destination. Hikes range from leisurely to taxing, and water activities like swimming, canoeing and rafting are commonplace. Drake Bay also boasts fantastic bird watching and more than a few breathtaking views. The Drake Bay Wilderness Resort is the perfect place to spend your nights, boasting old-world style and situated on a point that dramatically overlooks the ocean. From Drake Bay, move on to hiking the rainforests in Corcovado National Park and scuba diving. Costa Rica might seem serene at first, but it has all the makings of an adventurous getaway.
More about Costa Rica: Costa Rican Cuisine | Blue Osa Yoga Retreat and Spa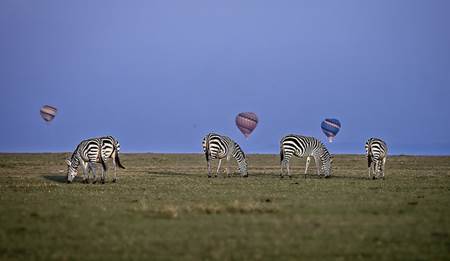 Get Up Close to Wildlife in the Serengeti
An advantage to being over 50 is that you're likely not as limited in travel funds as your Gen X and Gen Y counterparts. If that's true for you, use it to your advantage. Kenya's Serengeti Plain is home to some of the most spectacular wildlife in the world. Visit the animal sanctuaries on the slopes of Mt. Kenya in late summer or early fall for the best wildlife, catching zebra, antelope and wildebeest in the midst of their yearly migration. No visit to Kenya is complete without stopping at the famous Jane Goodall Chimpanzee Sanctuary, where orphaned and injured chimps are nursed back to health. For the film buff, a visit to Maasai Mara, Kenya's most famous wildlife reserve and the setting of the Meryl Streep film Out of Africa is a must. Maasai Mara also offers options for the courageous at heart , like hot air balloon rides or a short flight to Lake Victoria, the source of the mighty Nile.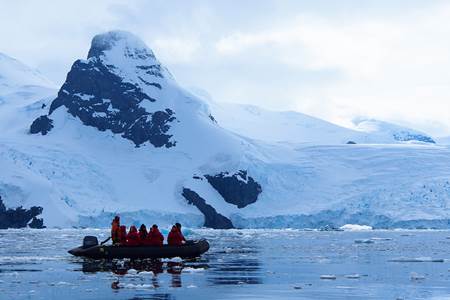 Cross the Drake Passage in Antarctica
Sure, you could take a cruise to just about any place, including places far more tropical than Antarctica (which is, for the record, the opposite of tropical)! Antarctica has long been an object of fascination for many adventurers, and modern technology has given anyone with enough curiosity the ability to go explore its frozen desert and glacial peaks. Travel from Ushuaia, Argentina on board a ship through the Drake Passage, helping on the bridge, riding Zodiacs and even trying a polar dip–if you dare. Keep your eye out for penguins and whales along the way. Once you reach Antarctica, marvel at the icy whiteness and explore the continent on short land trips. Keep in mind that crossing the Antarctic Circle is a rare achievement due to weather conditions, but if you make it, raise a glass to all the other adventurers that came before.
More about Antarctica: Antarctic Animals | WanderTale about a Cruise to the Falklands
*****
Photo credits:
Older Adventure Traveler: alaina buzas via Flickr
Snorkeling in Oso Peninsula: Vytautas—rys via Flickr
Maasai Mara: ??????? via Flickr
Antarctica Zodiac: Andreas Kambanis via Flickr