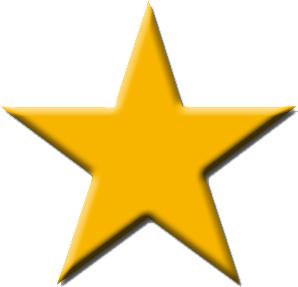 Spiritual Category Winner in the 2012 WanderWomen Write Travel Writing Contest!

By Bonnie Etherington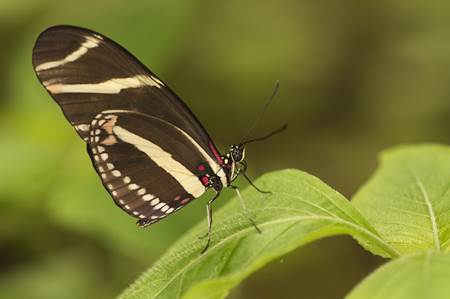 November is warm this year in Mariposa, central California. The aspens that line the highway are almost naked. A few yellow leaves cling to the lower branches that arch against a blue blank sky. The leaves are dry. Everything is dry. Their crepe paper shapes flutter in the breeze as if at some private party, and only the white tails of jet streams, or a column of some dark smoke rising from the mountains (don't worry about it, the locals say, it is still awhile away) dare to mar the sky.
I am here to visit my boyfriend's relatives for the first time, to spend my first Thanksgiving with them. My Australasian mind comes burdened with images of tables groaning under hams, turkeys, something called bean casserole. I think I am prepared.
Today we explore the town, not that there is much to see according to Mike, my boyfriend's father. "Blink, and you'll miss it."
My flight arrived in Fresno late yesterday evening, so on the drive here there was nothing to see except the dim outlines of hills and a sky with no stars (the fires block them out, they tell me, and there have been so many fires this year).
This morning, Josh's mother, Heather, dropped us off under the "Welcome to Mariposa" sign, which stands at the beginning of the town's one and only street.
"Almost no one actually lives in the town, except the shop owners," says Heather. "Everyone else lives around and about, here and there hidden in the hills, and Mariposa is where we say we're from."
"Mariposa" means "butterfly" in Spanish. The "Welcome" sign is painted with faded monarchs and their wings peel away in great flakes. The real monarchs will come down from Canada later in the year to spend winter here but, until then, all the town has are these faded reminders. Every store down the street flies the flag of the United States and the red, white and blue is echoed in the paint jobs of the buildings. Even if the red is a little washed to pink, and the white is stained with the rust-colored dirt. But the blue is still clear and proud.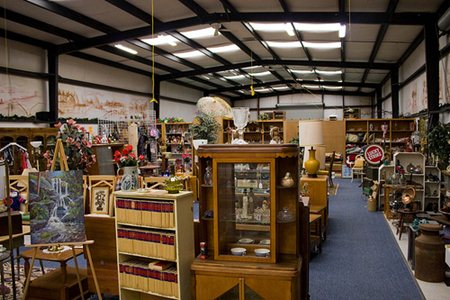 We go into Shockley's, a building that appears to sell a mixture of antiques and art. It is owned by an older couple Josh knows from church, who do the art themselves, but the old man has Alzheimer's and there are good days and bad ones.
"Josh!" Bob says when he sees us. Today is a good one (he remembers Josh by his hair, grown into a large afro). But two days later we will come back and only be greeted by mutters and a blank stare. Bob's sanctuary is the desk in front of the front window. His hand-drawn cartoons and half-finished watercolors drift over the desk, and some over the floor. But the paintbrushes are lined up in one neat row.
"Carol's downstairs if you want to see her," Bob says.
They live beneath the store, in a home with earthen, whitewashed walls. Carol is playing Nintendo in the living room. "Can't let the grandkids beat my high score," she says.
We sit and talk: about Josh and myself (love is a thing that interests her, she tells us), about my own country of New Zealand, her grandkids, Bob. The whole time Bob's footsteps pace above us.
After Shockley's, we visit two more stores filled with antiques, collectibles, knick-knacks, bits and pieces. The people here seem to spend their time collecting, preserving, rubbing over the past with a polishing cloth until it brightens up. Despite fires, disease, washed-out memories threatening to take it all away one day. Mariposa was a gold rush town, after all, and the optimism of those early claimholders must have leached from the dust into the bones of the current residents. No pessimists here.
One antique collector shows us an old rusted key, engraved with the number 304. "It once fit into a lock of a famous hotel back there in the Civil War," he says. "Burned to the ground. Now it fits into nothing. A key ain't much use without its lock."
Yet he keeps it, cushioned in linen, just in case. "You never know who might come through; someone might have a use for it. One day."
Not us today, though. As we walk back down the road we pass Mariposa High and boys on skateboards slide by on their way home, pretending not to watch us, but I, at least, am a stranger here so they can't help but look. With their shaved heads, pale faces, and the occasional swastika tattoo peeking out from beneath the strap of a tight white singlet (the kind they call a wife-beater), you can believe that you're in the region that has the highest concentration of KKK members in the state.
Just outside of town there is a creek that passes through an old car yard. The path that runs alongside it is secluded by oak trees and tall weeds, a good place for lovers to meet, housewives to walk their dogs, and teenaged drug users to graduate from weed to crack cocaine.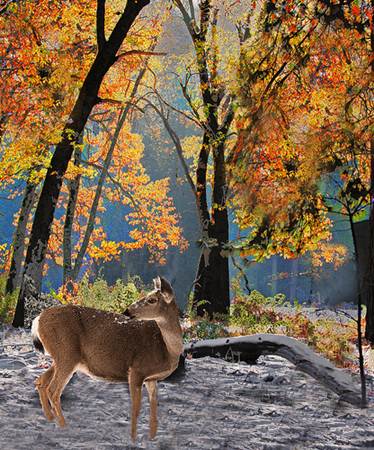 A man in a worn brown coat and a coonskin cap walks by, singing a song we don't quite catch. "That's Weezer," says Josh. "He's crazy but me and him get along all right. Hey Weezer! You going to be fine getting home?"
Weezer shuffles on and doesn't look back. He is like the yellow school buses, the Thanksgiving turkeys, the red fire hydrants here: a storybook stereotype that I expected and thought I was ready for and, yet, am still caught off guard by. But perhaps stories of racoon-skin-wearing unstable mountain men had to originate from somewhere.
Back at home, we are sent out with sugar water for the hummingbirds. These creatures seem like they should be novelties with their black-green flash, their exhausting dance from tree to drink, to nest and back again. Yet they are everywhere, dulling the inhabitants' senses to their beauty.
This morning we woke to deer pressing their noses up against the windows, fogging up their own reflected images. Josh has seen a bobcat nearby, over the neighbor's fence (the neighbor with the four luxury cars and the five "Trespassers will be shot" signs. He flies three flags from his home: Germany, Ferrari, and the brown bear of California. He is an ex-German soldier, a spy, or a Hungarian sausage maker (depending on which store you get your gossip from). The animals here are only interesting to tourists and writers. To everyone else, they are "giant rats" (as Josh says of the deer). Too abundant to mean anything anymore.
Yet old keys and broken wedding dishes (like the one Heather shows me that she saved from the ashes of their last burnt down home) are cradled in cottonwool memories, or taken out again and again so their stories cannot be forgotten.
Inside the house now, we watch the news to see where the fires are this evening. South of Yosemite it is burning, and all the fire fighters available (volunteers, professionals, out-of-states and internationals) have been called up like they have for so many years. Here, in school, they run apprenticeships for kids to become fire fighters. Not mechanics, hairdressers, builders. Just fire fighters.
"It's the next best thing to joining the army," Josh's cousin Scott said once. "Except you don't have to cut your hair so short."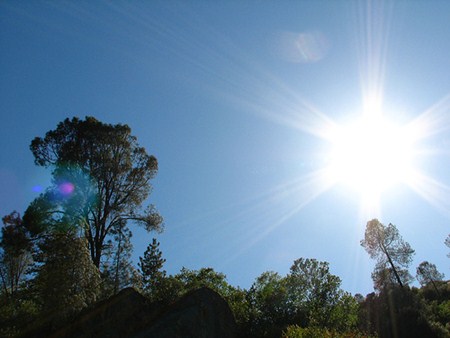 Thanksgiving is around the corner, and the fires are too, and both are inevitable, yet the residents of Mariposa take it all slowly as they watch their televisions, spoon cranberry jelly out of tins and mix the turkey gizzards into the stuffing. Josh's mother gets out a pie dish, part of her wedding china, again. She wants it to be used (just in case the fires come here, just in case it can't be saved again) and, besides, it only has one small black stain on the bottom.
We heat cider on the stove with cinnamon sticks and the smell masks the vague charcoal scent that has been hovering in the air. Outside, dusk is falling, and when the smoke can no longer be seen in the dark sky then it can no longer be worried about until morning again when the sunlight makes it real. Until then, we sip our cider and plan Thanksgiving dinner. We will hold hands, bow our heads. Pray.
*****
Photo credits:
Mariposa Butterfly: Ramón Portellano via Flickr
California Thrift Shop: Orin Zebest via Flickr
Deer in the Fall Trees: Rennett Stowe via Flickr 
Sunlight Over Mariposa: Antti T. Nissinen via Flickr