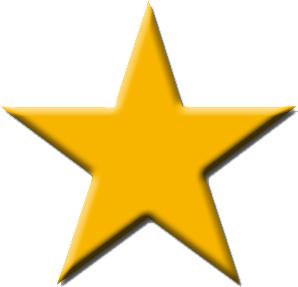 Sky Category Winner in the Hawaii-themed Travel Writing Contest 2012!
By Adam Kotlarczyk
"If I take the wings of the morning, and dwell in the uttermost parts of the sea."
-inscription on the grave of Charles Lindbergh, Kipahulu, Maui, Hawai'i.
My years of training — many years — in no way prepared me for this: about to jump off a mountain. To be fair, my training isn't in mountain climbing, or jumping, or anything physical at all. It is in American literature. For ten years I hunkered down at a cold college in the Midwest, surrounded by corn half the year and snow drifts the other half. Nothing could have been further from my mind in those icy days than the green-ribbed mountains of West Maui, nor could I have pictured myself in cargo shorts and a sweated-through Haleakala National Park tee shirt standing on top of a mountain, waiting to leap.
The closest I'd come to Hawaii was reading Mark Twain's Letters from Hawaii. This, as you might imagine, was poor preparation for jumping off a Hawaiian mountain. This is partly because Twain did not in fact write in Hawaii, but some time after his visit; he famously said "I went to Maui to stay a week and remained five. I had a jolly time. I would not have fooled away any of it writing letters under any consideration whatever." While I certainly understand his sentiment, Twain's letters were thus poor preparation. This is especially true because they don't even make mention of ziplining. It's almost enough to make me believe Twain didn't know a thing about ziplines.
Neither did I. Nor did my wife. Yet this did not stop her from signing us up for it, months ahead of time, for the last day of our honeymoon. And not just a quick low zipline across a rainforest or waterfall. No, this was a four-hour, seven-line hike where they pile you in an ATV and take you up an otherwise impassable mountain road and zip you across two-and-a-half miles of rugged mountains. Scheduling it on the last day was, I suppose, a courtesy to me, since I could enjoy the rest of the honeymoon without fearing for my life until it was almost at an end.
Despite my reluctance, she was first in our group of twelve to make the first zip, zooming across the valley, two hundred-something stomach-turning feet above the earth, suspended over it only by a harness in her vest and a slender steel cable running from a log driven vertically into the ground on one ridge to one on the next. My wife is imbued with a fearless spontaneity as opposite my pondering lethargy as her petite five-foot-two frame is my gangly, knees-and-elbows six-foot-two. Her laughter (and a little scream, I think) fills the valley as it swallows her, shooting down the line toward the next ridge. When she arrives at the wooden platform on the other ridge, she is almost too small to be seen — just a harness vest and green helmet.
"Who's next?" It's one of our guides, Kekoa, a young, thirty-something native Hawaiian. Seeing the hesitation on many of our faces, Kekoa laughs and teases, "Aw, come on…If you didn't come to jump, you should have stayed in your car and taken the Road to Hana." He has that accent that has worked its charm over us for the past two weeks, one where every sentence rises at the end like a pleasant question between friends.
We had driven to Hana the day before, sweating around the hairpin turns of the old rainforest on "two-lane" roads that could barely fit a single car. We stopped and took pictures of the 400-foot Waimoku Falls and in Ohe'o Gulch saw the Seven Sacred Pools (a brilliant bit of ancient marketing that, since by my count there were neither seven of them nor were they in any way sacred to any known religious sect). Later, off a pockmarked road away from all the tourists, in a shady churchyard overlooking the ocean at Palapala Ho'omau church, we stood alone at the grassy grave of Charles Lindbergh, just us and the birds and the sea.
"You ready, my man?" asks Kekoa. I nod and step on to the platform. He secures me first with a buckle to my harness and then swings my trolley onto the steel cable. It seems awfully flimsy, stretched in a lazy arc across the valley. Then he buckles the trolley to my harness. I sit on the edge of the wooden deck, feet dangling over infinity. I don't look down. He calls on his radio, checking if the other two guides, who have already zipped and are working the brake at the far platform, are ready for me. He tries making some small talk, but I'm not really listening.
He checks that I am ready and although I cannot make any words, I must look ready because he releases me down the line. I know the first jump is a long one — the second longest in the state, probably over 30 seconds of zipping — but I don't remember much of it.
"Did you look down? Wasn't it amazing?" asks Laura when they unbuckle me and hand me my trolley on the platform on the other side. My arms hurt from the tension of squeezing the overhead bar. I look at her blankly. I had forgotten to look out over the valley. I know Waikapu was down there, and the Maui Tropical Plantation. I know the North and South shores are both visible, remember looking at them from the platform. And across the island, I know Haleakala slumbers, 10,000 feet high. But I forgot to look. I hardly remember being airborne at all.
We hike up a steep, gravelly path to our next line. The rest of the group talks quietly: the surgeon from Philadelphia with his three sons, the young, bickering brother and sister to whose parents, when they dropped the kids off, Kekoa offered "I can leave them up there if you want" (they declined, though it was probably for the best that it didn't go to a group vote), a father and son from San Diego, and a woman who works at a luxury hotel on the private island of Lanai with a friend of hers visiting from the mainland. She seems almost as scared of the ziplining as I am.
As we walk, the guides give us lessons on the local ecology. The muscular dark-skinned guide, in his early 40's with gray in his dreadlocks, points out non-native plant life and explains how it is crowding out some of the native species with its low canopy and vast root system. He says it is changing the ecosystem and even the appearance of the old mountain. Privately to me, Kekoa says that industry is as much to blame for the changes as non-native species. Long ago, he says, waterfalls, waterways, and canals laced this side of the mountain. One early European explorer had even called it "the Venice of the Pacific." It is hard to imagine. The blowing dust has turned my shoes and socks red.
"They diverted most of the water to reservoirs and retention ponds to grow the sugar cane out there. Dried up the mountain. If you were here two hundred years ago, all this looked different, yah?"
That's part of the beauty of the islands to me: always they are changing, permanently impermanent, continuously slipping away and building anew. Just a few days before, when we landed on Maui from Kaua'i, we drove into Iao Valley, a dense emerald dale overlooked by Kūkaemoku, a slender jade needle of a mountain spiking 1,200 feet into the air and surrounded on either side by older volcanic mountains. Green, deep, and still but for a few tourists and water gurgling over the black rocks of a nearby stream, it was hard to think of anything more peaceful than the valley. But Laura read to me from the guidebook that only a few hundred years before, the valley had been home to one of the bitterest fratricidal battles in Hawaiian history, when Kamehameha invaded and fought the Mauian King Kalanikūpule, and the nearby stream was dammed by the bodies of the dead. It was almost impossible to imagine, but that was Hawai'i. Always changing.
Twain had seen it, too. The past literally faded to dust in his hands. As part of his tour near Waikiki on Oahu, he came across a serene field of deep sand that may have been the site of an ancient battle, although even the oldest natives didn't know exactly what had happened there. As Twain looks on, he sees that "all around everywhere, the bleached bones of men gleamed white in the moonlight." Twain reports that it was then the custom for tourists to rake the sand for the bones of the fallen, and to take as many as one could carry home for souvenirs. Imagine if he could see Waikiki today.
We zip three more lines, all of them much shorter than the first. Always present in the back of my mind is the threat of the last zip — the longest line in the state, over three ridges, where people hit speeds over 50 miles per hour. Even with three more jumps under my belt, though, I've hardly looked down or around me at all while zipping. It's like the jump is a task, like my dissertation, that I have to complete as efficiently as possible, and there just isn't time for looking around. One jump was even over a golf course, the King Kamaehamaeha Golf Club, and despite being a golfer, I don't look down over the course. Of course, it may be generous to call myself a golfer, since I have assumed that title much as a man sitting in a boat all day with an empty creel might assume the title of fisherman. Still, as the game interests me, I am frustrated that I can't even be made to look down at the course while zipping hundreds of feet above it.
A little more than halfway through the morning, with the last two zips still ahead of us, we take a slight detour up a sharp and gritty path. At its top are a couple terraced rows of what look like tubes. Our guides hand each of us an extra canteen.
"The state flower of Hawai'i," says Kekoa to our group, "is the pua aloalo — the yellow hibiscus. Hibiscus Brackenridgei. It is an endangered species, and was once thought extinct on Maui. But then a group of University of Hawaii students found a patch of about thirty of them while on a hike. Part of our company mission is to help conserve and restore the natural beauty on Maui — that's why we install all our equipment in the least-invasive way (there are no roads up here) and paint it to match the environment.
Today you're going to help us restore some of that natural beauty and the habitat of Hawai'i. We've planted a little over 1,300 hibiscus up here — enough, if they were to grow, to take them off the endangered species list. As you can see, they are not all doing well," he says, motioning to a couple that seem quite dead. "You'll notice they are marked by the day of the week. We need each of you to help by watering a flower marked for today. If you're on vacation and forgot," he adds with a smile, "today is Tuesday."
Laura and I walk off a little ways and find a couple of flowers on a corner. We carefully empty our canteens around the struggling plants. She seems very intense and focused. When her canteen is finally empty, she looks up and catches me watching her. She smiles. I don't know if Twain would have watered endangered flowers or golfed or hiked on Maui if those options had been available to him, and I seriously doubt that he would have been crazy enough to leap across mountain ridges on a steel cable called a zipline, but if he was anything like I am, I expect for that smile, he would have done just about anything.
The wind has really whipped up by the time we come to the famous last line. It is long, longer than I could have imagined, 3,600 feet long. The wind howls. Yesterday afternoon's zipline tour was cancelled because of dangerous high winds. The guides seem to confer for a moment. Until one of them jumps down the line, we cannot even see where the far platform is in the distance. If he were not wearing a fluorescent green shirt, I'm not sure I could see it now. My mouth is dry; I drained my own canteen before the last jump. The line seems unbelievably long, like it can't be real. There must be some kind of contingency plan, I think, for if a guest panics and can't do the last jump. They must come and get him in the ATV or something.
"We may never get to see all this again. Enjoy it, husband," Laura says, and kisses me on the cheek. Before I can think of how to react, she is strapped to the zipline and shoots off laughing across the valley. A minute later, she's on the other side.
I have gone last from our group on every zip, but now I slide my way up to the front of the line. I talk quietly with Kekoa while he buckles me in. He calls again on the radio, then asks if I'm ready. I tell him, finally, that I am.
I fall into the sky. Far to my left and across the wide green plains the veiled crown of Haleakala trails wisps of whitening clouds. A great fishing boat lumbers through Kuhului Bay a little bit behind me. I let go of the handlebar, let the air rush around me. In front of me and a thousand feet below, sailboats dot Ma'alaea Bay, impossibly blue and tipped here and there with white. I pick up speed. The Western Mountains of Maui are on my right, beyond them the ancient capital of Lahaina, where later tonight at an oceanside restaurant we will have the last dinner of our honeymoon and watch the sun drop behind the sea between Lanai and Molokai in a brilliant panoply of oranges. I soar over a ridge and see trees and brush and old boulders with more stories than I have life to hear. As I cross the last ridge, the wind gusts, blows hard enough to suck my breath away. In the plains between the mountains, the pale green sugar cane fields undulate in the wind.
I am tethered to a zipline. This is true. But I feel like I'm not bound to anything at all. I am in the sky, and above, and I can't imagine being any place else.
*****
Dedicated to his wife Laura, "Falling Up" is one of several stories Adam Kotlarczyk began while honeymooning in Hawai'i in the summer of 2012.  His writing has won awards in fiction, creative non-fiction, and research. He holds a Ph.D. in American Literature and teaches English at the Illinois Mathematics and Science Academy in Aurora, Illinois. You can follow him on Twitter @TheKayCheck.
*****
Photo credits:
Ziplining in Maui: Mike Morris
Waimoku Falls: daveynin
Trek to Zipline: Mike Morris
Iao Needle at Iao Valley: aprilandrandy
Yellow Hibiscus: Vards Uzvards
Man on Zipline: Petey