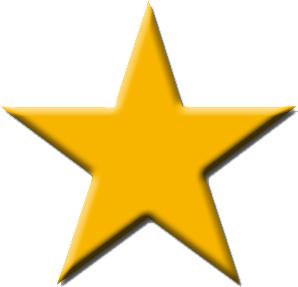 Grand Prize Winner in the Hawaii-themed Travel Writing Contest 2012!
By Ashley Cultra
The metal handle is cold and merciless beneath my fingers. Another gust of salty air burns my nose as the wind sprints past. I am alone and lost in this remote fragment of heaven.
Well, not really. Actually I'm strapped to Scott. I only met him two hours ago, and it would be nice to share a drink prior to nearly sitting on his lap. Scott is my sky diving instructor, and he is urging me to jump out of an airplane at 14,000 feet above the ocean.
And I am doing my very best to ignore him and concentrate on a calming Norah Jones song instead. Breathe.
I'm scared and quite embarrassed to admit that fact. I've climbed Annapurna, sailed around Cape Horn, kayaked down a river full of crocodiles and walked around some of the most isolated streets in South Chicago. My friends call me the Adventure Junkie; there is nothing I won't do, until now.
I think I may have lost that exclusive title. Sorry to disappoint you, girls.
"Are you ready to go, doll?" Scott's gentle voice interrupts my yoga breathing and I quickly shake my head. I finally open my eyes to glance behind me at my mom, expecting equal terror and kind of hope that she wants to back out and simply enjoy the plane ride back home.
Let's go back to the beach and grab a mai tai, Mom? I wiggle my eyebrows in an attempt to send this message to her telepathically.
It doesn't transmit. Instead, I am greeted with brilliant, shining eyes and a supportive cheer.
"Ash, you can't sit there all day! You can do it! Let's go!"
I scrunch my eyes to block out the speeding world below and stick my tongue out in mock rebellion.
Yes, I'm thirty years old, and I'm sticking my tongue out at my mother while refusing to jump out of a racing airplane. It is during these times that I think I should be married and have babies instead of globetrotting around the world. A responsible mommy wouldn't be jumping out of an airplane, would she?
The Story Unfolds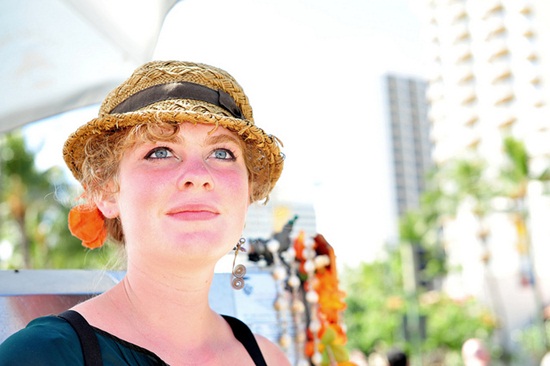 It was the morning of our eighth and final day in Oahu, Hawaii's "Gathering Place" and the magnificent jewel of the Pacific Ocean. I currently reside in Australia so Mom and I met halfway in Hawaii for some much needed girl time. With eighteen months of planning behind us, it was wonderful to finally be greeted with an Aloha!
We spent our first three days in bustling Honolulu along Waikiki Beach. Being a country gal, I was reluctant to vacation in the city, but Mom wanted to shop and explore nearby attractions and I couldn't dissuade her. After celebrating with a fruity, yummy-aholic drink along the beach, my reluctance became a distant memory and I was soon absorbed in the city's energetic vibe and colorful array of cocktails.
My enjoyment elevated when I noticed our hotel was just twenty steps away from the Pacific's lapping waters. Hotel Renew's charismatic staff greeted us with cool towels and pineapple juice upon arrival (the fresh kind, not boxed, canned or frozen), and there was an unlimited supply of complementary beach towels. They even listened encouragingly while Mom painstakingly tried to communicate everything in Hawaiian before finally switching in English. Bless their sweet little souls!
Traipsing Around Honolulu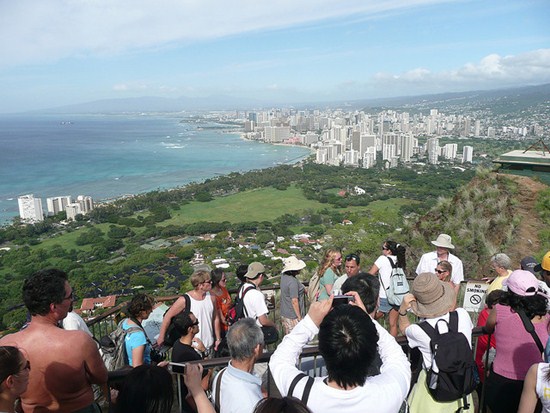 Mom and I are avid hikers, and we grabbed the opportunity to explore the mainland's plethora of trails. Tackling Diamond Head's 175 stairs was our first challenge. Though the trail was crowded, the panorama was an artist's dream, and we spent hours photographing various reflections off the distant mountains.
A day later, we picked guava along the Wiliwilinui Ridge Trail and nearly got blown away by fierce winds at Nuuanu Pail Lookout. Both trails offered striking views of neighboring peaks and mother earth showing off below. Later, we lounged under a shade tree, and Mom shared untold tales of high school crushes and lost loves.
It was nice to see another side of Mom on this trip. Tranquil, carefree and content.
Such intense vacation exercise boosted our appetites and we found plenty of glorious places to fill our bellies. Fresh fish, shrimp and icy drinks were in plentiful supply. During dinner at House Without a Key, we met some new best friends in Alice and Ann. These New York born and bred twins were celebrating their 60th birthday and invited us to accompany them to Hanauma Bay and the Pearl Harbor Memorial over the next few days.
With our girl group expanded, we set off with picnic lunches and straw bags of beachy goodies. Hanauma Bay did not disappoint us. The coral was stunning and the fish were happy with the extra company. Luckily, the crowds were sparse and we had plenty of room to swim, picnic and stretch in the sun. Later, we spent a few somber hours honoring the names on the great marble wall at Pearl Harbor. So many lives lost in such a beautiful place.
North Shore Freedom
By the fourth day, we were ready for some intense rest and relaxation. Turtle Bay Resort on the North Shore was shouting our names! This was a special, luxury treat for us so I spoiled Mom and reserved a lavish room with full ocean views.
Alas, as we had paradise off our front veranda, we didn't do much of anything constructive at Turtle Bay. I had a massage. Mom had a massage. We read books, traded, and read some more. Many hours were spent watching the ocean's hues change from indigo and aqua to fuchsia and orange as the sun sauntered across the sky. We captured sunsets and napped in hammocks swaying in Aloha breezes.
Mom and I eventually got hungry and abandoned our golden sands in search of food. I found a mouth-watering dish of toasted garlic and giant prawns down the road at Romy's. We ate at the open air picnic tables and carried dessert home with us.
As we enjoyed our pani popo under a brilliant map of stars, we shared more stories. I confessed to some highly secretive teenage escapades that I was sure Mom didn't know about. She knew. Mom reminisced about her own dreams: her four children, her nursing career, and her loving marriage… and those that were still unachieved.
And that is how my dear mother starting talking about sky diving and why I am now clinging to the side of this airplane with a parachute.
Back to Reality
"Honey, go!" Mom prods me again. This time, she has that tone in her voice.
I peer out the airplane's door and see the glorious azure world below me and suddenly want to be a part of it.
Oh, why not!
I manage a small smile at Scott and he counts to three. Then…WHOOSH!! I lose my bearings on the earth and my breath. Literally, I could not breathe for several seconds. As we fall one hundred miles an hour, I suddenly hope we won't hit a bird on the way down.
I try to turn my head to ask Scott about the possibility of hitting a seagull at this altitude, but my words are swallowed and I have to struggle to close my mouth. I assume that this is what it feels like to be in a wind tunnel.
Scott pulls my wings, I mean my arms, out in proper form and I scream with delight.
"Whoo — hooooooo!"
This is what the eagles feel like as they surf along the air waves. Or Superman! I must feel like Superman feels as he burns a path across the sky. I could definitely try this again! I will try this again! Tomorrow, maybe!
Just as quickly as it began, the sixty second freefall is over, and we are floating gently along the air currents. I search around for Mom and see her off to my left, gleefully laughing and waving back at me. It would be perfect to freeze that moment of pure joy on her face.
As we coast above the Pacific wonderland, I ponder how the universe created such a magnificent, magical place. I can just make out small figures of surfers riding waves along the North Shore. In the distance are the golden hills that Mom and I trekked earlier in the week. And far out at sea, I can barely spot the bobbing motion of a tiny sailboat heading west on a new adventure.
After Scott guides us smoothly in the drop zone, I hug Mom and thank her for sharing her dream with me. As with many things over the course of our relationship, we accomplished the feat together. Tonight, we will part ways. I will put Mom on a plane home to Chicago and I head back to Brisbane, Australia. Our time together was short, but our memories of Hawaii and each other are full, vibrant and full of Aloha spirit.
*****
Ashley is a writer, traveler, avid wine drinker and scuba diver, but not always in that order. An incorrigible nomad, she has traipsed through more than thirty countries, a blank notebook and a fistful of pens her constant companions. Ashley is currently working on a book about her international escapades and stays busy dreaming up excuses for further adventures.
*****
Photo credits:
Jumping off Plane; Abi Skipp
Woman Waikiki Street Vendor: Chris Hunkeler
Diamond Head: Brian Sterling
Cool Fruity Drink Waikiki Beach:Â Frank Kovalchek
Sky Dive: alwaysmnky