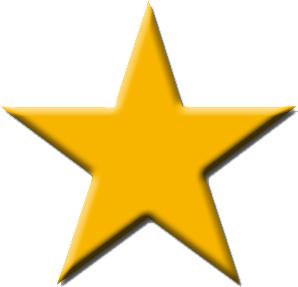 Passion Category Winner in the 2013 WanderWomen Write Travel Writing Contest! Sarah wins a Briggs & Riley TORQ Carry-on bag.
By Sarah Katin
The place was bright and spacious. The floor wasn't sticky. The patrons, a sea of mild-mannered men dressed in freshly pressed white robes, or dishdashas, quietly sipped Heinekens carefully using their napkins as coasters. It was the kind of behavior you'd expect to see in the waiting room of a dentist's office, but nobody was here to have their teeth cleaned. We were in the largest nightclub in Oman, and we were here to watch the ladies. The three trotting ladies on a stage to be precise. It was that kind of club. Sort of.
Besides the entertainment, my friend and I were the only women in the joint. We wouldn't have been let in at all except we were foreign and with male friends–somehow rendering us immune to local nightclub law.
The floorshow that night consisted of the same three ladies prancing around like prized show ponies in satin, floor-length, 80s-style prom gowns. Arabian women tend to be on the well-fed side, so every curve and jiggle was accentuated as they held hands and sashayed down the runway, seemingly not bothered by underwear lines. Indeed, if these ladies were any example, thick beige bra straps and granny-style skivvies were all the rage in Oman–especially if they cut into the flesh, creating bountiful rolls and folds of sex appeal. They wore their hair in suggestive ponytails, and when feeling particularly saucy, swung them with abandon to the sweet synthesized sounds of a keyboard being played by the Yanni of Oman. This was all considered wild, and the men showed their approval by sitting silently. It was the most G-rated version of a strip club imaginable.
"Let's get another round," Aaron encouraged. He was fidgety. He'd been so all night. He wanted to smoke, but couldn't–not until twelve o'clock. We had a bet: if he smoked before midnight I'd win, and he'd have to buy a pair of cheap plastic flip-flops and wear them for the remainder of our trip. He deemed this kind of footwear very American, and he did so with a sneer and snooty British accent. Even in the middle of the scorching desert, Aaron preferred sensible sturdy shoes of the kind commonly worn by Home Depot employees.
I was upfront with my silly demand, not putting much thought into it. We were just having a fun, after all, nothing serious. Our entire temporary holiday romance was nothing but a fun gamble. Yet, if he won, I didn't know. I had his request scrawled on a piece of paper folded up in my pocket with strict orders not to peek. At midnight, if he hadn't lit up, I could look.
It all started when I saw an advertisement for a summer position teaching English in Abu Dhabi. The details of the job were sketchy, but I felt confident I had the right qualifications.
"A successful candidate will have the ability to tolerate a high degree of ambiguity."
So when family and friends questioned me about the position, I just shrugged–it seemed like the kind of response my future employers would appreciate.
***
I was the first teacher to arrive at the compound where we'd all be living for the next month. With no contact information, no idea where I was supposed to be, and no clue what I should be doing, I decided to explore my villa while I tolerated the ambiguousness of my plight. It wasn't so bad, a great big house with marble hallways and unnecessarily large furniture. It was like being under posh house arrest or privileged political exile, complete with a pool and a maid.
When the sun finally sank into the sand, I decided to venture beyond the compound, maybe to find the market that the disgruntled guard had pointed to in an indistinct direction. But I was fully clothed from head to toe, trudging through the vast Arabian Desert, and the sand was burning my toes. I needed a camel, and I couldn't stop sweating. Sweating from places I didn't know had pores. Perspiration was dripping from my elbows.
Eventually, I spotted some British girls loitering outside their own compound, clad in swaths of fabric no larger than tea towels–risqué even by stripper standards. Meanwhile, I was dressed straight out of the convent.
"You can wear that?" I couldn't stop myself from blurting out. Isn't this a Muslim country? Shouldn't we be modest? Respectful?
"It's fine. It's actually very open here. We're going clubbing," one replied dismissively and then continued a lively conversation with her two trampy friends.
I had my doubts, but it was really hot. I peeled off my schoolmarm cardigan, hiked up my skirt, and plowed onward like a true Bedouin.
I met Aaron a day later at our school orientation. I loathe orientations: a rush of somewhat necessary information that everyone else seems to absorb effortlessly, while I drink paper cups of instant coffee and struggle to make sense of the attendance sheet. Each country has a different system; some like to use check marks, others dots. In Yokohama, meticulous records were required; in Madrid I didn't even bother. Aaron understood my pain. He'd just flown in that morning and was having enough difficulty keeping his eyes open. We bonded over caffeine–coffee for me, tea for him. I didn't think much of him romantically at first. He had a funny, formal way of speaking, like he'd just stepped from the pages of a Jane Austin novel, and he seemed a little sweaty. But then, who was I to judge? My elbows sweat.
Classes started the following day, and keeping attendance didn't get any easier. Teenage Emirati girls don't like to stay in class–or even come to class. Most of the time I found them at Starbucks or roaming the halls in their designer shoes and custom tailored abayas–flowing black robes that made me feel like I was teaching at Hogwarts.
Aaron became a confidant in my quest to win over my thoroughly apathetic students. Every day I had a plan, and every day Aaron listened to how it failed. In the end I let them paint intricate henna patterns on my hands and play Arabic music videos on YouTube. We shut off the lights, the headscarves came off, and we had our own dance party. This they liked. They even taught me the oh-so-seductive ponytail-whipping move. They didn't learn much from the lesson plan, but they liked me, for that day anyway, and I couldn't wait to tell Aaron.
Life in the compound had its own set of rules. Technically, we were free to do as we pleased without the watchful eye of the mutaween, religious police, interfering. But a tenacious older teacher had other ideas. He seemed to think if the genders started fraternizing it wouldn't be long before the villas were overrun with panty-dropping whores and bathtubs of moonshine. He was probably just lonely, or envious that his panty-dropping days were behind him, but because of him, our budding romance remained innocent.
Aaron and I sat outside his boys-only-villa day after day in the suffocating heat, drinking piping hot pots of tea. It was like being in middle school again: he wasn't allowed inside my villa, I wasn't allowed in his, and any kind of public affection was gravely frowned upon. So we sat, and sipped, and barely touched.
The fourth week into our four-week contract we finally kissed, late at night as the compound slept, with our feet dangling playfully in the pool. He'd spent the prior several hours regaling me with tales of the economic collapse of the European Union and the myth of Achilles. For a closet nerd like myself, this qualified as foreplay.
It didn't take much convincing for Aaron to join my colleagues and me on a two-week road trip once school ended. From the creamy, caramel-colored sand dunes of The Emirates to the rocky, sun-cracked land of Oman, we gorged on feasts of hummus and lamb kebabs, and ended our evenings with shot-glass sized cups of thick cardamom-spiced coffee and apple mint shisha.
One especially balmy evening in a Muscat souk, a shopkeeper lured me in with black sticks of kohl, guaranteed to transform me into a harem harlot. Ahmed, the shopkeeper, called me his sister. It was clearly a keen sales ploy, but one I appreciated nonetheless. He seemed to keep his shop tiny and cramped so that whatever he thrust into your hands you couldn't put down again. I had already bought the kohl, three jars of frankincense, a few tubes of henna, and a green pashmina shawl when he pulled out a small magical looking bottle from a velvet satchel.
"The Sultan," he said, referring to the bottle, "is an aroma intoxicating to men."
The perfume, Ahmed explained, sneaks up on a man until he's unwittingly engulfed in the woman's seductive scent. He nodded toward "his brother" Aaron, then winked at me. That night while I was sleeping, Aaron returned to the souk and bought me a bottle.
But realistically, where was this going? I was from California but lived in Korea. He lived in Spain but hailed from London. Geographically speaking, we were not compatible. I'd seen it work for other couples–they walked around flaunting their bilingual relationships and work visas for multiple countries. Their babies came out clutching passports in their tiny dual-citizenship hands. For me, international relationships were more like a carton of milk: they came with an expiration date, which you ignored at your own peril.
The no-smoking bet began the night of the green sea turtles. In July, hundreds of these half-shelled creatures crawl ashore to lay their eggs deep in the sand. You venture out at night and wait beneath the stars. Our guide informed us that these mama "turrrtles" don't have babies until their mid-thirties. After they lay their eggs, they return to the ocean and embark on a two-year odyssey around the world. Then they return to their birthplace, to this exact same beach in Oman. Meanwhile, the male turtles never go anywhere. I felt an instant affinity with these dynamic reptilian ladies.
The guide said we mustn't help the babies; it was their own destiny to find their way to the sea, or not. We stood in awe for quite awhile watching one little fellow waddle in circles–obviously not destined for seafaring life. After repeatedly stating the importance of not interfering with the natural passage of life, the guide eventually grew bored of watching and chucked him in the water, where I'm sure he was promptly eaten by a fish.
I can't remember how it started. Maybe it was because we'd just spent a moonlit evening holding hands breathing fresh salty sea air, or perhaps being thirty-something myself I was feeling maternal and didn't want secondhand smoke harming the babies. But by the time we left that beach, Aaron wasn't going to smoke for the next twenty-four hours.
***
It was a quarter to twelve and we'd moved into the Indian section of the nightclub, where things were a bit more rowdy. More of a PG-13 crowd here. The men were boisterous, and the dancing ladies on stage were actually dancing. They wore bright jewel-toned saris and spun around to a two-man Indian band, whipping their long dark tresses teasingly–a move proving universally provocative. The place was thick with cigarette smoke, and Aaron was salivating like one of Pavlov's dogs.
"Go ahead," I teased, "have a cigarette. I think you'll really like wearing these once you get used to them." I did a little dance in my plastic American flip-flops to illustrate how cool they were.
"Nope," he smiled. He had another beer instead. Was he afraid of sandals? Did he have freakish hobbit feet?
"I really want to win this one," he answered as if reading my mind.
I became fascinated with one of the dancers, the one we'd dubbed "The Fairy." She wore a gorgeous white sari and flitted about like a flirtatious butterfly. She had the attention of every man in the club, and me. Her eyes, her smile, her hair, her body, this woman got what she wanted. Aaron didn't see the appeal. He was mistrustful of fairies; he found them fickle. He preferred "Midnight." She sat to the side of the stage in a deep-blue sari looking bored.
"She doesn't need the attention," he explained. "She doesn't fill you with a bunch of meaningless promises."
I started to see what he meant. The Fairy might be fun for a romp, or a heady summer fling, but maybe I was beginning to crave something more. I reached into my pocket and felt for the scrap of paper. It was midnight. I looked across the bar at Aaron. He shot me a cheeky grin before bumming a cigarette off a local like some nicotine-fueled Cinderella. He immediately relaxed into a billowing cloud of cathartic smoke. As he happily puffed away chatting with the locals, I turned my attention back to the stage and the folded note now in my hand. I took a deep breath and opened it.
Buy me dinner
What? That's it? He'd stuck doggedly to his non-smoking guns so I could buy him a two-dollar shawarma. I felt deflated until I kept reading.
In Korea.
I stared at the words for a minute, a slow smile forming on my lips as the realization of what he was saying dawned on me. Maybe our expiration date had an extended shelf life.
*****
Sarah Katin has been a television host in Korea, professor in Japan, treehouse dweller in Laos, house painter in New Orleans, sangria swiller in Spain, dragon hunter in Indonesia, and fishmonger in Australia. These days she can be found in her Southern California office (the cushy chair by the window at–insert café du jour) where she writes for film and television. Or in Costa Rica bathing baby sloths. You never can tell about these things. Find out by following @SaresKat on Twitter.Â
*****
Photo credits:
Couple Smoking Shisha:Â Danwithnoname
Nightclub Dancer: Rande Archer
Abu Dhabi Villas: Francisco Anzola
Girl Wearing an Abaya: Nikita Eufe Usal
Muscat Perfume: K. Graham
Oman Sea Turtles: Sara K
Belly Dancer: Jon Connell
Man Smoking: Eddy Pula