by Maliha Masood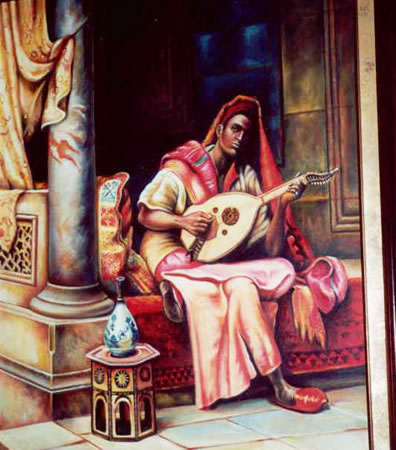 On my first visit to the Louvre, I was transfixed not so much by the Mona Lisa, but by Jean-Auguste-Dominique Ingres's Turkish Bath, featuring a slew of nude damsels lounging in misty pools of steam and slippery marble floors. They were alluring, mysterious women, catering to the Orientalist inspired visions about the sensual East. Ever since sighting that painting, I had wanted to visit a Middle Eastern hammam, or the public bathhouse, that promised an instant gateway into this slippery sensual world.
One morning, Bea and I ran into Ahmed in the back streets of Saroujah. He was carrying thick slabs of sesame bread, as big as pizza crusts. Killing some time before his shift started, we strolled through the neighborhood, talking too much and not paying attention to where we were going until the street dead-ended near a small mosque. Adjacent to it appeared a public bathhouse with the name Hammam al-Warda, meaning flower. We had no intentions of going in, but Ahmed grinned and told us to wait outside for a minute as he disappeared into an underground cellar.
"It is all arranged," he reported. "You each pay three hundred Syrian pounds for a full massage and wash. Anything else is extra money," Ahmed added, raising his thick eyebrows for emphasis
"I guess there is no harm in going in."
Bea's insouciance clashed with my reluctance of undressing in front of strangers, which rehashed painful memories of seventh grade locker rooms, peeping Toms, and showers without screens. Then I remembered the seduction of Ingres's bathing beauties and their languorous sighs lured me inside the hole in the wall.
The Bath
A woman with a jet-black mane and eyes like lit coals was smoking clove cigarettes and jabbering in fast Arabic on the phone. She banged down the receiver and looked at us inquiringly.
"You want wash, yes?"
Bea fished out the agreed upon sum and handed her the notes. The woman, apparently the manager on duty, waved it aside with clucks of her tongue.
"You keep until finish."
She pointed to a separate room where we stripped down to our underwear, and then entered the moist steam room to lay head to toe on the cool stone platform.
The bathing chamber was a creamy marble infusion with a row of brass spigots where women, young and old in all shapes and sizes were mixing hot and cold water into plastic containers and splashing themselves with a ladle. A heavy limbed but sweet-looking woman with a fuzzy moustache motioned us over and proceeded to scrub my back with a coarse loofah in a saw like motion that released dreadful black shavings of dead skin cells. Then she lathered me with soap while keeping up three simultaneous conversations with some of the other bathers without missing a beat. I sat on a wooden stool and rinsed off by the spigots, luxuriating in the feel of warm water cascading down my back. No one was staring at me and I began to feel less and less embarrassed about communal bathing in the nude. This hammam was nothing like a seventh grade locker room. Bea dunked her head under the spigot of cold running water. Then we just sat on the floor and combed each other's hair. My attentive helper offered us crispy lettuce leaves from a wet plastic bag with her soapy hands on our way out.
After bathing, we wrapped ourselves in thick cotton robes and lounged on plush ottomans that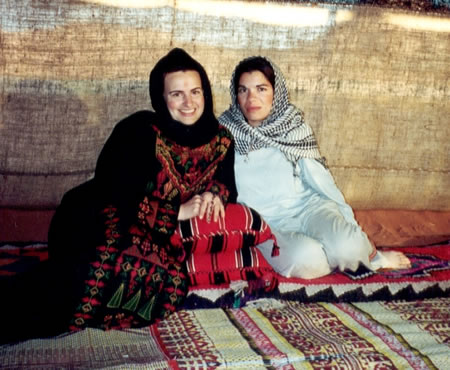 were set on a raised platform in a hexagon pattern. Sweet mint tea and a large fountain bubbling in the middle of the salon perfected the languorous atmosphere. We watched a woman in front of a large mirror applying henna to clumps of her gray hair with a large paintbrush. The other customers consisted of middle-aged Syrian women and a group of French tourists. I recalled my one time experience in a day spa back in Seattle. It had a three-month long waiting list and when I finally got there, the cool efficient service that sequestered me in solitary flotation tanks and rainforest rooms left me strangely dissatisfied. The hammam in Damascus functioned as a communal gathering place for women to let their hair down, to gossip and giggle like teenagers and forget about their demanding husbands and mothers-in law for a few furtive hours. The bathing services seemed incendiary to the social interaction.
Wax On
Before we headed back to the changing room, the fuzzy lipped woman who had helped me bathe approached us with a tub of sticky honey colored paste. She gestured at my hairy legs. I had no choice but to sit back and let her do what she wanted to do. She worked swiftly, using her thumb to spread the wax and peel it off. My robe was hanging open and the waxing lady knelt by my side as I lay on some cushions. Soon, I felt her hands beyond my legs, tugging off my panties.
"Nadeef!" she kept saying, "Nadeef!"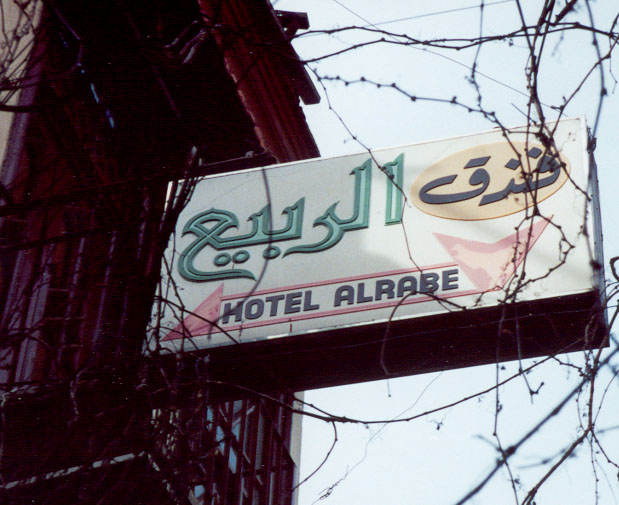 I figured it was either some kind of a compliment or a reprimand. I banked on the latter, but I refused to submit to more waxing torture, not of that kind, not in front of all those people. Bea was laughing her head off. The French tourists looked horrified. And as my egregious helper turned more aggressive, I was forced to yank her hand away from my crotch. She looked sad as if I had bruised her feelings. I was only trying to save my own hide and not get too carried away with the whole hammam experience of unselfconscious nudity. I had actually enjoyed the bathing part of it where all our bodies sort of just blurred into each other, making less distinctions between shapes and sizes. It had made me comfortable just seeing other women in the buff who weren't the least bit ashamed of their physicality. But I had to draw the line somewhere.
Bea chided me for chickening out. She said it would have been the cheapest Brazilian wax in history and I should have taken advantage of it. I told Bea it may be dirt cheap, but I still had some prudishness to preserve and I wasn't about to suffer and scream in front of total strangers, not to mention a gawking group of French co-eds. It was just a harmless old hammam was Bea's take. Harmless, indeed. I had learned that it was a place where slippery sensuality merged with torturous beauty rituals, all in full public view.
Some things were best done in private chambers.
*****
Maliha Masood was born in Karachi, Pakistan and grew up in Seattle, WA. She's the author of the travel memoir, Zaatar Days, Henna Nights: Adventures, Dreams and Destinations across the Middle East (Seal Press, 2007). Visit her website here.
Photo credits:
All photos: Author