by Kay Vail-Hayden
Food & Drink Category Winner – Intrepid Travel Contest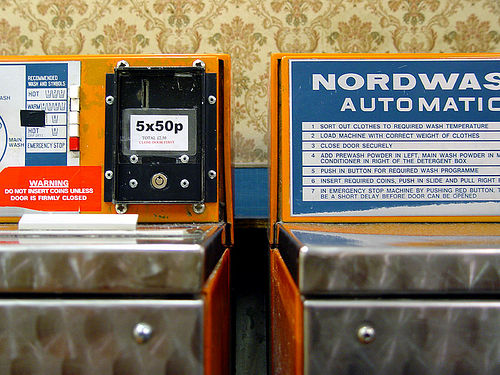 My friend and I were a couple of weeks into a European trip, and our clothing had achieved a level of stiffness that made us look like we were always standing at attention. Bumping 'Laundromat' to the top of the sightseeing queue, we drove for hours in an unsuccessful search and were very cold, very lost, and very hungry.  There was a 50% chance at least one national border had been crossed during our quest, but we couldn't be absolutely sure because vital information was buried in the center binding of the two page map in the travel guide. We ripped out the pages and carefully pieced the shreds together, only to discover the mountain range we had just struggled across did not exist and the map firmly believed we were parked in the middle of a large body of water.
Obviously it was time to regroup, and we spotted an establishment that met our modest requirement for patronage: it was open. No cars were parked outside, not a terrifically hopeful sign, though a lone tethered donkey chewing idly on an article of clothing gave us a brief hairy eyeball. We considered. It was difficult to get a good read on this place. Perhaps it was one of those hidden 4 star destinations known only to aficionados of heavily encrypted food websites and people with reservations inherited along with the family silver. If so, our less than catalog-fresh ensembles pretty much guaranteed a dining experience that would begin and end in this car. Conversely, of course, it could be a festering pit where the only sensible attire was a Haz-Mat suit. Still, breakfast–the remains of a bag of gummy yellow disks purchased several days before–was long gone and finally digested. We could but try. Zipping up grubby jackets and arranging crumpled scarves to cover the more dramatic stains, we approached cautiously, giving the donkey some distance. His lip curled, I think, or maybe it was just caught on a button.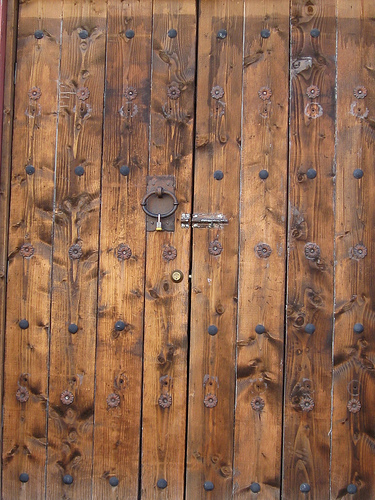 After a level of pressure slightly short of a battering ram the heavy wooden door opened enough for us to squeeze inside. Any lingering worries about being underdressed evaporated, unless Grendel's Lair has a dress code. Faded tapestries depicting a long and depressing story of ill-fated unicorns hung on the walls, held up by the heads of various ex-animals, slightly singed by flaming torches stuck everywhere. Many, many torches. Could a castle-storming be included in the price fixe…? An agonized groaning sound came from the general direction of a musician playing what looked like, but probably wasn't, a Nerf ball; it was unclear whether we were hearing the instrument or the musician. I thought about the guidebook back in the car. I could consult that handy 'Eating in..' section if I only knew what country we were in…
A barely contained inferno in the center of the room spoke to the perspiration soaked state of the approaching waiter. He waved us to the only seating, a long rutted wooden table with benches occupied by a party of four at one end and a small man in a large coat at the other. My friend and I smiled awkwardly at the group. They grimaced back. The small man glared at the table top. It was like breakfast at every B&B you've ever been in, without the bed head.
The waiter plunked down a pitcher of thick red Something, and then filled mugs all around. In a display of astonishing collective stupidity we drank, and I prayed that whatever was happening to my ears was just temporary. My friend clawed at her tongue and made an awful hawking sound. The quartet's eyes suddenly looked like so many bicycle reflectors. Somehow I was not surprised when the small man screamed for more. If ever there was a regular, he was it.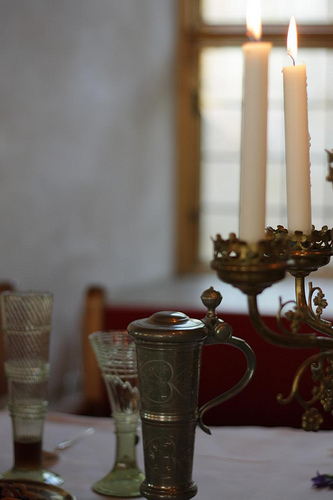 Our waiter brought a boulder of bread with a saber embedded it: Excalibur on rye. The small man yanked out the sword and hacked off a hunk with a terrifying thwack, possibly a clue to the deep gouges in the table top. The rest of us wielded the sword in turn with varying degrees of success: by the time everybody had a slab much of the table was kindling and the boulder reduced to multigrain gravel. Following the lead of the small man, now our tacit culinary guide, we plunged the bread in a vat of blackish green liquid with an attractive skin on top. The stuff was definitely more robust than your usual dip, but it did render the bread soft enough to bite without dental insurance–really not that bad if you pretended it hadn't come from a garage.
I was digging at some congealed dip on the roof of my mouth with a table splinter when the waiter appeared again. This time he brought a huge tureen filled with brownish lumps clinging together like a starter species in primordial ooze. Apparently there was no menu, a clever solution to the translation problem. We looked for plates or the odd spoon. Nothing. We noted the trenches on each side of the table. Ah.
A thick cloud of fog from the combined steams cast a festive, if odiferous, canopy over us. Our pitcher had mysteriously emptied, but not for long. The background groaning cranked up several notches, amplified by frenetic drumming and manic honking: somewhere along the line we had gained a band. A dozen or so colorfully clad zanies burst into the room, throwing themselves about in a berserk folk dance that involved miles of scarves and several more of those sabers. Incredibly, no one was decapitated in all the whirling and flailing, but by the end the scarves were confetti and the adrenalin level was off the charts. We leaped to our feet applauding like so many dementos, oblivious to the chunks of slimy food flying from our hands. We cheered the arrival of the third pitcher of toxic waste. The room was hot and rank, and by now so was everyone in it except the small man, still in that large coat. Our own jackets had long since disappeared, probably dessert for the donkey.
A deafening horn blast nearly knocked us off our benches. The dancers scattered and the musicians exploded into something earsplitting and savage. We braced ourselves–clearly we had reached the climax of the evening. Our waiter entered one last time, sweaty, exhausted, and staggering under the weight of an enormous tray. On it was what looked like a laundry bag made of fun fur.
The small man spat on the floor and got up to leave.
"Werewolf again."
Photo Laundromat: Coda
Photo Wooden Door: share productions
Photo candles: yd
*****
This story won the Food & Drink category for the Intrepid Travel Contest.
When not traveling, Kay Vail-Hayden spends her time eating toast and reading National Geographic inserts in preparation for her dream career as an itinerant chef/cartographer.