by Carol White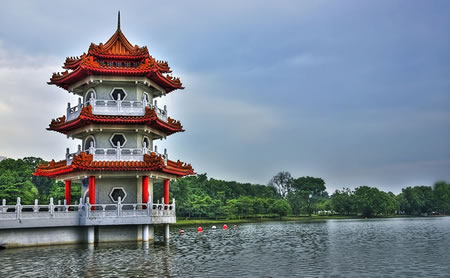 Suzhou, China is known throughout the world for their exquisite private gardens and one of the most famous is the Liuyaun or Lingering Garden. Designated a UNESCO World Heritage Site and China's fourth most famous garden, the Lingering Garden was first built during the Ming Dynasty around 1593 AD.
The garden has changed hands several times in its 400-year history, but remains one of the truly classical Chinese gardens. Situated on slightly less than six acres, the garden has four distinct sections: the large central section surrounded by the eastern, northern and western portions which were added later during the Qing dynasty.
The large central portion is dominated by a number of halls and a beautiful lake area. The western portion has a natural feel to it, while the northern portion reveals surprises at every turn as one setting after another unfolds in front of the visitor and the eastern section has many strangely shaped limestone formations — among the largest in all Chinese gardens. One of the owners was an expert calligrapher and examples of his influence are still visible throughout the garden.
We visited the garden in November — well past the flowering season, but found it still beautiful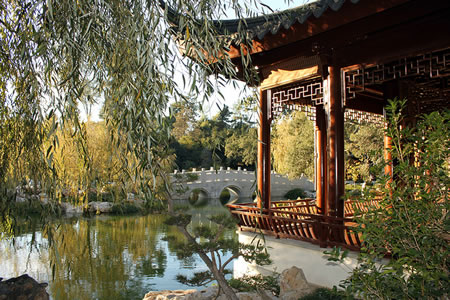 and peaceful. The lotus pool and the bonsai displays were two of our favorite parts along with the distinctly different windows providing glimpses into an ever changing array of views. While the buildings were impressive, it was the gardens themselves that we found most interesting in their variety of plantings and the interplay of textures, forms and light.
The Lingering Garden is well worth a few hours respite on your tour of China. If you can't make your way to China, try the authentic Classic Chinese garden in Portland, Oregon that was built in cooperation with Portland's sister city of Suzhou in 2000 and includes all the elements of the ancient gardens of China.
*****
Carol White is the co-author of the award-winning book, Live Your Road Trip Dream — the ultimate road trip planning guide for extended road trips. Carol and her husband Phil have traveled over 50,000 road miles in the past several years, visiting all forty-eight of the contiguous states and having visited all of the National Parks in those states. They now spend their days helping others to live their dreams.
Photo credits:
Chinese pagoda: Schristia
Chinese garden: prayitno