by Leslie Nevison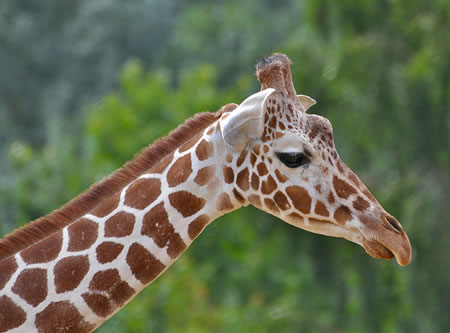 I spent the day lost, and on two occasions stuck, in East Africa's infamous black cotton soil, treacherous when it's wet. Among the acacia and baobab trees, the waving grasses and nibbling giraffes, I came across farms, large commercial operations, carved out of the wilderness. Farm employees were lost too.
Go straight, they said, where not 50 meters later the track split and split again. These fuddled directions finally brought me to a national park signpost at yet another fork, but in keeping with the day's events, the precious sign with two arrows lay on the ground, pushed over by elephant or buffalo. It was then that a Land Cruiser emerged from the bush, the first I have seen since I set out, and pulled up alongside. The voice of a young Western woman reached me on a blast of chilled air from car's air conditioned interior. She had a Tanzanian driver, she drank a Coke, and her bare feet with varnished nails rested on the dash.
"What on earth are you doing out here?" she asked rhetorically. I assumed she came from one of the private safari camps on the park's eastern borders. She agreed to let me follow her to the main road.
The Reasons
I had my reasons for being "out" there on the Maasai Steppe, the plateau that the highway between Dar es Salaam, Tanzania's economic capital, and the northern city of Arusha, its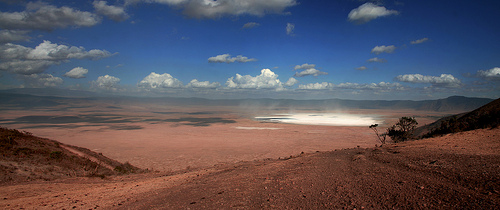 safari capital, hugs at the point where the Steppe butts up against the Usambara and Pare Mountains. I lived in Dar and made the day-long trip to Arusha frequently. Each time I did I became more aware of the Steppe's presence. From the road it looked formidably isolated, a vast expanse over which hung a blond pall of airborne dust.
The Steppe's geographical denotation alone was seductive, conjuring as it did the historical domains of nomadic warriors and herdsmen. In Tanzania, this is the Maasai, migrants from Sudan's Nile Valley six hundred years ago. The Steppe was the farthest south that the Maasai advanced in their conquest of the African continent. Slave caravans from the Arab-dominated coast knew enough to avoid Maasailand.
For one of my journeys to Arusha, I planned to forgo the highway and cut across the Steppe. Several problems could arise: my route finished up in Tarangire National Park, which occupies the northeast corner of the Steppe. Rangers might not allow me to enter the park's most remote and unofficial ranger post. I could get lost. There are no roads across the Steppe, just unmarked tracks that are in some places only tire tracks in the prairie.
It wasn't adventure that I was after. It was a desire to unite what is in Tanzania two separate travel experiences–wildlife and culture. Tanzanian tourism is set up around wildlife. Culture–at least for those who seek uncontrived encounters–is the more difficult pursuit.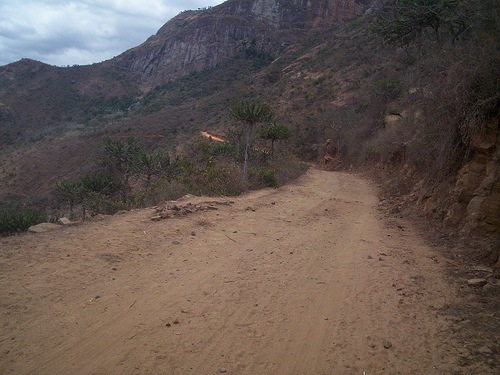 One explanation for how this came about is cultural. In Tanzanian terms, protected wilderness is land they used to share with wild animals and theirs remains the practical view of a hungry people of animals as food–in Kiswahili the word for "animal" and "meat" is shared.
There is also an important historical precedent. Wildlife enjoyment and preservation has been a white man's preoccupation in East Africa since the beginning. In the early twentieth century, colonialists realized that the animals they hunted for trophy or to rid the land for settlement weren't going to last forever so rapidly were their numbers being annihilated. They established a national parks system in which human populations–indigenous hunters and pastoralists alike–were forcibly removed. With the exception, however, of the great white hunter, who was allowed to hunt in Kenya up until 1977 when the sport was banned altogether. Tanzania continues to allow hunting in its game reserves and game controlled areas. The revenues help fund wildlife conservation. I do not mean to enter into a discussion on whether killing wildlife is the best way to police what's left. My point is that wildlife issues have always been tied up with those who can afford to pay.
Specialized cultural safaris exist, but for the majority of Tanzania's visitors the only decision where to go is to what national park or game reserve. If anyone asks on internet forums whether to fly or drive between parks, the numerous responses of those who have been on safari (or of operators looking for business) often favor flight. Without the possibility of wildlife sightings, the impression is that roadside markets, earthen thatched huts, corn patches, women balancing laden buckets, and barefoot children–Africa in other words!–are not worth seeing. (It goes unsaid that time is money when safaris cost so much.) Cultural interaction becomes the photo and trinket-buying stops along the highway, or the paid guardians of wilderness–rangers, accommodation employees and guides–who don't emerge from its emptiness transfigured, but more often than not bored and missing cities and towns and the company of family and friends. Furthermore, continue these well-intentioned safari experts, the condition of Tanzanian roads is deplorable. They slow you down; it's best to avoid them.
Community-based conservation is now widely accepted. Those living on the fringes of national parks and reserves need to benefit more from conservation efforts than without them. Tourist numbers to Tanzania have risen a steady 25 percent annually the last few years. No amount of these wealthy Westerners ensures Tanzania's future as one of the African continent's last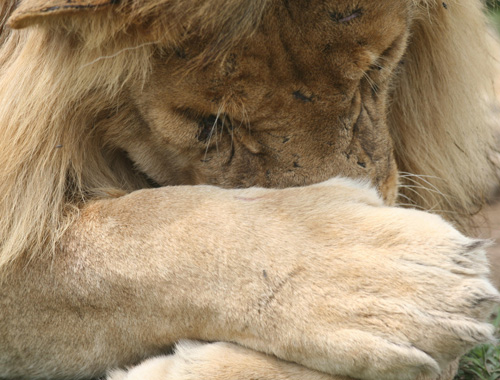 strongholds of wildlife if conservation efforts aren't nationally based. In 2003, plans were made to open the first hostel priced for Tanzanian tourists outside of Serengeti National Park. A timely decision, judging from a letter to Dar's newspapers from a well-to-do Tanzanian woman so distanced from her country's natural riches that she suggested opening a zoo in the city so she wouldn't have to fly to England to show her daughter a giraffe. Mikumi National Park with plenty of giraffes is a four-hour drive from Dar.
As Tanzania develops, it becomes ever more important to encourage Tanzanians to care about their wildlife. Tim Caro, a UC Davis biologist working near Tanzania's remote Katavi National Park, sees a correlation between development and increased poaching for the bush meat trade. "As things get better for Tanzanian people, things are getting worse for wildlife," he writes. "It raises big questions about the relationship between conservation and development." A rich person's diet in Tanzania is singularly disposed towards meat.
With each visit to a Tanzanian park or reserve, I was left with the feeling that I island-hopped, even when I arrived by vehicle. Sadly, this is a growing truth. Degraded, overpopulated land increasingly surrounds remaining wilderness areas like polluted seas, threatening to maroon them in the future. The idea of crossing the Steppe took shape as the means to see Tarangire National Park in its rightful context and not in isolated splendor. The Steppe serves as the park's wet season dispersal grounds for migrating species. Away from the Ngorongoro Conservation Area, where even the Maasai call their kin who live there the "mean Maasai" for how tourism has affected them, I thought to find Maasai living traditionally, even if that means nowadays that their young men are absent,
employed as guards in the cities or in the tanzanite mines in the eastern part of the Steppe; or that they move their cattle off the plateau in search of fresh pastures during the dry season when they used to follow migrating animals back into Tarangire and to the year-round water in the Tarangire River. The park has barred them since 1970.
Two days later, I wander along the park's perimeter when the Land Cruiser appears. I detect a hint of condescension in my rescuer's voice for my undertaking's apparent failure. To the safari trade, "do-it-yourselfers" are notorious for getting into predicaments. But I considered my venture successful.
The previous night, a Maasai elder allowed me to stay near his homestead. He sent over one of his older sons and a slew of curious boy children to help me. While I struggled in dark and a rainstorm with the tent, they started a weak fire with sodden twigs and huddled around its meager smoke. I wore a fleece against the damp; the Maasai clutched threadbare shuka and were barefoot. Some of the children's eyes were infected. We spoke together about conservation strategies on the Steppe. The older Maasai complained how Maasai knowledge is discounted and how their needs remain secondary to wildlife and tourism. We spoke about the new threats to the Steppe Maasai from increasing numbers of subsistence farmers arriving from overcrowded lands elsewhere; from the increase in poaching; and from illegal tree felling for making charcoal to export to the expanding cities.
I shared soggy rice and canned vegetables with my hosts, which they devoured without comment. The children disappeared into the night. Before he departed, the elder's son placed his hand over my heart and swept it downward in the Maasai gesture of gratitude and brotherhood. From his touch I knew with certainty that Tanzania isn't about how much water a camp's bladder shower holds (one internet forum's thread); it's about having no water at all. It isn't about private charter flights, but about the pot-holed excuses for roads on which Tanzanians take their produce to markets or sick people to medical help, and from which half of the country's population lives a day's walk away. Yes, the emptying of our fat wallets at exclusive accommodations creates jobs, helps builds schools and wells, and provides alternatives to poachers. But it is also from our tastes and demands that developing Tanzania takes its cues.
*******
Canadian born Leslie attributes her wanderlust to her mother who took her to live in Europe as a teenager. She had her husband of 25 years first went overseas to live in 1990. They have since called seven countries home–Turkey, the Sultanate of Oman, Singapore (twice), Tanzania, Uzbekistan, Greece, and Congo-Brazzaville. Leslie has traveled through another thirty. Since 1996, she has written 40 travel articles for publication. In 2005, she started Mama Tembo Tours, wildlife and culture safaris to Tanzania for independent-minded individuals and small groups. Leslie says she became a solo traveler out of necessity, but quickly learned that going it alone has its distinct advantages.
Photo credits:
Giraffe: Martin Pettitt
Ngorongoro Crater: epcp
Hilly road along Pare Mountain: yalaminy
Tarangire Baob Tree – Noel Feans