By Leslie Nevison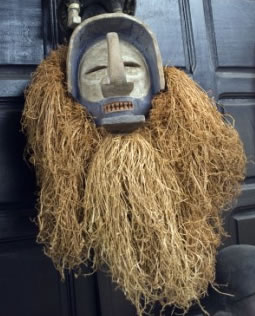 On the outskirts of Brazzaville, we slowed to a stop behind unmoving traffic and a commotion ahead. On the opposite side of the road a minibus passed, an agitated chanting crowd chased it. It was then we noticed all the men were clutching their genitals. Some of them were laughing, but they still held on to their crotches for dear life. There were three women in the car. One of us rolled down a window and asked a taxi driver what was going on. He shrugged. "Ask your husband," was his unhelpful reply.
We had encountered a case of witchcraft: A man, who walked along the road minding his own
business, brushed by a black magician who subsequently stole his penis. The perpetrator was captured and taken away in the minibus which had passed us, whether for his protection from the superstitious mob or to impose unofficial justice from the people elsewhere.
I'm told by Congolese friends that Congolese "fetisheurs" are capable of more than stealing body parts. A young boy recently disappeared along a Pointe Noire beach. I would suggest he
drowned but his family believes that a sorcerer spirited him away. In Congo, when you order a
Coke or a beer the removed cap is left over the open bottle, which, sensibly, keeps the flies out of the drink. But I have been warned that in certain villages a witchdoctor up to no good will enter the drink if it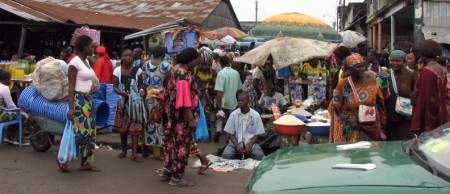 is left uncapped. You ingest him and once inside he can wreak unmentionable harm.
In the Republic of Congo and the Central African Republic, you find the word "ndoki" attached to a river in the north and to two national parks – Nouable-Ndoki and Dzanga-Ndoki. In the Lingala language "ndoki" means sorcerer.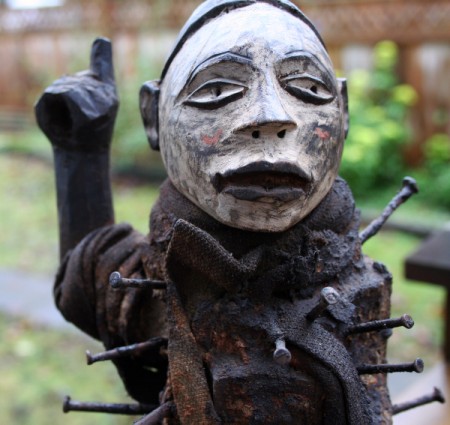 The stories of witchcraft I enjoy best are about the imaginative magic flying machines which sorcerers use to whizz about at night. In the case of a witchdoctor from a Congolese village near Brazzaville, his magic broomstick was a six-inch long model aircraft which he enlarged to a 747 and flew to Charles de Gaulle Airport in Paris. In rural Tanzania, witches zoomed through the night skies on the backs of animals such as hyenas and lions.
When I lived in Tanzania, a newspaper article appeared one morning about a tribal shaman who crash landed his magical craft in the midst of a gathering of Christians, who gave him clothes to cover his loincloth. The wizard took it as a sign that his magic wasn't as great as theirs so he burned his talismans and converted to Christianity. The following day, a Dar expatriate – okay, it was me – wrote in to ask if the wizard would give flying lessons.
*****
Canadian born Leslie attributes her wanderlust to her mother who took her to live in Europe as a teenager. She had her husband of 25 years first went overseas to live in 1990. They have since called seven countries home–Turkey, the Sultanate of Oman, Singapore (twice), Tanzania, Uzbekistan, Greece, and Congo-Brazzaville. Leslie has traveled through another thirty. Since 1996, she has written 40 travel articles for publication. In 2005, she started Mama Tembo Tours, wildlife and culture safaris to Tanzania for independent-minded individuals and small groups. Leslie says she became a solo traveler out of necessity, but quickly learned that going it alone has its distinct advantages.
Photo credits:
All photos: Author