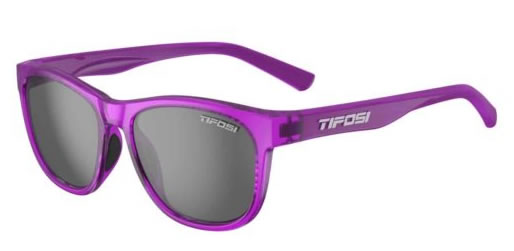 I do love me some purple.
But that's not the only reason I heart my Tifosi Swank sunglasses.
I first saw these at the Running Event in Austin late last year. I had been looking for a fun and lightweight pair of sunglasses (not necessarily for running though) and when I saw all the colors these came in, I knew I had to check them out further.
They have not disappointed and they have been with me pretty much every time I step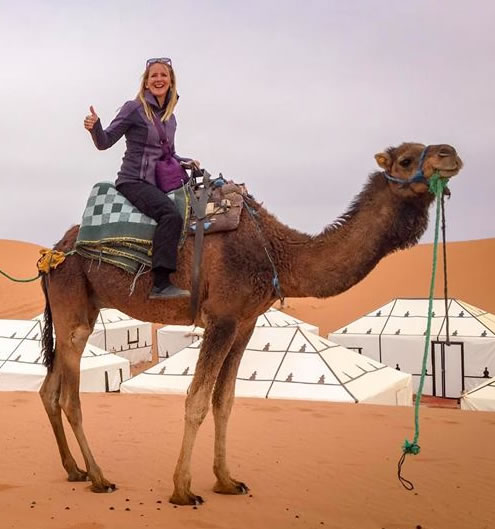 outside, including during my travels–like on this trip to Morocco >>
Why do I like these? Because they are:
Lightweight and don't lay heavy across my nose.
Sturdy and don't feel like they are going to break easily at all.
Have long enough arms that I can sit them on top of my ahead so that they rest easy behind my ears without falling off.
They come in so many colors (at least 15) that I could see collecting more 🙂
When I do leave for a trip, not only do I have to make sure I've got everything packed up well (including a pair of sunglasses, always a pair of sunglasses!), but I also have to prepare the house for my departure and make sure everything's in order and clean prior to leaving.
Since I know MANY of you are preparing for summer travel right now, would you like a chance to win your very own pair of Tifosi Swank sunglasses?
If so…you can enter by telling me what you do to prepare for a trip!
It's easy to enter and you have multiple chances to win!
1) First, make sure you're subscribed to my newsletter.
2) Then, tell me at least one tip on what you do to prepare your home or yourself prior to leaving on a trip. You can see my checklist here. Use this contact form to send your tip(s).
3) For a bonus entry, subscribe to the She's Bold Podcast newsletter (sent with the release of each new episode of the She's Bold Podcast).
The Deets:
* Approximate value for a pair of Tifosi Swank sunglasses is $25!
* Contest closes at 11:59 pm PST on May 31, 2019 and the lucky winner will be chosen on June 1, 2019.
* Tifosi will ship to a winner with an address in the U.S. Winner will have three days to reply once being notified. If no response, a new winner will be chosen.
Good luck!
Be Bold,
Beth