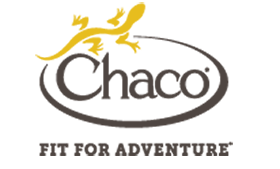 Congratulations to Julie E. from Burke, VA, a new subscriber to the Wanderlust and Lipstick Newsletter, for winning this month's prize!
Check out our contest for March here.
*****
We haven't done a giveaway in a loooong time but we've got a number of them lined up already for you throughout 2015.
We're going to change things up a bit this year and rather than giving only new subscribers the chance to win one of our giveaways, as a current subscriber, you now have at least one chance to be entered into this random drawing! (See below for deets.)
*****
To kick things off, we've got $110 in Chaco Cash (technically a promo code) for one lucky winner to make a Chaco shoe purchase.
I likely do not need to tell you about Chaco footwear but in case you've been stuck in some weird vortex and aren't familiar with them, allow me…
Chaco is best known for their sandals. Not just any sandals. Those awesome ones you wear out for a hike, on the river or just out on the town.
They got on my radar a number of years ago when Jon was looking for a pair of anti-microbial sandals and these were the only ones he could find that didn't, well, make his feet stink. (Sorry for outing you, Jon.)
But they've become a favorite adventure sandal of mine, too (even though my feet don't stink! HA HA).
In addition to their sandals, Chaco now has shoes and boots, too.
Suffice it to say that if you win $110 in Chaco Cash, you'll have lots of options to choose from.
There are a few details you should know about the Chaco Cash:
This includes free shipping valid only on standard ground shipping to the contiguous United States.
Not valid on prior purchases or on purchases at retail stores.
Limit one use of code per order and cannot be combined with any other offer.
Now, wanna win your own?
For the remainder of the month of February, you can enter to win $110 in Chaco Cash. One winner will be chosen on March 1, 2015.
You have 3 CHANCES TO WIN!
1) Sign up for the Wanderlust and Lipstick newsletter. This goes out just once a month and your information is never shared.
2) Sign up for the RSS email feed (see the "subscribe me" box in the upper right) to receive an email each time I post to this blog (usually no more than 3x per week).
3) NEW for 2015! If you're already a newsletter and RSS email feed subscriber, leave a comment below and let me know where you would use your Chaco shoes. I'll then include you in the random drawing.
If you're new to the site or this blog, do all three and you'll have three chances to win!
Oh, and get some good karma by forwarding this to friends whom you think might like to enter to win that Chaco Cash.
Value: $110
The Deets
This contest closes at 11:59 pm PST on February 28, 2015 and the lucky winner will be randomly chosen on March 1, 2015. A reminder that you must have a mailing address in the contiguous United States in order to use the Chaco Cash.
Once notified, the winner will have three days to respond before another winner is chosen.
Be Bold,
Beth
Want to stay up-to-date on all things Wanderlust? Follow me on Facebook, Twitter or RSS/email.