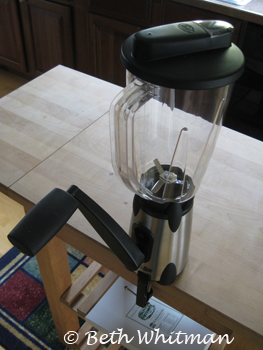 This is definitely a "want" item not a "need" item. It's the Vortex Blender from GSI Outdoors. It uses no electricity but, instead, is cranked by hand. The idea, I suspect, is that on that next car camping trip, you can prepare a protein smoothie or crush some ice for an end-of-day cocktail.
It's really not a bad idea. After all, who doesn't love a treat after a long day of hiking?
With camping season upon us, I tested this out at home to see if it was camp-worthy.
Many days I drink a protein smoothie for lunch so I decided to use the GSI Vortex Blender on my usual mixture.
After mounting the blender to my kitchen island, I then poured in about 1 cup of rice milk…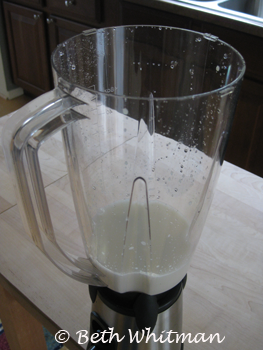 I added fresh strawberries and half a banana…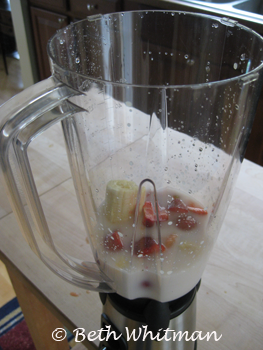 Then, two scoops of protein powder…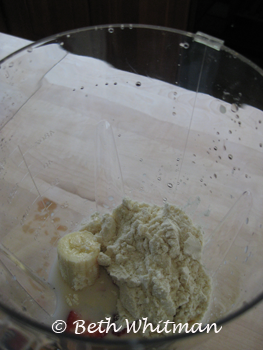 And the magic tasty ingredient, a tablespoon of peanut butter…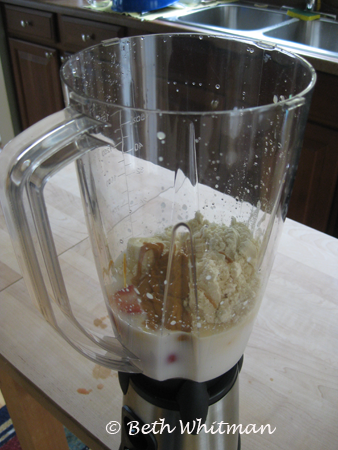 I then decided to toss in a couple of frozen strawberries to see how it would do (I'm more likely to add frozen rather than fresh, anyway)…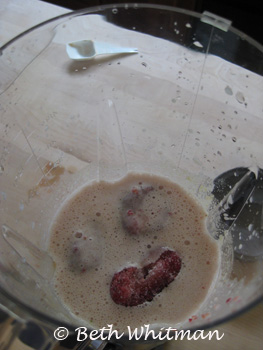 And gave it a good crank…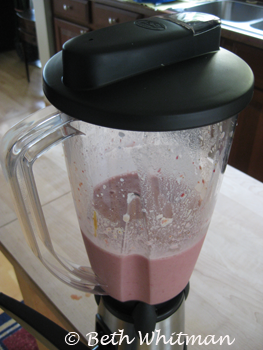 Voila!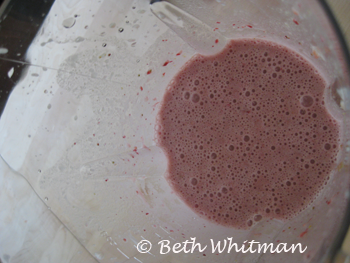 OK, now the verdict…
This was a fun experiment. Of course, the smoothie was delicious as always. I did notice that I still had a bit of strawberry chunk here and there from the frozen fruit, but for the most part everything blended up really nicely.
The blender stayed firmly on the kitchen island and I'm sure there would be no problem securing this to a picnic table. It took a little elbow grease to turn the crank and my arm did get tired toward the end but this wouldn't be an obstacle if I was really looking forward to a drinkable treat while on the road.
This is definitely a car camping item, however, as the base of the blender is quite heavy. And you do NOT want to use this in the morning if there are other campers around. It's quite loud. Start cranking up some frothy margaritas in the late afternoon and you're likely to attract some new friends.
Available on Amazon for under $100.
Travel Well!
Beth
Related links:
Yoga Paws
Cocoon Travel Pillow
Guilty Travel Pleasures
Creature Comforts