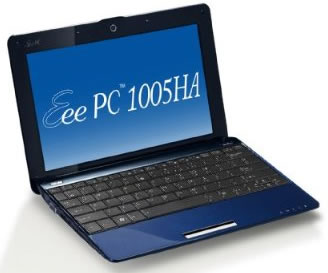 I purchased my Asus Eee Netbook earlier this year before heading out on a 5-week journey through Vietnam, Cambodia, Thailand and Bhutan.
Prior to that trip, I had never taken a laptop on an international adventure. This is mainly because I do all of my work on my laptop (I switched to a MAC a year ago – and love it) and if I were to lose it or any of my data on a trip, I'd pretty much be in the hole for a lot of money and headache trying to piece all of my applications and docs back together. My MAC is also a 17″ and not the most convenient item to pack.
Being away for so long this spring, I figured it would be a good idea to be able to take notes, check email on occasion and Skype with Jon when possible. What I didn't realize was how incredibly connected I was going to be for most of the trip. This was a good thing, by the way. It allowed me to keep up with email and work without coming home to inumerable emails and an incredibly stressful catchup time.
Surprisingly, it turned out that many of the hotels where my group stayed in Vietnam and Cambodia had Wifi, so I could access the Internet in my room (well, sometimes only in the hallway when the signal wasn't strong enough!). In Thailand, the hotels had Wifi as did so many of the cafes. And in Bhutan? You'd think this would have been less accessible but the country is in the midst of a transformation and the government is requiring all hotels to provide Wifi by 2012 – so many already do offer it.
Now, back to the Asus. Not having anything to compare this to, netbook-wise, I'll simply tell you what I like and don't like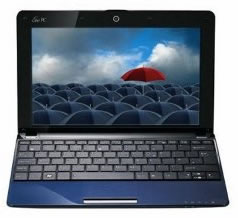 about this one.
Likes:
* Stated battery life is 10.5 hours. This is actually 2-3 hours less depending on how many programs you have running. But STILL, that's enough to get you through a few movies on a trans-ocean flight.
* 2.8 pounds makes this super light to carry around, even in a daybag.
* The small size, 10.3 x 7 x 1, also means that it will fit into most daybags.
* Everything pretty much works right out of the box. Wifi was super easy to set up and Skype downloaded easily.
* Video camera and mic are both built in so I could Skype and stream Seattle radio stations from the comfort of my hotel room.
Dislikes:
* All the crap that loads at startup. I had to spend way more time than I would have liked to figure out how to delete some applications and turn off others so that my desktop wasn't filled with a bunch of applications as soon as I turn on the computer.
Some will complain about the size of the keyboard. It is small. For someone with larger hands than I, this might be an issue, but it's fine for me. And, really what can you expect from such a tiny computer (most people are used to using their iPhone or iPad as a little computer, anyway!).
When I bought mine in January, it was about $320. I see that the price has gone up to nearly $400. Not sure why such a huge increase for the same computer. Shop around on Amazon, you may not need the souped up version like I got, even Asus has models that are less expensive with fewer bells and whistles.
Travel Well,
Beth