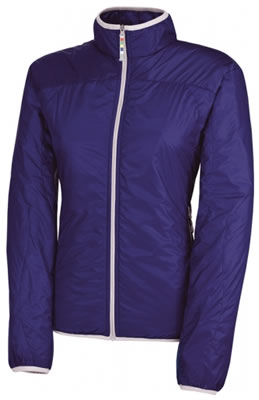 The first time you do something, you're likely either under- or over-prepared. I was the former on my first trek to Bhutan last year. I didn't quite have all the clothes and gear to make it the perfect trip. But on my second time around, during our trek to Laya, I had a much better idea as to what I was getting into and brought everything that I needed while not over-packing.
Probably the best 2 additions to what I carried this year were from Sherpa Adventure Gear: the Vajra Jacket and the Jumla Hat.
Vajra Jacket
This full-zip jacket is water repellant and insulated with PrimaLoft One. It weighs less than 11 ounces and packs down small enough that I could stuff it in my carry-on luggage.
It's got 2 zippered pockets which were large enough for me to carry a few items (snacks, digital camera) or just tuck my hands into for some added warmth.
I used rubber bands to keep it compact when packing but later discovered I could have easily stuffed it inside one of its own pockets and it would have packed up even smaller – do'h.
I really like that the sleeves have elastic to keep them tight around my wrists. I can easily pull them over my gloves and no wind or rain can get in.
This is a steal on Amazon for just $80.
Jumla Hat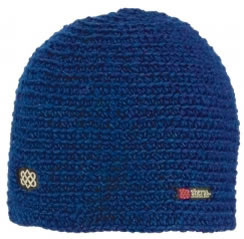 Sherpa Adventure Gear might be best known for their hats. You've likely seen them in your outdoor gear store. There's a good reason they are so widely carried. They are WARM!
I wore the Jumla Hat for this trip to the Himalayas. It's handknit 100% lambswool and has a Polarfleece lining to prevent itching. It's tightly woven, so you don't have to worry about wind whipping through. And, the weight is just 3.5 ounces.
About Sherpa Adventure Gear
I love their tag line, "Tested by Sherpas. Worn by everyone."
This company was started by a Nepalese gentleman who was moved to give back to the unsung heroes of the Sherpa community. These are the ones who make the treks to Everest possible but don't get the glory that others do. The company does many things to help:
Products are manufactured in Nepal, creating countless jobs for the community.
Sherpa Brand Ambassador are paid a royalty based on sales.
For every product sold, money is donated to a fund to help underprivileged Sherpa children.
I guess you could say Sherpa Adventure Gear is both heart and body warming 🙂
Travel Well,
Beth
Related links:
Stocking Stuffers for Women Travelers
Clothes from Craghoppers