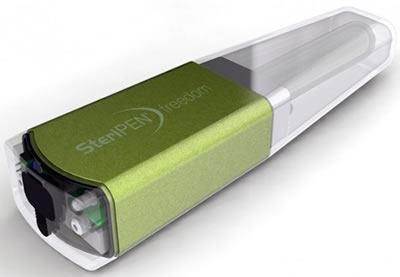 I truly believe that no traveler should leave home without a SteriPEN water purifier.
If you're not familiar with SteriPEN, here are a couple of basics:
These are small, easy to carry water purifiers.
The UV light used in SteriPENs kill 99.99% of bacteria, 99.99% of viruses and 99.9% of protozoa (i.e. Giardia and Cryptosporidium).
You simply turn it on, dip the SteriPEN purifier in water and stir Within 48 seconds, you've got drinkable water.
The new Freedom SteriPEN is their first rechargeable water purifier and it's also the smallest and lightest.
Most importantly to me, however, is the fact that:
You're not contributing to the piles of plastic bottles that get left behind in so many countries that do not recycle.
You're saving money by not having to purchase all that bottled water.