Seattleites like to boast that we purchase more pairs of sunglasses per capita than any other place in the U.S. It's a silly stat – it makes it seem like we have SO much sunshine. In truth, it's because we have so little. Between all the rain, we misplace our glasses and have to buy another pair.
It doesn't mean that when you're traveling you shouldn't always have a pair handy – like my Revo Headings that have been with me this week in Hawaii.
Created for the outdoor enthusiast, these are perfect for this Big Island trip to the Kohala Coast. These sunnies are made to eliminate water glare and allow for truer greens and blues. Excellent for spotting sea turtles, fish and shimmering coral reefs. Having already been on a sunset Champagne sail and a snorkeling trip, I can attest that these have provided me with great protection and the ability to see below the surface.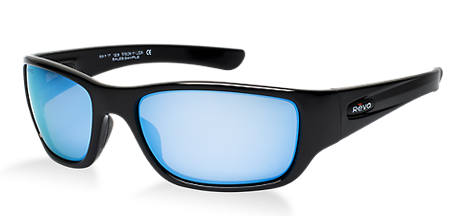 The lenses on these are just slightly larger than other pairs of sunglasses I have but they are not so big that they make me feel like glamour girl – rather like sporty girl. The arms are also long enough that these will sit on the top of my head without falling over. Considering I often wear my sunglasses like an accessory to keep my hair back, this is important 🙂
According to Jon, these are now his favorite sunglasses on me (he's not a fan of the small ones I tend to gravitate toward). So, it looks like I'll be keeping the hubby happy by making these the new norm.
The Revo Heading sunglasses are available at the Sunglass Hut for $189.
Travel Well!
Beth
Related links:
Hidden Money Pouches and Wallets
International Calling Options
Water Bottles for Travel
Alterna Bamboo Smooth for Hair