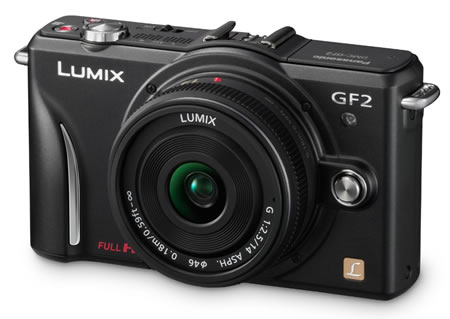 Panasonic Lumix Cameras
I've been through a lot in terms of camera equipment. And I've been through a lot of camera equipment.
In 2000 I took a business trip to Italy and carried probably 20 pounds of Canon gear with me including a 300mm image stabilizer lens (the photographers out there might be impressed with that factoid). It was August and temps were in the 90's. I had bags of film and I was lugging around a backpack that was way too heavy for the heat.
I returned home and promptly sold all the equipment and bought a little digital camera. I knew I wasn't going to be a professional photographer and being miserable during my travels by carrying around so much gear was not my life's goal.
It wasn't until last year that the pendulum swung (however slightly) back to a larger camera with interchangeable lenses when I traveled to Papua New Guinea. I knew that I would have the opportunity to take some incredible photos. And I new that I wanted to get close up without sticking my palm-sized digital camera into someone's face.
So, I did what any budget-conscious traveler does. I swiped the hubby's camera, bought a long lens, loaded up on SD cards and learned how to use the camera during the long flight from the U.S. to PNG!
I have to say that little plan worked out quite well.
The Pros
I loved having the long lens for that trip and have used it on all subsequent travels. There's nothing better than to be able to shoot details and faces without having to be annoyingly up close and personal.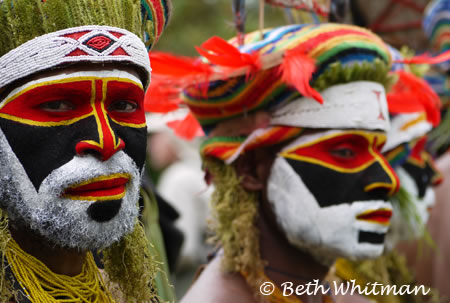 The Panasonic Lumix is relatively lightweight at just over 9 ounces (not counting the lens).
It's relatively easy to use out of the box with the icons on the camera body pretty self explanatory. (I still carry the instruction manual on every trip, just in case…)
With interchangeable lenses, you can play around with wide angle shots and closeups – you're really limited on small digital cameras.
The latest Lumix, the GF2 (pictured) will give you about 12 megapixels on your images. That's huge!
The Cons
You're carrying more gear than you might be used to. If you're trying to pack light, this can definitely put a wrench into things (note that most airlines don't count your camera gear as one of your pieces of carry-on so there's usually a little leeway with this).
Once you experience the quality and flexibility of a camera with so many options and the ability to swap out the lenses, you likely will never want to pick up that little digital again.
I still use my little digital camera often but when I want to take some serious pics and come home with some kick-butt travel images my our Lumix is the best.
Travel Well,
Beth
Related links:
Papua New Guinea Mt. Hagen Singsing Tour