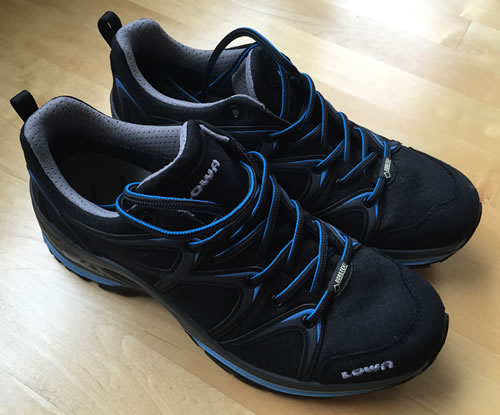 Even though I live in one of the most hiking-friendly areas of the country, I haven't been that into hiking until recently. For the longest time I had one old pair of hiking boots that I wore for all sorts of weather and trails. Now, when I open my shoe closet, I have lots of options to choose from.
Often, my go-to hiking boots are LOWA Boots. Why? Well, most importantly, the construction is solid. I have a couple of pairs that I've worn on long treks in the Himalayas and never once had an issue or concern as to whether they would make it through the entire trip. They've been a little worse for wear (read: muddy as all get out) but I survived the hike with no issues–not even blisters!
My most recent find is the Innox GTX Lo Boots. These are great trail shoes since the sole is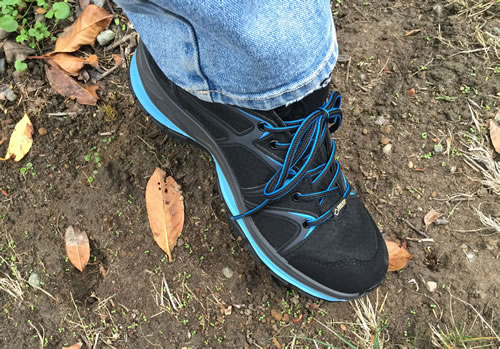 quite stiff. That's a great thing for trails around Mt. Rainier where you're going to find yourself on lots of rocky and tree-rooted terrain.
The Innox GTX Lo's are protected with GORE-TEX. While I wouldn't want to get caught in a heavy rainstorm in these low-cut shoes, the protection from water is a great feature if you're going to be hiking in dew, you get caught in a downpour or, as often happens in the Pacific Northwest, you find yourself in muddy conditions.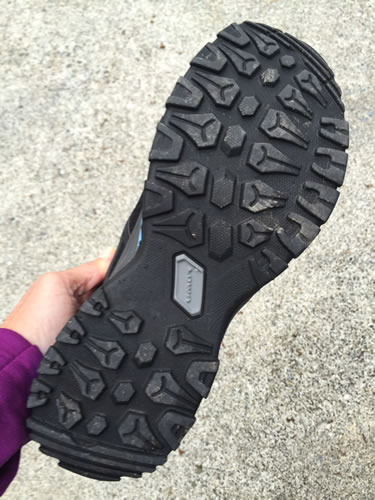 The bottoms have a very good grip so, again, on those rough trails you're not going to run into any problems in terms of slipping.
I'm usually a pretty solid size 8 in most shoes but wear an 8.5 in these. Perhaps it's due to slightly thicker socks or the need to have some wiggle room for those downhill hikes, but it's something to be aware of when ordering.
The Innox GTX Lo Boots come in two colors: Berry/Grey and Black/Sky Blue (pictured). These run $190 on the LOWA website.
If you're trying to figure out what to hike in this fall, these sturdy boots are going to serve you well!
Be Bold,
Beth
Want to stay up-to-date on all things Wanderlust? Follow me on Facebook, Twitter or RSS/email.
Disclosure: LOWA provided these boots to me for review. Regardless, everything I have said in the post reflects my honest opinions.