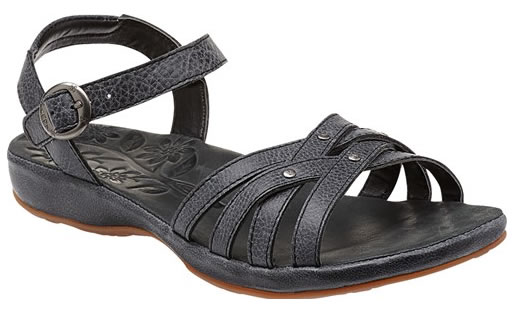 I'm a walker. Anytime I land in a city, the first thing I do is walk and walk and walk.
Next to running, it's the best way to experience the smells and soak up the culture and vibe of a new destination.
When I was in New Orleans last week, I spent a lot of time on my feet walking the French Quarter and beyond. I did this both on our culinary tour as well as on my own.
Being the light packer that I am, I only brought a couple of pairs of shoes with me to NOLA – including these KEEN City of Palm Sandals. (My other shoes were my Vibram running shoes.)
In the past, I've mainly worn KEEN's heavier duty sandals for hiking in warm weather. The City of Palms were a pleasant departure from these other KEENS because of the soft footbed. I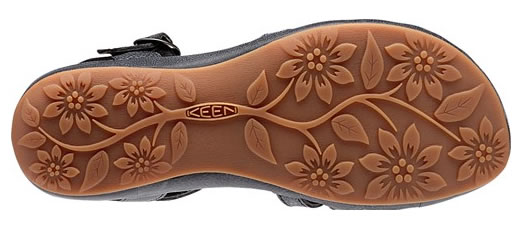 mean really soft footbed. I was quite surprised that even after walking around for the day, my feet were not fatigued.
I've experienced bad blisters with some shoes in the past when I've worn them on long walks without breaking them in, but no such problems with these. I think that's because the uppers are made of a soft leather that never rubbed or irritated my toes or the top of my feet.
What I Love
The cushioning in the sole is soft enough that I could stand or walk all day and my feet did not get tired at all
The leather is classy and I could wear them with a dress and still feel like I was wearing girly sandals
These have pretty detailing both on the footbed and on the bottom of the shoes
I found only one minor irritation with the City of Palm sandals… the buckle on these is just a tad difficult to buckle up. Maybe it's true with any pair of shoes that buckle but I find myself having to take a bit of extra time to get the little catch into the holes. Again, just a minor irritation and I notice it probably because many of my shoes are slip ons.
The KEEN City of Palms come in four colors: Tortoise Shell/Ultramarine, Ribbon Red, Cascade Brown and Solid Black. Available on Amazon for about $75.
Be Bold,
Beth
Want to stay up-to-date on all things Wanderlust? Follow me on Facebook, Twitter or RSS/email.
Disclosure: KEEN provided these shoes to me for review. Regardless, everything I have said in the post reflects my honest opinions.