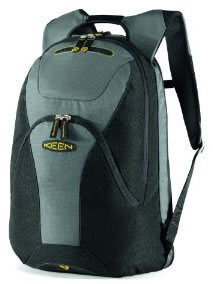 You likely know that KEEN manufactures some of the best adventure footwear around. But they've also expanded into daybags, including the new Airport Way Checkpoint-friendly bag.
What sets this apart from most bags is that you don't have to actually pull out your laptop in order to send it through security screening. Instead, the bag opens up and lays flat (with your laptop protected inside) to go through the x-ray.
Other features that make this a tech-friendly bag include:
* Padded internal pockets where you can place your Kindle, iPhone, iPod, iPad and any other "i" items you have. They'll all be protected in this front pocket.
* Padded shoulder straps that are nice and cushy. If you're going to be walking around a lot with this on, these provide some extra support so your back isn't killing you at the end of the day.
* It has a padded airmesh back panel to help cushion it from your back.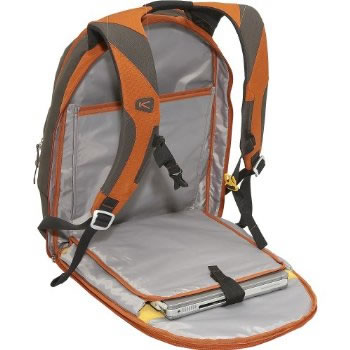 So, you're getting the gist here that they want you to fill it up with lots of goodies and then there's lots of padding to make the weight a little more comfy.
Available on Amazon for about $130
What's my take on this?
This bag is big. It's bigger than any bag I would need on a trip, either domestic or international. But the idea's kinda cool. This bag might appeal to flashpackers, young travelers who are packing lots of tech items, and need a way to haul them around but keep them from bouncing and knocking into each other. But it's definitely not for someone trying to pack light.
Don't let me dissuade you from desiring this bag however, because…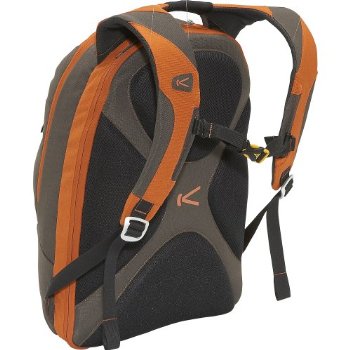 It's time to announce October's contest! This month you can win my lightly used KEEN Airport Way daybag, valued at $130!
It's super easy to enter…
All ya gotta do is subscribe to the Wanderlust and Lipstick Newsletter during the month of October and you'll be automatically entered.
Check back here in early November to find out who the lucky one is. Winner will have 3 days to respond once being contacted.
Get yourself some good karma and pass this page along to a friend so she/he can enter, too…
Approximate Value: $130
This contest closes at 11:59 pm PST on October 31, 2010 and one lucky winner will be chosen on November 1, 2010.
Only able to ship to the U.S. (so sorry international folks!)
And if you don't want to wait, it is available on Amazon for about $130.
Travel Well,
Beth